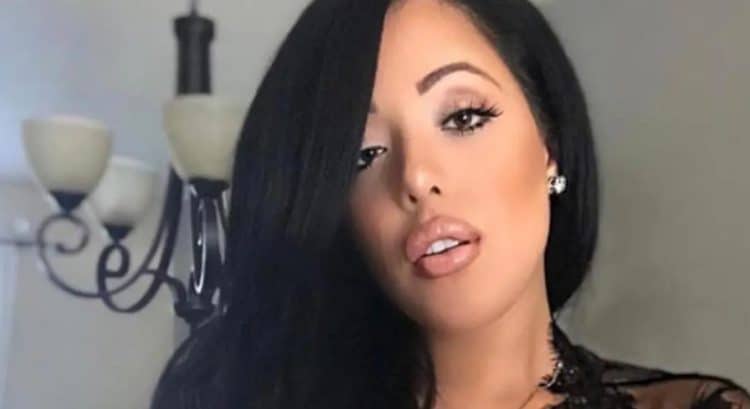 Early 2019 marked the premiere of the reality TV show, Cartel Crew on VH1. The show revolves around people who were in one way or the other connected to drug cartels operating around the Florida scene. Among the cast members, includes the eccentric Nicole Zavala. Zavala adds some twist to the show due to her nonchalant persona, more so regarding her family and purported cartel connections. Though not much is known about her outside the show, we have curated a list of ten things about her if interested to have a glimpse into the personal life of this reality TV star.
1. Her Roots
Nicole Zavala is a Colombian model and has had a fantastic stint behind the screen on the aforementioned TV show. She was born in Cali, Colombia in 1993. Her paternal family had some links to the cartel, though not directly linked her father to it as her mother indicates on the show. With the ties to the cartel, she enjoyed a prestigious childhood together with her siblings. Not much is known of where she grew up and her education.
2. She Has A Twin Brother
If you watch the show, Cartel Crew and follow her posts on social media, then you will note that she has a brother that she loves. He is Michael Zavala and just like his sister; he also tries his hand in fashion and modelling. He is a regular at the show, and behind the scenes, and is an interior designer, as hinted on Heavy. Nicole regards him as one of his greatest supporters and it is evident that they shared a close bond while growing up.
3. Her Modeling Career
Nicole is a professional model, who began her career when she was only 16 in 2009. According to Famous Birthdays, her first stint in the modelling world was walking for Barbizon Models. Her looks and body played a significant role in her forays on the runway. She has also appeared in several music videos such as 'Work Out' by Hip hop artist J. Cole and 'What You Talking About' by Lloyd Banks and Jadakiss. She uses her social media platforms, notably Instagram for online modelling stints, where she shows off her charming looks.
4. Zavala's Social Media Presence
Nicole Zavala has a strong social media presence following her accounts on Instagram, Twitter and Facebook. She especially has an impressive following on Instagram where she boasts of over 600k followers, and she uses this number to her advantage. Also, she has a business account where she deals in ladies apparel such as lingerie, using her fan base for marketing purposes. Zavala shares a lot, with most posts being the slick pictures that she takes for modelling purposes. She also airs her views on twitter as well to promote the show she features.
5. She Underwent Plastic Surgery
In a bid to upgrade her looks, Nicole Zavala has undergone extensive plastic surgery. It is a fact that she admits, and according Distractify, she did it because of the bullying she faced while in school. She has received much backlash on the move from a section of her fan base with some even trolling her. She got back at them and explaining her situation on Instagram and got support for her decisions. Going under the knife seems to have worked for her as she has a much curvy body, suitable for her modelling career.
6. Businesses
As earlier indicated, aside from acting, Zavala also has some businesses running. The ventures include a lingerie line, known as Nicole Zavala collection and BodiedByNicoleZavala, Colombian waist trainer line. Apart from her Instagram handle, the two businesses have their handles that she uses to market her products. She is also a trained cosmetologist though much remains unknown in her practicing stint.
7. Her Relationships
In the past two years, Nicole has been associated with three guys, all of them athletes. She is presently seeing Torrey Craig, an NBA player who makes appearances for the Denver nuggets. She says she is in a casual relationship, implying that their relationship is open. As such, they can see other people while they date. In 2018, she got into a scuffle involving a former Dallas Cowboys player Terrence Williams. They met at a club in Miami Beach and went to Williams' room where he never wanted anything to do with Zavala after learning she had a boyfriend. This resulted in a slight altercation as she did not want to leave.
8. Association To The Cartel
The show she appears on, Cartel Crew focuses on people connected to the cartel in one way or another. On the show, the Zavala's seem to be the only ones with no direct link to the cartel. Nicole nonchalantly dismisses the presence of the cartel link by confessing she doesn't know and can hardly care, which rubs the other cast in the wrong way. As earlier indicated, she enjoyed the givings from the cartel and never knew the cartel first hand – just rumors of the association.
9. Feud With Winter Blanco
Almost a month back, she got in a nasty Instagram feud with Winter Blanco over pictures she took with her boyfriend, Torey Craig. It led to a series of exchanges between the two, with Nicole appearing very calm addressing the situation on Instagram live. It seems the feud subsided just as fast as it came.
10. She Is Good Friend With Jasmine Cadavid
Being a celebrity means you have several followers though you do not have many friends. It applies to Nicole and apart from her twin brother she seems close to Jasmine Cadavid, a social media personality and musician. The two share a close bond, as evident in their Instagram posts.
Final Thoughts
Nicole Zavala is a promising talent both on-screen and on the runway. She is also a vast Instagram personality, boasting of a following of over 300k. You can catch her on VH1's Cartel Crew as she lets you into her life and of others connected to the cartel.