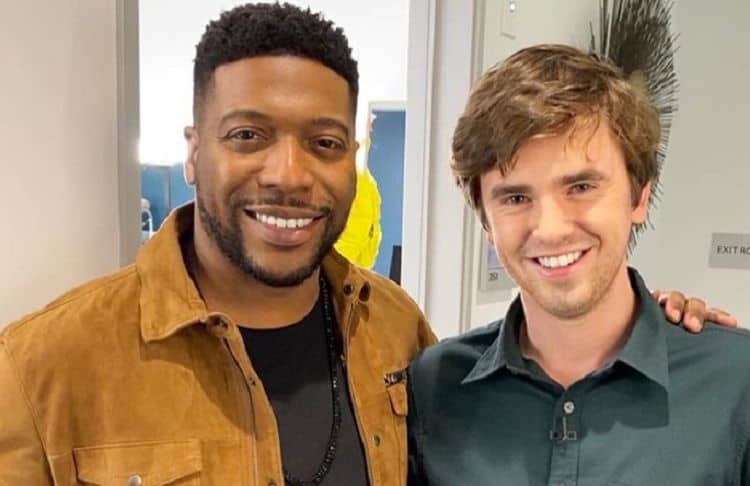 Jocko Sims is an actor who is best known for his role as Carlton Burk in the television series "The Last Ship." You might also remember him from his role as Anthony Adams in "Crash." He's a handsome young actor who has gathered his share of adoring fans who want to learn all that they can about him. We checked into his history and learned some interesting things about him. To help you become better acquainted with him here are 10 things you probably didn't know about Jocko Sims.
1. He's a native of Texas
Jocko was born in San Antonio, Texas. His parents are Karen and Jacki Sims. He didn't change his name for professional reasons and kept the name that his parents gave him acting under his legal given birth name. As a native Texan, Jocko believes in going big and that's what he's about to do in his career in the film industry. He's off to a good start already.
2. Jocko is a college graduate
Jocko Sims finished high school and then decided to continue forward with his education. Because of his passion for the entertainment industry and his fascination with film, the enrolled in the School of Theater Film and Television at the University of California at Los Angeles. UCLA is one of the most highly respected schools in the nation. He graduated with his degree in 2004.
3. He has an impressive acting portfolio
We discovered that Jocko has 42 acting credits in his portfolio. His career as an actor began in 2003 when he appeared in the television series "10-8: Officers on Duty." He appeared in the episode "Lucy in the Sky" as a DJ at the warehouse. Granted, this was a minor role but it was still a start. He followed up with a series of minor roles in television series' and parts in a few short films. In 2008, he appeared in the lead role as Tate in the film "Something is Killing Tate." He picked up a few more minor parts until landing a recurring role in "Crash" from 2008 -9. This helped to get his face before the audience more.
4. He's also a producer and a director
Not many of Jocko's fans are aware that he has done more than act in the film industry. He has also served as producer and director. He directed and produced several episodes of the indie music radio talk show "Apollo Night LA." Jocko is expanding his professional expertise within the film industry. Now he's not only an actor who appears in front of the camera he also has an important role behind the scenes. He has also served as host of the show.
5. Jocko is also a singer
Jocko Sims performed the son "Head Up" in an episode of the series "Crash" in 2008. This led to the production and release of the song on iTunes. It seems that there is just no end to the talents he possesses. He's not only an actor, director, and producer, Sims is also a hip-hop artist on top of all that.
6. His acting talent is diverse
Jocko isn't an actor that you can easily typecast. He's kept the roles that he's accepted diverse. This was a smart move because with his current portfolio and acting experience in multiple genres, he's considered for a greater scope and breadth of roles. When you're in the professional acting business, this is a very good thing.
7. Jocko evolved from supporting actor to a main character
When Sims joined the cast of "The Last Ship" he was brought on board in the role of Lt. Carlton Burk who headed the VBSS team of the USS Nathan James. During the first season the show. The character evolved into the leading part by the second season, and Sims, as an actor evolved with the character, naturally flowing into one of the main characters for the series, which was great for his career.
8. He landed a new significant acting job in 2018
Jocko Sims became a member of the cat of "New Amsterdam" which is a popular new medical drama. He was cast in the role of Dr. Floyd Reynolds in March of 2018, adding to his already impressive portfolio of acting jobs. This is something that further defines him as a versatile actor with the ability to take on a variety of different character parts.
9. Jocko Sims has come a long way in a short time
Jocko has been in the acting profession since 2003 when he landed his first minor role in a television series. He's worked his way up into more significant parts in the 16 years that he's been in the profession, making steady progress, being cast into better roles on a consistent basis. His career has blossomed and he's also attracted a large base of fans.
10. He's a guy with integrity
Jocko likes to maintain privacy when it comes to his personal life. He is currently single, which is good news for female fans who are taken with the handsome young actor. There isn't much out there about his private life and this is intentional. He doesn't talk about previous girlfriends, and he alluded to the fact that he's anti-relationship because of how many bad ones that he's seen. Don't let this get you down though. He did post a tweet that said he needed to find himself a wife. From all appearances, we can assume that Jocko is being selective about whom he chooses to enter a romantic relationship with. He's sending a few mixed messages through social media which indicates he's on the fence about dating and marriage, but time will tell, but it's not likely that Jocko Sims will say much about it publicly when he does find a lady that rocks his world.
Tell us what's wrong with this post? How could we improve it? :)
Let us improve this post!