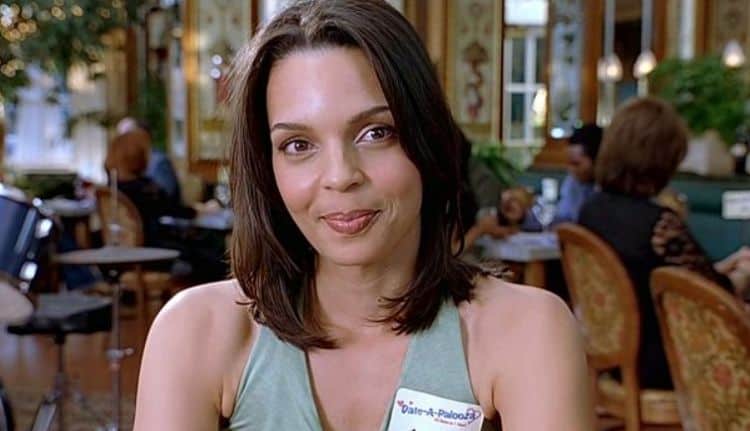 If there is a name that has made a cut for herself in the television acting industry, it may as well be Siena Goines. She has taken part in several TV show projects, the notable ones being Criminal Minds, The Young and Restless, Chicago Med, and Grey's Anatomy. Siena has a fantastic life considering she has been in the television career for almost three decades. If you want to know much about this acting veteran, stick on as we go through ten things you probably did not know about Siena Goines.
1. Her Early Life
According to IMDb, Siena was born on 28th of March 1969; hence she is a few months away from her 51st birthday. She was born and partly raised in Washington D.C and moved to Vallejo when she was almost six years old. She says she was raised in a single-parent household with her mother taking over the role of her parental figure. There is no information on the whereabouts of her dad and if she has any siblings, though it seems she was the only child.
2. Her Childhood Obstacles
Growing up in a single-parent setting is usually a stressful experience, and Siena can attest to this fact. Her mother, who took to raising her, was a drug addict and abusive, with extreme poverty punctuated her early years. She even claims that at times going to bed hungry was not a big deal rather an expectation. She got her first bed at the age of four. Despite her life being so harsh, she took it as her source of inspiration to break out the spell of extremities to the figure she is right now in the film industry.
3. Her Ethnicity
When you look at her caramel hue that is prominent as her complexion, then you get a hint that she is of mixed ancestry. She is biracial, with her mother being white and her father being of African American ancestry, according to a Times Herald article. The mixed ethnicity contributed a large part to her stunning looks, which have made her career flourish both in acting and modeling.
4. Bullied When Young
As a young child, she constantly moved with her mother from one housing unit to another, and sometimes it dictated the changing of schools. While she says that her mixed ethnicity is a contributing factor to her success in acting, in the playing ground, things played out differently. She faced constant bullying, both physical and verbal, due to her appearance. Such abuse affected her and tarnished her self-esteem. She could not identify with any group of kids and mostly preferred to be a loner as she was the only child of mixed heritage in the school.
5. Education
When you interact with Siena Goines, you can feel the sense of composure and self-assurance that is a sign of level-headedness. She went to college, but she did not graduate. She joined college when she was seventeen or eighteen at Napa Community College. However, she soon dropped and went to look out for her calling behind the cameras.
6. Her Modeling Career
As earlier hinted, Goines dropped out of college to pursue her calling in front of the camera and lights. Her first stop was in the modeling sector. When she was done with high school, she had a stint working as a waitress at a hotel around her neighborhood. During her time at the hotel, she received several remarks on her looks, with many urging her to venture into modeling. She sooner heeded to the calls, and accompanied by her mother; she went to have a try out at an agency in San Francisco. Later on, she got booked by Mervyn's, and that cemented her big break as every agency wanted a session with her. She never looked back and even dropped out of school.
7. Her Relationships
At the moment, her relationship status is unknown, the same as her previous engagements. It looks like it is a move to draw a line separating her professional and personal life. It is also unknown if she has kids or not. She was previously linked to Shemar Moore, who was her on-screen partner in one of her projects. However, it was just rumors, and their chemistry on set was a probable reason for the speculation.
8. Net Worth
An entertainer's net worth is a marker for their success in the industry. Her fans look at it as their source of inspiration, and it is one of the most looked at attributes of professionals in the entertainment scene. Siena has been in the acting scene for roughly three decades, and during the time, she has amassed an impressive asset-base. Several sites put the figure of her worth to be in the neighborhood of $85 million to $120 million.
9. Awards And Nominations
Awards and nominations are a characteristic of proficient industry players who bring out their best when in front of the camera. Siena Goines has had an excellent career, and she deserves tons of awards to seal her place among the best the industry has had. However, she only has one nomination to her name. The nomination was for the 2000 NAACP Image Award for Outstanding Actress in a Daytime Drama Series for her role in The Young and Restless. She came up short in winning the award, but it got her some decent recognition.
10. Filmography
Her extended stay in the film industry has seen her take part in both films and television shows. She has been more prominent in television shows, though she also has several films under her wings to show off her versatility. Among the movie projects she has features include 1998's Restaurant, 2005's The 40-Year Old Virgin, and 2009's The Least Among You.
Conclusion
Siena Goines is among the timeless names in the entertainment industry, gracing our screens in different roles for almost thirty years. She is entirely private on her personal life, but the above details are some facts about her that you may be interested in if you are her fan.