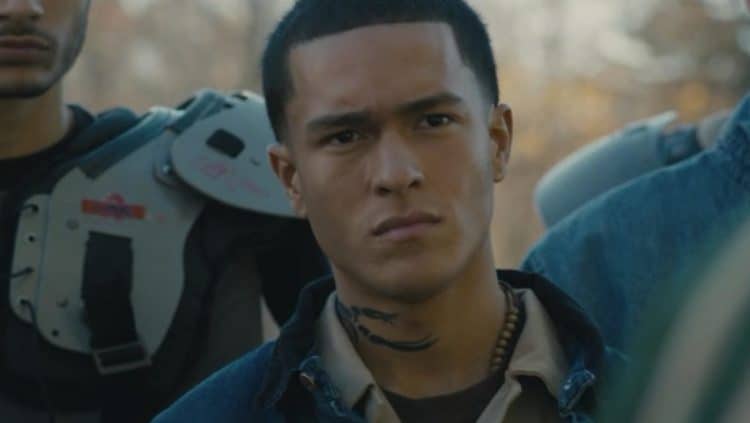 Some parents can foresee the future of their children by merely looking at them. While others may see misfortune sometimes, all Jeff Lima's mom could see from her son is his ambition to be on screen one day. Maybe she could tell he was gifted, but we can call it a mother's intuition. True to her words, Jeff has turned out to be an actor who is determined to make a change in society through films. His ambition has kept him going since his childhood days when not even school policies would prevent him from reaching his goal. This New-York based actor has quite a story as to how he ended up being on Chicago Fire and here are ten facts that lead right up to that moment.
1. He took acting classes as a child
Jeff began his acting career by first taking lessons when he was 11. He auditioned at Tito Puente Performing Arts Academy, his junior high school where they were accepting people into the theatre by "audition only." He fell in love with the techniques of acting, Meisner, and Stanislavski, in which the actor focuses emotions in the place of the actor and expresses feelings by empathizing with the character.
2. He studied at Talent Unlimited High School
While at Tito Puente Performing Arts Academy, the acting techniques he was taught inspired him to join a premiere performing arts school. His ambition paid off, and he was able to secure a seat at Talent Unlimited High School. Jeff Lima went on to study theatre in the entire years he spent at the high school.
3. Jeff's first film was an Oscar-nominated film
Even before he had joined high school, Jeff was lucky to get a role in "Gowanus Brooklyn." He landed the role the year before joining high school, and the short film became a feature-length Oscar-nominated film. Before starting high school, he also was a cast in "Half Nelson," a film in which he had the opportunity to star alongside Ryan Gosling.
4. Jeff sneaked to auditions against school policy
When he was at Talent Unlimited High School, the regulation was that he would not audition for any of the professional productions. This policy is standard in most performing arts schools in Manhattan, but that did not stop Jeff from going against it. Instead, he would sneak into professional auditions since his ambition could not let him follow the rules.
5. Jeff was introduced to his agent by Gina Rodriguez
One time in his usual sneaking episodes, he spent around an hour with the producer and director during the first session. There was a spectator who was observing, and when the auditions were through, Jeff went to the elevators where the spectator followed him. She asked Jeff to submit his resume and headshot to her agent for consideration. The spectator turned out to be Gina Rodriguez who won the 2015 Emmy awards for best actress in a Comedy Series.
6. Working with Gina's agent opened doors for Jeff
Jeff stuck with the agent that Gina recommended and that saw him get opportunities he most probably might never have. He got lots of work for television and movie productions and got to star in Blue Bloods, Taxi Brooklyn, Show me a Hero, The Get Down and Chicago Fire where he currently has a recurring role.
7. Jeff's membership to Achievement Lab
He is a founding member of Achievement Lab Summer Camp and After School. The organization uses skilled professionals to bridge academia to recreational activities to undeserving communities and usually serves around 150 at-risk children. The services the organization offers are free in public schools.
8. Jeff is financing short films
Jeff is currently looking for serious filmmakers who can come up with short films that identify with the prevalence in modern society. He hopes to see such films bear fruits by financing them.
9. Jeff is obsessed with Stanley Kubrick
Jeff admits that he could watch Stanley's movies every day since they are hypnotizing. He especially likes Eyes Wide Shut and The Shining though he loves old movies as well. Some of the oldies he enjoys watching include Scent of a Woman and Sophie's Choice.
10. Jeff went to audition for Chicago Fire looking like the walking dead
Jeff was a bartender, and since he had auditioned for a new series, he spent his entire shift memorizing the long sides. By the time his shift ended at 6:00 am he was already looking like the walking dead, but he still went to the audition and ended up being in the cast of Chicago Fire.