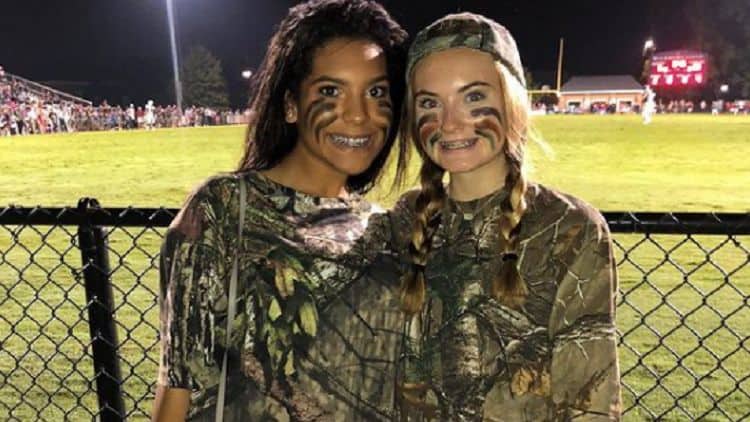 Every once in a while there's a trend that goes viral on social media without lots of people ever fully understanding what it is. In August of 2021, that trend was "Alabama Rush". Popularized on TikTok, the hashtags #AlabamaRush and #BamaRush started popping up on posts from students at the University of Alabama. Despite all of the attention the hashtags got, there were still lots of people who weren't exactly sure what they meant. Even though Alabama Rush is over for 2021, now is the perfect time to get in the loop since it'll likely be trending again next year and for many years to come. Continue reading to learn more about Alabama Rush.
Understanding Alabama Rush
Greek life is a major part of the college experience at campuses across the United States. It's especially popular at schools like the University of Alabama. The term Alabama Rush (or Bama Rush) refers to the period of time when sororities on campus recruit new members. According to Business Insider, "For one week every year, more than 2,200 women participate in recruitment (also known as "rush") at the school…During the week, current sisters from the sororities on campus are meet potential new members to learn more about them and determine who is the best fit for their sorority."
Rush week consists of a variety of social activities which are designed to give sororities and potential new members (PNMs) the chance to feel each other out. According to Mashable, "The sororities also rank every single girl their members talked to, from the ones they'd most like to join to the least. A mysterious algorithm then analyzes these lists to best match them up for the next day's events. The list slowly dwindles over the days, until each girl is hopefully left with her ideal sorority match."
The overall goal is for the PNMs to get a bid from the sorority of their choice. Essentially, a big is an offer to join the group. An article from AL.com reported that "In 2019, more than 2,000 women received bids during the culmination of the University of Alabama's sorority recruitment week, with the annual Bid Day drawing another large crowd on a scorching-hot Sunday at the Capstone. Of the 2,239 women who attended the first round of events for fall 2019 formal recruitment at UA, 90 percent (2,007 women) received bids from the Panhellenic sororities."
Why Alabama Rush Went Viral In 2021
Since rush week is something that happens every year, you may be wondering why it got so much attention on social media in 2021. Plainly put, this year's recruits decided to share their experiences on TikTok, and people couldn't get enough. Several students went viral for giving their followers a behind-the-scenes look at what it was like to rush. From fashion to makeup, these young women built a captive audience that consistently looked forward to the next post. Even people who don't live anywhere near Alabama or are otherwise uninterested in sororities found themselves hooked on these videos.
While there were a lot of people who fell in love with Alabama Rush, there were also people who found it annoying. Many felt that it was ridiculous for them to be getting so much attention. On top of that, there are lots of people who simply aren't big fans of sororities.
Criticism About Alabama Rush
Even before going viral, the rush process at the University of Alabama received a lot of criticism over the years. For starters, rushing a sorority is very expensive which means it's only accessible to a certain group of people. Not only do people have to pay dues once they're in the sorority, but they also have to pay $350 just to participate in rush week. Living in a sorority house can also cost more than $7,000 a semester.
On top of that, sororities at the University of Alabama have also been accused of racism. Alabama Rush's popularity on TikTok only added to these accusations. Women of color were noticeably absent from the trend. Although the university desegrated in 1963, many feel that the sororities still haven't followed suit. A University of Alabama student named Makayla Culpepper became very popular ok TikTok during Alabama Rush. Surprisingly, however, she didn't get a bid. Many people are attributing this to the fact that she revealed that she is biracial.
Alabama Rush 2022
Now that the world has gotten a glimpse into Alabama Rush, people will definitely want to see more. When new students hit campus next year, lots of people are hoping they will continue the Bama Rush trend on TikTok.accused of racism