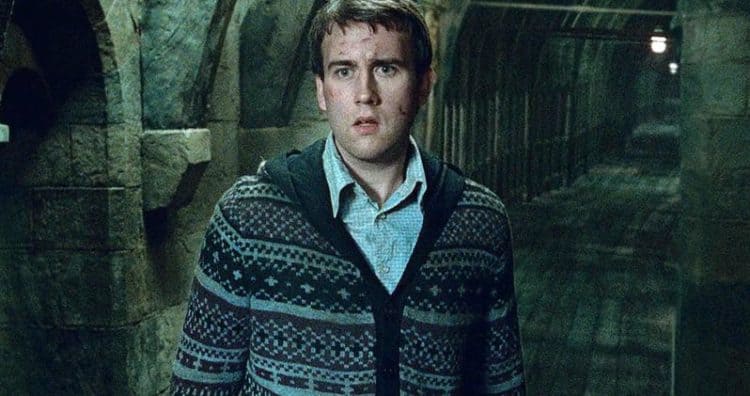 Harry Potter is easily one of the most popular movie series of the last 20 years. The movies did a great job of bringing the books to life and they helped to further a wonderful world of magic and excitement. In addition to eight successful movies, the franchise also helped launch the careers of several talented actors. However, what many fans may not realize is that there are several well-known actors who almost came close to being part of the cast. Although it's hard to imagine anyone else playing any of the roles, it's still interesting to think about the people who almost filled the spots. Keep reading to see 10 actors who were almost cast in the Harry Potter film franchise.
1. Robin Williams as Hagrid
Hagrid is easily one of the most memorable characters in the Harry Potter franchise, and Robin Williams wanted to be the person to bring him to life on screen. However, he was turned down for the opportunity because only British actors were being cast in the movies.
2. Liam Aiken as Harry Potter
At this point, it's impossible to imagine Harry Potter being played by anyone other than Daniel Radcliffe. In reality, though, he wasn't the only young actor in the running for the role. Liam Aiken auditioned for the role, but like Robin Williams, he could not be cast because he isn't British.
3. Hugh Grant as Professor Lockhart
Hugh Grant is a well-known star, and he almost had the chance to add more major credits to his resume with Harry Potter. Hugh Grant actually accepted the role of professor Lockhart, but he ultimately had to turn it down because there was scheduling conflicts with filming.
4. Kate Winslet as Helena Ravenclaw
Kate Winslet is one of those actresses that everyone loves, so it's safe to say that she would've been a very welcome addition to the cast of Harry Potter. Kate was being considered for the role of Helena Ravenclaw, but her agent declined the opportunity on her behalf. Chances are that her agent felt like the role wasn't big enough for a star of her caliber.
5. Eddie Redmayne as Tom Riddle
Eddie Redmayne has become an international star, but that could've happened for him a little sooner. He auditioned for the role of Tom Riddle in the Harry Potter movies. According to Screen Rant, he was still in school when he auditioned and he never even got a callback. Ironically, Eddie Redmayne would eventually become part of the Harry Potter franchise as the star of the Fantastic Beasts films.
6. Naomi Watts as Narcissa Malfoy
Naomi Watts is another big name who was almost attached to the Harry Potter movies. In the mid-2000s, rumors circulated that Naomi Watts had been cast to play Draco Malfoy's mother, Narcissa. However, it's unclear whether or not the offer was ever officially made. During an interview with MTV, Watts shared that she would've loved to have been part of the films.
7. Saoirse Ronan as Luna Lovegood
Saoirse Ronan is an incredibly talented actress who has been sharing her talent with the world since she was a kid. Unless you're a diehard fan of her work, you may not know that she actually auditioned for the role of Luna Lovegood. An article from Irish Central reported that Saoirse said, "I was too young – but at the time I thought, 'I'd love to be in Harry Potter'. When I was younger, I used to think they had the best job in the world".
8. Ian McKellen as Dumbledore
The speculation surrounding Ian McKellen's potential involvement in the Harry Potter films has gone back and forth over the years. At one point in time, the rumor was that he had been offered the role of Dumbledore but turned it down. However, it appears that even though he may have been considered for the role at one point, he never actually turned it down.
9. Tim Roth as Severus Snape
Severus Snape was misunderstood at the beginning of the Harry Potter series, but by the end, he turned out to be not nearly as bad as people thought. Alan Rickman famously portrayed the character in the films and he did an amazing job. However, Tim Roth was actually the first choice for the role but he turned it down.
An article from Cinema Blend reported that Roth said, "Alan took it and ran with it and that was that. It was very different from what I was planning to do with the character, and that's OK. Do I regret it? I don't know if I ever think about things that way. If I had done it, everything would have changed. That's the nature of the randomness of life. It would have been nice to have a 7 year gig, that's a nice and comforting space to be in. But no, I think the better man for the job did the job".
10. Rosamund Pike as Rita Skeeter
Lots of people probably would've loved to see Rosamund Pike in the Harry Potter movies, but unfortunately, things just didn't work out that way. According to rumors, she was offered the part of Rita Skeeter but turned it down because she wouldn't get a lot of camera time and would have to commit to more than one movie.
Tell us what's wrong with this post? How could we improve it? :)
Let us improve this post!