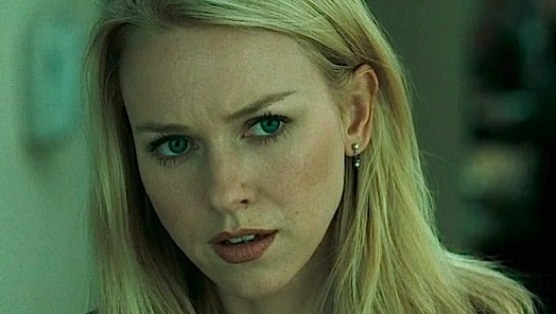 She's one of the many actresses that can play the damsel in distress or come off as a very opinionated and headstrong woman that has a fire inside of her that refuses to burn out. But one thing Naomi Watts is not is weak when it comes to how she channels her ability to bring a character to life. You might not see her as much when it comes to a movie unless she has a starring role but chances are you've seen her in so many projects at this point that you've noted just how different each one of her characters are. She can play a very wide variety of characters that gives her a lot more mobility in what she can do. This could however be part of why you don't tend to see her in as many blockbusters as she's played in a lot of movies that don't get nearly as much attention as others.
Here are some of her best movies.
5. Eastern Promises
When a nurse finds a diary with a 14-year old victim that's given birth recently she soon discovers that the child was fathered by a Russian mobster that will do anything to keep the secret of the child's parentage under wraps. Unfortunately this means sending his driver/cleaner to take care of the evidence and anyone that might have something to do with it. When things really start to heat up the child is taken by the mobster's son and on his order is to be thrown in the River Thames, but the son can't do it and in the end the father goes down for the crime and the son and the driver take over.
4. 21 Grams
There are only a few moving parts in this movie but they come together with tremendous impact when Jack ends up killing Christina's family in a hit and run accident that leaves her emotionally scarred and turning to her old ways of drinking and drug abuse. Jack is incarcerated but released when Cristina refuses to file charges, but her hatred for him eventually boils over and she plots with a man that her husband's heart was donated to, hatching to kill Jack for the death of her family. When it all goes wrong however and Paul shoots himself Cristina finds out she's pregnant and begins to prepare for her new baby, while Jack goes back to his family.
3. Mulholland Drive
This film almost feels like a revolving door since by the time it ends everything that's come before seems to be a setup of some kind that's there to push the big reveal at the end. The casting decisions were based mostly on photographs and not on anything that the actors had done in the past, which is kind of odd. The movie was also originally planned to be a TV show instead. But despite the weirdness in this movie it was kind of compelling to keep going further in order to figure out what was really going on so that one could finally get some sort of closure as to who was who.
2. Birdman
Some actors just don't know when their time is up and when their best attempt was something that many people was kind of mediocre at best. That's the feeling of this movie anyway since it was something that might have struck close to home for some actors in a very big way. Riggan is one of those actors that simply can't admit that his time in the spotlight was something that faded a long time ago and that he has no real prospect of making a comeback. But he tries, oh does he try, and all those around him are caught up in his manic struggle to finally make something that people will pay attention to.
1. The Ring
Curses are odd things in movies, they don't just fade out as some people are meant to believe, but they keep on going until they find another person to latch onto, and then another, and then another, and so on and so forth. That's the deadly design of a curse, it's bound to go where it will along a meandering course. But with Samara that curse is bound to affect anyone that's not willing to sacrifice another person for her vengeance upon a world that's never understood her. The power this undead child wields is so great that even using conventional methods that have worked in other movies isn't enough. Helping her to achieve peace isn't possible, burning her out of existence isn't possible, and nothing else seems to do the trick either. The only thing you can seem to do to appease this vengeful ghost is sacrifice another individual to her unending hatred.
Naomi is someone that is quite good at what she does, and can make you love her or hate her.
Tell us what's wrong with this post? How could we improve it? :)
Let us improve this post!