As if Stephen King's clown wasn't enough to terrify us in the movie theater, it seems DC has decided to add more clowns to the mix. DC's love for Batman is no secret, but it appears that their obsession has reached a saturation point where everything connected to Gotham's Dark Knight is now prime for its own movie.
DC's Batman Obsession
We've already seen Batman v Superman, Suicide Squad, and soon, Justice League. DC is also planning a Harley Quinn spin-off, presumably an adaptation of the series Gotham City Sirens, and is fast-tracking Suicide Squad 2. And let's not forget The Batman, their upcoming solo Batman movie.
But wait, there's more. Warner Bros recently announced a series of "non-canon" DC movies that will not be part of their shared cinematic universe. Alongside this announcement, they also revealed two Joker-related movies. The first is a Joker origin story set in 1980's Gotham, delving into the Clown Prince of Crime's backstory. The other is a Bonnie and Clyde-style Joker and Harley Quinn team-up.
If you're confused about this, don't worry. Everybody is confused about this. And as Warner Bros scrambles to control the narrative surrounding their increasingly disconnected superhero franchises, one thing is already clear: we're going to be getting more than one Joker in DC's upcoming movies.
How Many Jokers Are There?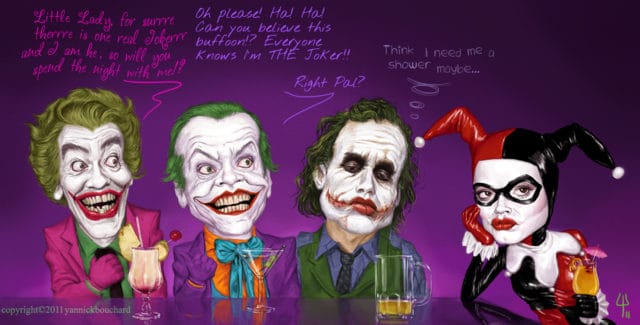 That's the real question because nobody — not even the people making these movies — seems to know exactly what movies will be part of the DCEU and which will not. Warner Bros is eager to recast key roles in the non-DCEU movies, and after the alleged trouble Jared Leto caused on the set of Suicide Squad, it's understandable why they'd want to nip that one in the bud.
The DCEU has already had one Joker: Jared Leto's Spring Breakers-reminiscent, Millennial Gangster take on the character. Whether Leto is invited back to the set of another DC movie in any capacity, however, remains to be seen. After the disastrous reception of his character, they might not even bother bringing this version of the character back, regardless of who they hire to play him.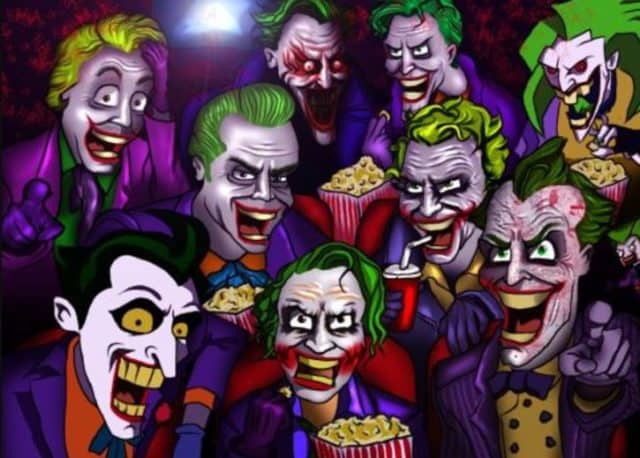 The Joker / Harley Quinn movie and the Joker origin story movie will probably feature a different version of the character than Suicide Squad. But it's not really clear right now whether these will be the same version of the character as each other, or if each will get a different take on the supervillain. That could potentially add two more Jokers into the pot.
With the recently announced Flashpoint still ringing in everybody's mind, it seems increasingly likely that DC will use the opportunity to excise any rogue element from the DCEU that wasn't well received. This will doubtless be Leto's Joker, meaning that any post-Flashpoint movie they make with the character will have a different take on him.
Flashpoint's Joker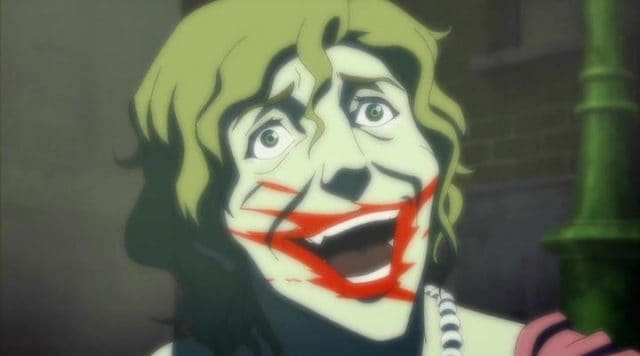 The thing about Flashpoint is that the story comes complete with its own, completely off-the-wall take on the character. In a world created by the Flash mucking about in the timeline, one of the consequences is that Bruce, rather than his parents, gets shot and killed in the back of a crime-ridden Gotham alley. His enraged father becomes a gun-toting version of the Dark Knight while his mother, maddened with grief, becomes that world's version of the Joker. That's a key, incredibly marketable plot point that Warner Bros isn't likely to leave on the cutting room floor.
Originally, Matt Reeves' The Batman was going to feature Deathstroke — a villain who has never gotten the big screen treatment before — as the Caped Crusader's chief antagonist. But with the script being rewritten from the ground up — and its director professing a certain vision of the movie that he wants to bring to life — it's certainly on the table that we will get another Joker appearance here. There's no doubting the character's persistent popularity and how iconic he is as an avatar of chaos opposite Batman. Whether this is where they replace Leto, or if they go-ahead with the license to recast that they're evidently already giving out in spades, isn't clear at this point.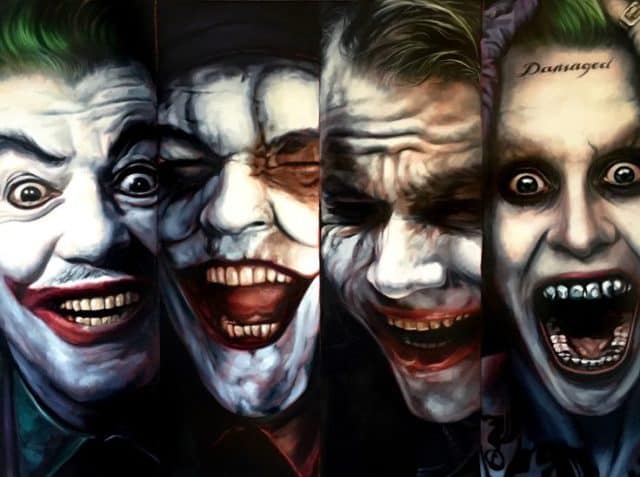 Realistically, that's at least three Jokers across all of the different movies, but as many as six: all currently in some state of production over at Warner Bros. I love the character as much as the next guy, but this seriously has to stop. Just give us one version of the Joker and call it a day. We don't need this many shades of crazy.
Save
Tell us what's wrong with this post? How could we improve it? :)
Let us improve this post!