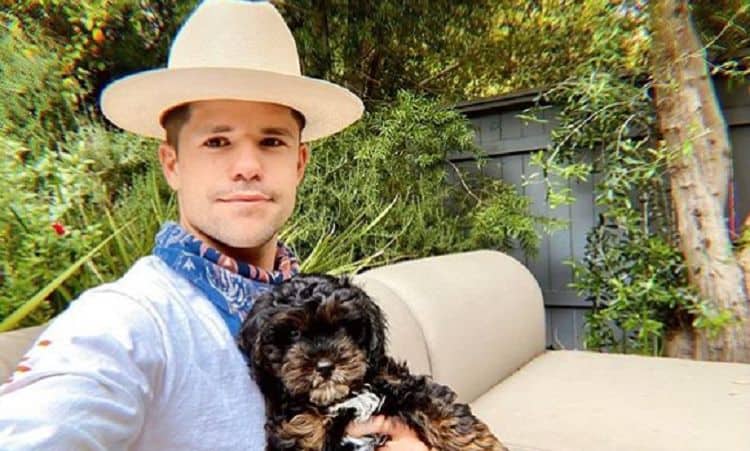 Charlie Carver has over a decade of experience in the acting industry, and he's made all of that time count. Throughout his career, he has portrayed a wide variety of characters. Most viewers will probably recognize him from Desperate Housewives and the MTV series, Teen Wolf. From the big screen to the small screen, Charlie Carver has shown just how versatile he is. Although he has done a lot of great things since making his debut, it looks like the best is yet to come for him. He's got some big projects coming up and he's officially well on his way to being a household name. Keep reading for 10 things you didn't know about Charlie Carver.
1. He And His Twin Brother Have Different Birthdays
Charlie has an identical twin brother named Max. The two have often worked together and commonly play each other's twin. Oddly enough though, the brothers don't have the same birthday. Charlie was born on July 31st and Max was born on August 1st.
2. He's Been In Music Videos
Charlie is the type of actor who loves to get a wide variety of experience. He likes to immerse himself in different opportunities, one of which had been music videos. Charlie has appeared three music videos: one with the Black Eyed Peas and two with Ben Platt.
3. He Still Remembers The First CDs He Bought
Music is a big part of Charlie's life and it has been for as long as he can remember. Even after all these years, he can still remember the first CDs he ever bought. He told Crush Fanzine " The first CDs I bought were Alanis Morissette and Green Day…I feel like that's representative, that there was an emotional thread of Alanis at that age and you know, that kind of punky at the time felt like edgy identification with Green Day and then this country western classic song writing from the eagles. That music is some of my first memories".
4. He Writes Every Morning
Charlie loves to write. He writes all sorts of things including poems, screenplays, and short stories. One day, he hopes to incorporate writing into his career. Each morning he likes to take some time to free write three pages.
5. He Believes There Should Be More LGBT Roles
In 2016, Charlie publicly announced that he was gay. Since then, he has been very open about his sexuality and hopes that LGBT roles will become more common. He told Advocate, "When I think about the future even for myself I would love to play a role where sexuality or gender identity, I wouldn't say is secondary, but where you get to see LGBT people afforded roles or positions or storylines that are complex and in jobs and ways of being we haven't seen before."
6. His Father Is Gay
When Charlie was 11, he found out that his father was gay. After hearing the news, Charlie found himself feeling upset and disgusted. He attempted to distance himself from his father and also began to to bury his own thoughts and feelings around his own sexuality. Ultimately, Charlie learned how to except not only his father, but himself as well.
7. He Would Have Quit Acting If He Couldn't Come Out
Not being able to live your truth can make any person start to feel depressed. For Charlie, being his authentic self is so important to him that he says he would have quit acting if he had wasn't able to open up about his sexuality.
8. He Went To USC
After high school, Charlie decided to continue his education at the University of Southern California. His brother also attended, however, they studied separate fields. Charlie finished with a degree in art history while Max earned a degree in English.
9. He Loves Nature
Charlie likes to think of himself as a "nature boy". He loves spending as much time outside if he can, and luckily, the beautiful weather in California makes that possible on a regular basis. Charlie also likes to watch the sun rise from the mountains.
10. He Wants To Do A War Movie
Charlie is already thinking ahead to his future, and he knows exactly what types of roles he'd be interested in doing. He says that one of his main goals is to do a war movie. He would also love the opportunity to do more action roles.