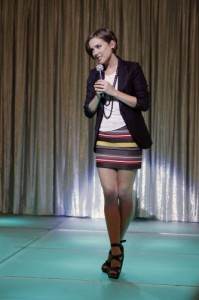 Sweet mother of GOD what an ending!!!!
Tonight's 90210 went there and pulled out the ultimate STD card and served it to one of the main cast members. No, not secondary or guest of the week characters were selected this go round. The reveal was seen a mile away, but when something comes from a far distance, the impact tends to be cataclysmic. Tonight was one of those incidents.
Sasha's Back…
When Mekia Cox was announced to return to the show, my skin crawled cause I knew she was packing trouble. Lord, I had no clue on what caliber said trouble was. She's HIV positive, yall! That's serious business on top of seriously bad (good?) timing as Ivy was ready to give up her 'virginity' to Dixon that very night. The HIV reveal was so crazy that I am seriously considering ignoring Ivy's virginity reset. Key word here is considering.
Now, with a reveal like this, you would think that they would carry it out to fruition and actually be bold with it. But how many of you want to bet that Dixon miraculously missed the bullet and will come out clean as a whistle? If so, then future repeat viewings of the final scene will be moot. That, my friends, will be the real tragedy.
Teddy Dropped The "F" Word… No, Not That One.
A part of me wishes that the writers had of held the "gay character" card to their chest like they did with the HIV storyline, because now it's a not a matter of how it will happen, but when it will happen. Now with Silver out of the picture, thanks to Teddy acting like a homophobic idiot by saying the "F" word (yes, THAT "F" word), and detention with Ian looming, Teddy's about to have a crash course in homoerotic 201, since it will be his second time.
Sibling Rivalry
Annie's in between the feud of two brothers, but lets little incidents decide her entire view of someone. Liam squats in boat that is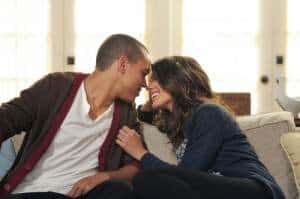 not his and she leaves him alone. Liam's half brother Charlie did something messed up to Liam when they were kids and Annie dumps him to go back to Liam. It's like the girl can't make up her mind anymore. Blame Jasper. But what Annie does know is that Debbie's broke and Annie's only solution to help is to give up those eggs her employer needs. I can't count how many wrongs this scenario invokes…
Naomi, You're Friends Are All You Have
Is it just me or was Naomi's suicide attempt pushed under the rug?
I don't see why Naomi didn't let Silver fill the other girls in on the drama she's going through. She needs some serious counseling to get her mind right, because she's making mistake after mistake, which is not going in her favor. Now that the girls are in on Naomi's plight, I wonder how Cannon will be take out?
Adrianna's New Manager
Victor, Javier's uncle and Adrianna's new manager, is bad business in a literal and financial sense. Sure, he has some major dirt on Adrianna, but she has to know that this guy needs her more than she needs him. I'm sure this guy sucked money out of Javier as well. If I was Adrianna, I would use that as an angle to get out of the mess she's in. With that being said, Victor is kind of funny in a sense. Heh.
Small Bits
– The Male Auction. What the hell? These guys best scratch Chippendale dancers from their career aspirations list.
– Debbie mentioned Harry's job as if he stayed with them. Is he still in the picture? Or does she have him on child support/alimony payments?
– Did anyone else notice the difference in Naomi's dead look to her sunny look a split second later?
– Why does Charlie sound like he's 55yrs old?
– Oscar's observing Dixon's affairs is getting kind of old and who in the hell is letting this guy in on West Beverly events? He would be put in jail at the blink of a 90210 relationship in our area for hanging around school property the way he does…
Thoughts?