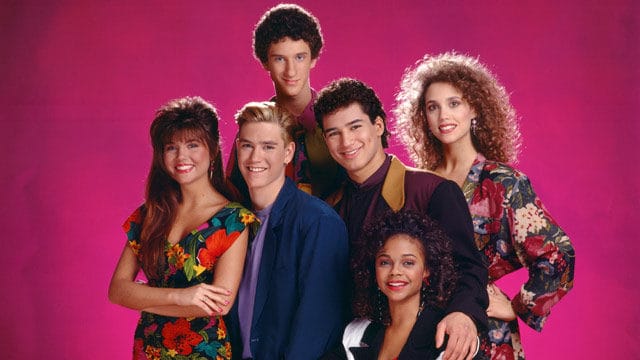 There were some pretty amazing shows came out in the 90s. Some were funny and some were serious. However one thing they all had in common were memorable and amazing actors. Some of your favorite actors from the 90s are still acting today and are very successful while some chose to leave Hollywood to do something entirely different. No matter what their ultimate choice was, the following is a list of your favorite 90s actors and what they are up to today.
1. Mayim Bialik
Mayim Bialik got her start on the hit television show Blossom from 1991 until 1995. Back then she was known as an adorable girl who looked great in those memorable hats. After the show's run was over, Mayim left Hollywood to focus on her education. After enrolling in UCLA she studied had to earn a Ph.D. in neuroscience. She also wrote three books with the most recent being released in 2017. Eventually Hollywood came calling again and Mayim got a part on the hit television show The Big Bang Theory playing Dr. Amy Fowler. She's now making $500,000 per episode.
2. Melissa Joan Hart
Melissa Joan Hart was the "It Girl" in the 90s. She started out with the leading role in the Nickelodeon show, Clarissa Explains It All, which was a huge hit. After that she landed the lead role in Sabrina the Teenage Witch. She played a teenager who was learning to handle the powers that she had after discovering that she was a witch. She didn't stick to just television, she also starred in a few teenage romantic comedies. She took a few years off from acting and she got married and became a mother of three. In 2010, she went back to television with the lead role in the comedy Melissa & Joey and stayed on the show throughout its entire 5-year run. Today, Melissa is one of Nutrisystem's biggest spokeswomen. She has done several print ads and commercials for the company and has lost a lot of weight in the process.
3. Sarah Michelle Gellar
Sarah Michelle Gellar's career really picked up in the 90s. She starred in the soap opera All My Children as Kendall. All My Children opened plenty of doors for Sarah and she landed the lead role in Buffy the Vampire Slayer after Katie Holmes passed it up. Sarah wanted more for her career than just television and she starred in several movies, including Cruel Intentions and I Know What You Did Last Summer, where she met her husband, Freddie Prinze Jr. Later, she took a bit of time away from the spotlight and got married and had children. In 2016, she reprised her role as Kathryn in the 2016 reboot of Cruel Intentions. She is also a successful businesswoman and started a company called Foodstirs. Her company creates food kits for kids who love to cook.
4. Freddie Prinze Jr.
Freddie Prinze Jr. acted in plenty of movies in the 1990s. He became famous after his role in I know What You Did Last Summer, and he started dating his now wife, Sarah Michelle Gellar. He also starred in She's All That, I Still Know What You Did Last Summer, and Down To You. In the early 2000's, he starred in Scooby Doo alongside his wife. Over the years, he has appeared on Bones and 24 where he had short term roles. He also has a voice role in the cartoon series, Star Wars Rebels and has worked on the show for years. Today, he is a stay-at-home dad and he is proud of it.
5. Mark-Paul Gosselaar
Mark Paul-Gosselaar was every teenage girl's dream in the 1990′. He became famous for playing Zack Morris on Saved By the Bell. He then played the same character on Saved By the Bell: The College Years. He even starred in a made for television movie where his Saved By the Bell character marries his high school sweetheart, Kelly. After a short lull in his acting career, Mark shed his Zack Morris persona and he landed a major role in NYPD Blue. He also starred in Raising the Bar and Commander in chief with minor roles. He also had a guest role in Law and Order: Special Victims Unit. His biggest role since Saved By the Bell was playing Peter Bash in Franklin & Bash. His role in the Fox show Pitch is his most recent, and he looks absolutely nothing like Zack Morris today.
6. Mario Lopez
Mario Lopez is another Saved By the Bell star that we all knew and loved. He played muscle man, wrestler, and ballet dancer AC Slater, who was often fighting with Zack for Kelly's affection. After Saved By the Bell ended, Mario continued acting. He had roles on Pacific Blue, Nip/Tuck, The Bold and the Beautiful, and he was a judge on The X Factor. For the last 10 years, he has been doing celebrity interviews and is a correspondent on the red carpet for Extra. When he isn't hosting the show, he is home with his wife and two children. His marriage to Courtney was not his first. He was married once before for just 18 days.
7. Lark Voorhies
Of all the cast of Saved By the Bell, Lark Voorhies has had the most significant aesthetic change. She played the fashionable Lisa Turtle on the show. After the show ended, she landed supporting roles in two movies that didn't do well well in the theaters. After these movies, she left Hollywood entirely. Although she has denied having any health issues, there have been reports that she is battling the autoimmune disease, Lupus. There are also reports that she is bipolar. Over the years, Lark has also had so much cosmetic surgery that she is almost unrecognizable from the girl that she once was.
8. Elizabeth Berkley
Elizabeth Berkley played the over achiever Jesse Spaneau on Saved By the Bell. After Saved By the Bell ended, she decided to try her hand in film. She landed the leading role in Showgirls, which she hoped would be her big break into film. Unfortunately, the film was not well received at all and it was actually considered to be one of the worst movies ever made. Her career took a huge hit after this and she was only able to land small roles on television. Her most recent work was when she was a contestant on Dancing With the Stars, but unfortunately, she didn't win. She also wrote a book designed to help teenage girls called Ask Elizabeth.
9. Tiffani Theissen
Tiffani Theissen was once known as Tiffani Amber Theissen and she played Kelly on Saved By the Bell asshe grew up on the show. After the show ended, she landed a role in another huge 90s hit, Beverly Hills, 90210 as mean girl, Valerie Malone. On this show, she was the girl that you loved to hate. After leaving Hollywood for a while, she came back with a supporting role on Blue Collar. Today, Tiffani is done with acting altogether but you can still catch her on television. She is currently on a show on the cooking show, Dinner With Tiffani.
10. Dustin Diamond
Dustin Diamond played the nerd that you can't help but love, Screech on Saved by the Bell. After the show ended, he got a lot of attention but none of it was for good reason. He starred in a pornographic movie and then he wrote a book about his time on Saved By the Bell, which paints his cast members in a very negative light. They have all denied most of the things that he mentioned in his tell-all. In 2015, Dustin was arrested for stabbing a man in a bar, which he said was self-defense. After he was released from jail, he sat down with his former costar Mario Lopez to do an interview for Extra. He said that the man in the adult film was a stunt double and that his book was written by a ghost writer.
11. Jonathan Taylor Thomas
Jonathan Taylor Thomas was every girls' dream in the 90s. He starred in the hit comedy Home Improvement for several years. He was also the voice of Simba in the Disney movie The Lion King. After Home Improvement ended, Jonathan had small roles in 8 Simple Rules and Veronica Mars. Eventually, he left Hollywood to focus on his education. During an interview with People magazine he said that his time in the sun was fun, and he looks back on it fondly but he doesn't miss it. He recently reunited with Tim Allen on his show, The Last Man Standing but has no plans to return to acting.
12. Mary-Kate and Ashley Olsen
Mary-Kate and Ashley Olsen got their start in acting before they were a year old on the hit comedy series, Full House. After Full House ended, they went on to make billions in feature length movies and in direct to video movies. Over the years, they have been doing less and less acting. Ashley hasn't done any acting at all and Mary-Kate appeared in the television series Weeds and a movie called The Wackness. In 2008, followed in her sister's footsteps and stopped acting as well. Today, they are focusing on their fashion line. You can always be sure to see them sitting together in the front row during fashion week.
13. Jodie Sweetin
Jodie Sweetin is another popular star from Full House and played middle daughter, Stephanie Tanner. After the show ended, she became addicted to alcohol, cocaine, and meth. After a failed marriage and some toxic relationships, Jodi decided to go to rehab. After getting out, she started doing speaking engagements at colleges around the U.S. about the dangers of drugs. Unfortunately, her sobriety didn't last. She eventually wrote an autobiography about her battle with drugs called Unsweetined. After getting healthy, she was a contestant on Dancing With the Stars and more recently, she celebrated an impressive 5 years of sobriety and today she stars as Stephanie Tanner again in Fuller House.
14. Candace Cameron
Candace Cameron starred as the oldest daughter DJ in the comedy series Full House for its entire run. During that time she also starred in a few made-for-television movies. Since then, she has starred in Make It or Break It and she was a contestant on season 18 of Dancing With the Stars. She left the spotlight to focus on her personal life and married former NHL player, Valeri Bure and she changed her name to Candace Cameron Bure. She co-hosted on The View for two years and today, she is focusing on the Full House reboot, Fuller House.
15. Ben Savage
Everyone knows Ben Savage as being Fred Savage's little brother and playing Corey Matthews on Boy Meets World. On the show, his relationship with his on-screen girlfriend Topanga made every little girls' heart melt. After the show ended, he took a few minor roles every now and again before reprising his role of Corey Matthews in the 2014 Disney Channel show, Girl Meets World. He also starred in the show with Danielle Fishel who played Topanga. On the show, they were the parents and it was their daughter who was the focus of the show.
16. Rider Strong
Rider Strong was the heart throb and the bad boy of Boy Meets World. After the show ended, Rider focused on his education and he graduated from Columbia University with a degree in English. After college, he got into film making. He wrote and directed the film, Irish Twins. He also signed on to play on Girl Meets World, even though it was reported that he wasn't going to. He played his old role of Shawn Hunter on the show and he directed several episodes.
17. Danielle Fishel
Danielle is famous for her roles as Topanga in Boy Meets World. After the show ended, she did a few direct to television films and left Hollywood altogether. When they decided to make a reboot of Boy Meets World called Girl Meets World with the old cast, she couldn't pass up the offer. Danielle is still a gorgeous girl and this helped her get on the cover of Maxim Magazine.
18. Tatyana Ali
Tatyana Ali played Ashley, the youngest sibling on The Fresh Prince of Bel-Air. After the show ended, she landed a role on a soap opera, had a small role in the film Jawbreaker, and then she had small roles in a few made-for-television movies. Today, she is engaged to a man she met on an online dating site and she is expecting her first child. Tatyana told People Magazine that her life could not be any more perfect.
19. Alfonso Ribeiro
Alfonso Ribeiro also starred in The Fresh Prince of Bel-Air as the nerdy, Carlton Banks. After the show ended, he stopped acting. While isn't acting anymore he is still working in front of the camera hosting for Access Hollywood Live. He has also worked on America's Funniest Home Videos and Unwrapped 2.0. Like many 90s stars, he competed on Dancing With the Stars and he won which is no wonder because he often showed off his dance skills on The Fresh Prince of Bel-Air. You can also see him at celebrity golf tournaments.
20. Alicia Silverstone
Alicia Silverstone became famous after playing Cher in the 1995 hit movie, Clueless. After Clueless, she starred in a few movies before deciding to take some time off. More recently, she had a small part in a movie and she had a role in the Broadway show, Time Stands Still. Alicia is also very active in the animal cause PETA and she bared it all in a campaign all for her love of animals.
While some of your favorite actors have moved on to have successful careers after their hit 90's shows ended, some decided to drop out of the limelight for good. Unfortunately, some haven't had much luck at all and their lives haven't become everything that they had hoped. While others couldn't be happier.
Save
Save