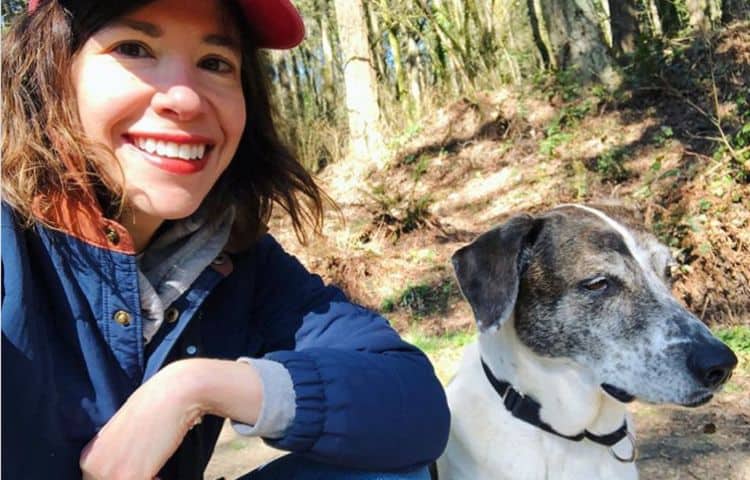 Carrie Brownstein is a Washington born, Portland based singer, songwriter, author and comedian. The award winning Brownstein is best known for her work on the Independent Channel's comedy series "Portlandia". From her Jewish roots to her punk rock band persona, Brownstein has been successful in any genre she touches.
Here are 5 things you didn't know about Carrie Brownstein.
1. Life before Portland
Carrie Brownstein was born on September 27, 1974 in Seattle, Washington. She grew up in the suburb of Redmond with her mother (a teacher), father (an attorney), and her younger sister. When Carrie was 14 her parents divorced and she lived mostly with her father. She attended The Overlake School. She studied at Western Washington University before transferring to Evergreen State College where she got her degree in Sociolinguistics.
2. Career as a musician
Throughout her childhood, Carrie was drawn to music. When she was 15, she began taking guitar lessons from neighbor Jeremy Enigk who would go on to play in Seattle based bands Sunny Day Real Estate and The Fire Theft. While in college, Brownstein formed the band Excuse 17 and toured with her bandmates other band Heavens to Betsy. Both bands were a part of the Olympia music scene at the time and considered "riot grrrl" punk rock. Brownstein would go on to form the band Sleater Kinney which still tours today. She also played for the band Wild Flag.
3. Writer
When not playing in bands, Carry Brownstein pursued a career as a writer. She wrote for the magazine "The Believer" which included interviews with Eddy Vedder and Cheryl Haynes. She also wrote a blog "Monster Mix" for NPR Music from 2007 to 2010. During that time Brownstein was contracted to write a book "The Sound That Saved the World" which follows modern music's relationship with the performer and the fan with the development of the iPod and realty television shows like "American Idol". Brownstein's memoir "Hunger Makes Me a Modern Girl" was released in 2015.
4. Acting
After connecting with "Saturday Night Live" alum Fred Armisen Carrie Brownstein helped him create several video sketch comedies which she acted in. These would go on to become the Independent Film Channel's television series "Portlandia". The show which is filmed in Portland, Oregon has run for 7 seasons and won a Peabody Award in 2011. Carrie Brownstein can also be seen as Syd in Amazon Studio's series "Transparent". She also appeared in the 2015 film "Carol" which is based on the Patricia Highsmith novel "The Price of Salt" and premiered at the Cannes Film Festival.
"Portlandia" was recently renewed for its eighth and final season which will air in 2018. Based on Armisen and Brownstein's sketch comedy routines for ThunderAnt, the television series was greenlit by Lorne Michael's Broadway Videos and picked up by the Independent Film Channel. The show is directed by Jonathon Krisel. The comedy features guest appearances which has included Kirsten Dunst, Olivia Wilde, Jason Sudekis and Eddie Vedder.
5. Personal Life
Carrie Brownstein has been openly bisexual since she was 21 years old. She was in a long term relationship with her Sleater-Kinney bandmate Corin Tucker. Both Brownstein and her co-writer Fred Armisen have admitted to feeling like they are in the best and most intimate relationship of their lives despite the relationship never being physical. Since they started writing their sketch comedy, they feel like they really get each other.
Tell us what's wrong with this post? How could we improve it? :)
Let us improve this post!