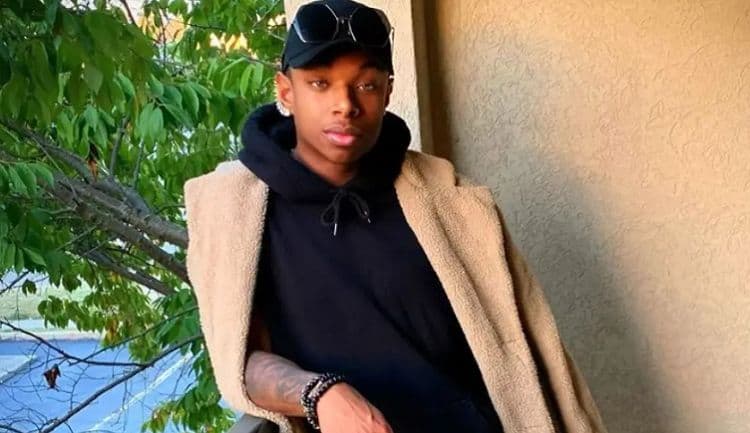 Since 2011, Tre Melvin has been a fixture on the Internet. After creating his YouTube channel, he quickly began working his way towards being one of the best content creators on the platform. Over the years, he has build up a fan base that includes millions of people, and he has become well-known for his hilarious videos. However, being funny isn't the only thing Melvin is good at. In 2014, he posted a video where he shared that he is bisexual. As a result, he has become a role model to lots of people within the LGBT community. He has also used his platform to focus on some very serious subjects, and he is never afraid to speak his mind. Here are 10 things you didn't know about Tre Melvin.
1. He Grew Up In Theater
Melvin is best-known for being a YouTuber, but he's truly an actor at heart. He grew up in the theater world and started acting professionally when he was just 12-years-old. Throughout the years, he continued to appear in stage productions and commercials. For high school, he attended Stivers School for the Arts where he continued to study acting.
2. He Doesn't Consider Himself A Comedian
Tre Melvin is hilarious, and as a result, his content is too. Most people would label him a comedian, but Tre doesn't see himself that way. He says that he started making funny videos simply because that was what felt most natural for him to do. Instead, he thinks of himself as an actor.
3. He's A Published Playwright
Tre is a very creative person who has always loved to express himself through the arts. Acting may have been his first passion, but that isn't the only thing he's done. He's also a published playwright who wrote several plays, one of which was a comedic play called Scratch That Story. According to the play's description, "Classic tales and fables undergo audacious transformations to make their endings more exciting. From Jill being sued for pushing Jack down the hill and Little Red Riding Hood literally being from the hood to Humpty Dumpty having seventy-three long lost children, these darkly hilarious rewrites lend an edgy, unpredictable perspective to beloved classics."
4. He Has A College Degree
Education is something that has always been important to Tre. During high school, he maintained a 4.0 GPA and had dreams of attending Yale University. He decided to stay closer to home for college instead and enrolled in the University of Cincinnati where he studied business marketing.
5. Family Is Important To Him
Having a strong relationship with his loved ones has always been one of Melvin's priorities. No matter how busy he gets, he continues to make time for the people he cares about. He loves hanging out with his family and has an especially close relationship to his sister, Kaylah, who made appearances in his videos.
6. He Is An Avid Supporter Of The Black Lives Matter Movement
Melvin has always been a big advocate for using his platform to speak out against issues that are important to him. He is a strong supporter of the Black Lives Matter movement and has made it a point to share as much information and resources with his followers as he possibly can.
7. He Said Goodbye To YouTube
After nearly a decade on the platform, Tre announced that he would be no longer be uploading content to YouTube. This announcement came as a shock to his more than 3.2 million subscribers. Many people have literally grown up watching him and can't imagine him no longer being on YouTube.
8. He Works Hard To Fight Against Negative Stereotypes
We've all been taught not to judge a book by its cover, but stereotypes still exist. Although some people may think some of his characters are reinforcing negative stereotypes about black people, he is actually trying to do the opposite. He said, "So there [are] things obviously that we used to laugh about that really aren't funny and that affect a multitude of people. Stereotypes aren't necessarily bad. But, stereotypes that oppress a group of people systematically and institutionally – that's bad.""
9. He Started His Own Streaming Service
Melvin's decision to leave YouTube isn't necessarily a bad thing and his fans can rest assured that he still has lots of content on the way. He recently launched his very own streaming platform called Tre Melvin TV. The service will feature a wide variety of content including original web series created by Melvin.
10. He Doesn't Let Haters Bother Him
When you're as big on social media as Tre Melvin is, you're definitely going to have to deal with a lot of haters. No matter what you do, there's always going to be someone who has something negative to say about it. However, Tre has refused to let the haters get under his skin and he has worked hard to remain positive in spite of what people may have to say about him.
Tell us what's wrong with this post? How could we improve it? :)
Let us improve this post!