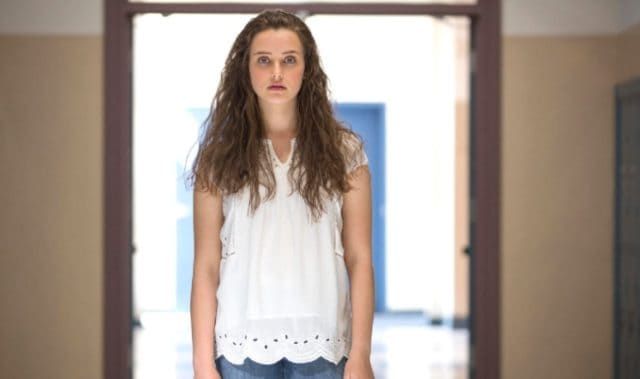 13 Reasons Why is going to be getting a new after show when season 2 arrives. This might infuriate fans of the show and even those that pushed for certain changes to take hold in the upcoming season, but what's the point? Teen suicide is in truth a very real problem, so don't take this as a means of saying that it's not or that anything about it is trivial. But according to all reports the parents of teens that watched this show had more of a problem with the content than the kids did. In fact many of those who watched that were adolescents were apparently so moved that they went to apologize to those they'd wronged in the past so as to make amends. If anything has happened since the release of this show it's that kids have started realizing the impact of their actions and just how it could make someone feel.
Plus, the act of having to add a support line before and after the show as well as an after show explaining the episode is something you usually see in a DVD version. But while it seems excessive it's not a bad idea. The only thing that seems ridiculous at this point is the crying and moaning about how the show seems to shed a light on suicide as the thing to do. Like the media, TV is constantly on blast when it comes to how it affects people, without the idea that people, even kids, are responsible for their own actions. It is the parents job to figure out when their kid is feeling down, neglected, and perhaps even capable of self-harm. Netflix is entertainment. This show isn't a documentary, and if it's too hard to watch then there are such things as parental controls that can block any and all access to the show while the kids are at home. Complaining about a show without doing anything about it is kind of ridiculous, especially since the parents are the ones in control in the house, not the kids. At least that's how it needs to be most times.
That being said, the show is in a way very depressing and soul-sucking in the light of the tragedies that have been occurring for the past year now. Despite the show being about a suicide and its eventual fallout, the tragedies within the schools in the last year's time has not helped matters any. Many parents are likely feeling a very strong sense of paranoia that doesn't need to be added to by watching this show. But once again, there are controls to block certain programs and there is a way to insure that your kids will not see this kind of stuff. But a lot of parents still want to blame the program because they either don't know how or they don't want to admit that their own parenting techniques might be at fault. It seems so much easier to block a program than to raise a stink about how a show needs to change in some way.
But maybe that's none of my business.