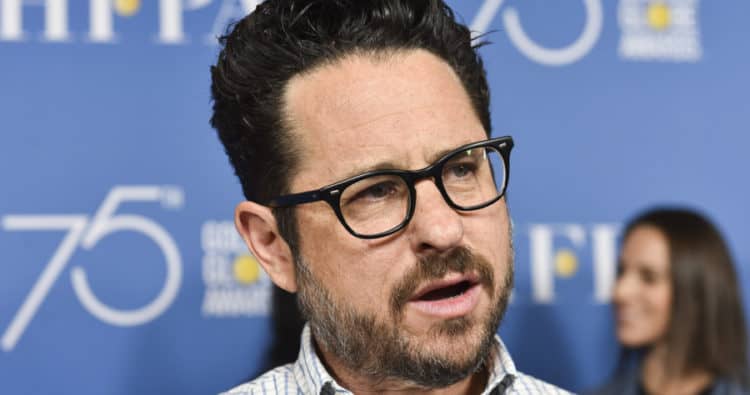 The debate was fierce in TVOvermind back offices but I managed to come out with a list of the Top 5 Writers/Creators Currently On Television. The stringent criteria were three-fold and eliminated several contenders.
Qualification #1 – The writer/creator must have had more than one hit, which knocked Marc Cherry of "Desperate Housewives" and "Supernatural"s Eric Kripke out of the running.
Qualification #2 – The shows must be original entities and not spin-offs. Sorry Shonda Rhimes of "Grey's Anatomy" and "Private Practice", and Russell T. Davies of "Doctor Who", "Torchwood" and "The Sarah Jane Adventures".
Qualification #3 – They must currently have a series on the air. David E. Kelley's "Boston Legal" ended in 2008, so his vast legacy, which includes "Picket Fences", "Ally McBeal", and "The Practice", doesn't get a shot. And Aaron Sorkin ("Sports Night", "The West Wing", and "Studio 60 on the Sunset Strip") is also between projects.
Which brings us to the list…
His second offering is the very sexy paranormal series "True Blood" which primarily revolves around the love triangle of a human woman and her two immortal rivals. The show is based upon the Sookie Stackhouse/Southern Vampire books written by Charlaine Harris. Never before has blood lust been so desirable. Conversely, Ball's first series "Six Feet Under" was a very mortal series about the dynamics of a family that ran a funeral home. Okay, there might be a couple overlapping themes here. Anyone who can bring us death and what comes later from two different angles deserves to be included.
"The O.C." seemed to revive the decadent teenage drama genre after the demise of the original "Beverly Hills 90210." Audiences followed a young man from the wrong side of the tracks as he was adopted into and then tried to live in an upper class California neighbourhood. Then Schwartz moved up to outright opulence when he changed coasts and brought us "Gossip Girl", where an anonymous blogger brought us the dirt coming from an elite NYC prep school and its students. But somewhere in the middle he broke out of the high school angst genre and brought us the very hilarious, not a hormone in sight, "Chuck." When a professional geek computer technician accidentally downloads state secrets into his brain, he is drafted into the world of spy vs spy, and even his handlers can't keep up to a man with an ordinary life. If Schwartz had only stuck with the teenagers, he probably wouldn't have made the list. But by breaking out of his stereotypes, we are eager to see what he brings us next. Chrismukkah, Chuck, Blair. Odds are, you'll enjoy at least one of them.
He brought us a behind-the-scenes look at a Florida plastic surgery practice and "Nip/Tuck" showed us more skin than we had seen in a decades of "ER". Before long, we learned that happiness and success is often as fleeting as a botox injection. Then in 2009, Murphy must have got a good whiff of some anesthetic because there is no other explanation for "Glee." How else could he have gone back to high school, resurrected the incredibly geeky Glee Club, and ended up with a successful weekly musical and still include fake pregnancies and a scheming, jealous gym coach? "Glee" is definitely the breakout hit of the 2009-2010 season. Really, all Murphy needs is for his next hit to be sci-fi and he'll have hit the primetime trifecta.
Squeaking in with only an episode or two to spare, Whedon makes the list while "Dollhouse" gasps its last breaths. He started with "Buffy the Vampire Slayer", a perky blonde ex-cheerleader. In every generation there is a chosen one… she alone will stand against the vampires, the demons and the forces of darkness, blah blah blah. Let's get on to the band candy, the evil cyborg and the Buffy-bot, the really bad dates in high school and even worse ones in college. And the end of the world, which generally happened annually on a Tuesday in May for seven straight years. Those poor Scoobies.
The vampires were so successful that "Angel" spun off into his own show. As he moved from his own detective agency to become head of an evil law firm, the good (except for when he was evil) title character and Team Angel faced their own demons, including a green karaoke star in a leisure suit, a guardian to TPTB, and a really, really evil dude who could turn people into muppets. Then Whedon did something completely different. He abandoned monsters for astronauts and set "Firefly" 500 years in the future on a renegade space ship, whose crew is on the run from the evil Alliance. Although it only lasted a few episodes, the rabid cult following resulted in a movie years after the aborted series ended. Back on earth, Whedon returned to modern times and created a character that could be recreated on a weekly basis. Echo lives in the Dollhouse where she and her colleagues are programmed to be anyone for any purpose. Unfortunately "Dollhouse" is closing its doors after two short seasons. He doesn't always hit it out of the park, but Whedon fans are already waiting for his next offering.
I must confess, I only watched Lost's first season. But that is by no means my only exposure to the prolific shows created by the man who tops the list. He started with college angst, where one girl was torn between two fellow collegians – one she wanted and one she needed. And what I remember most about "Felicity" was the uproar when the star cut her hair. Then he went slightly A.U. deciding to tell the story of what would have happened if Felicity became a spy and "Alias" was born. For seven years, super-spy Sidney Bristol tried to take down a council of bad guys by being a double-agent for the C.I.A. Sorry, but yet another show of his I didn't watch. He crashed but didn't burn when "Lost" hit the small screen. The first season was rather straightforward, telling the tale of the survivors of a flight which crashed into a small island in the Pacific. Then things started to get weird, with secret laboratories and games of "should we stay or should we go" and dead-no-wait-not-dead characters. The cult following for this show is enormous. Personally, I got confused and found my way to other shows.
Like "Fringe", which is one of my favourites (recaps available here). A mad scientist, his son and the FBI agent running the show struggle through various cases of pseudo-science gone bad as they try to discover the plans of the Other Side, an alternate Earth whose citizens what to take over our side after destroying their own. One of the things I like about Fringe is that there are fewer characters than many of Abrams's other offerings so we can get more attached to them, although he generally offers a full back-story to all of his imaginary friends. Abrams has a tendency to come up with very interesting, original ideas with a deep and complex mythology behind each one. And then he gets bored, moves on, and they fall off the rails. Sometimes he takes a year to produce something for the big screen. Other times, his shows overlap by at least a season or two. Either way, it's obvious when his attention drifts. The "big brother" show loses focus and is in for a really bad season. But the sixth and final season of "Lost" begins in January, and "Fringe" is slowly gaining ground in its sophomore year despite its horrible time slot. Hopefully next year, Abrams will concentrate on "Fringe" and develop the stories he's been hinting at for so long once the survivors of Oceanic 815 finally end their flights of fancy.
So, who'd I miss?
Tell us what's wrong with this post? How could we improve it? :)
Let us improve this post!