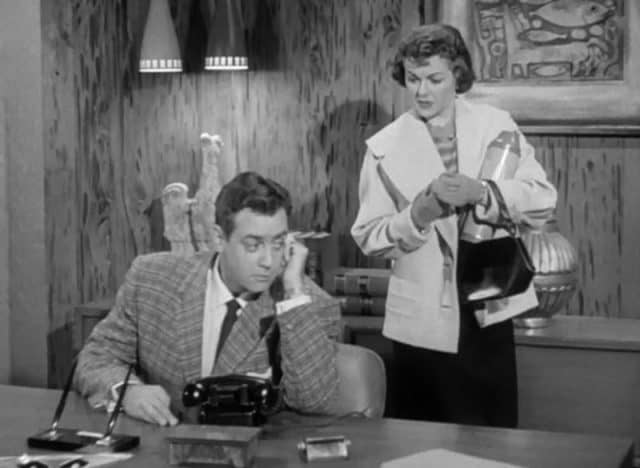 Actress Barbara Hale, who played loyal secretary Della Street in the "Perry Mason" television series from 1957 to 1966, died Thursday, The Associated Press reported. She was 94. Her death was announced via Facebook by her son, actor William Katt. The former actress passe away while surrounded by family in her Sherman Oaks home. "She was gracious and kind and silly and always fun to be with," wrote Katt, who appeared in the "Perry Mason" series with his mother when it was revived in 1985.
Perry Mason ran for 9 seasons in total from 1957-1966. Hale won an Emmy for her role as best actress in 1959. Hale continued her role when the series made a revival in the 1980s. Despite original actor Raymond Burr's death, Hal Holbrook took over the role of Mason.
"I guess I was just meant to be a secretary who doesn't take shorthand," the AP reported. "I'm a lousy typist, too – 33 words a minute."
Oddly enough, earlier this week Mike Connors who was a star on Mannix also passed away in his 90s. Perry Mason is widely considered to be on of the first and influential private investigator/crime shows. Mannix followed suit in the 70s with its own unique style. This was the full message from her son William.
Lost my beautiful wonderful mom Barbara Hale yesterday afternoon. She left peacefully at her home in Sherman Oaks Ca surrounded by close family and dear friends. We've all been so lucky to have her for so long. She was gracious and kind and silly and always fun to be with. A wonderful actress and smart business woman she was most of all a treasure as a friend and mother! We're all a little lost without her but we have extraordinary stories and memories to take with us for the rest of our lives.
Hale will be missed.