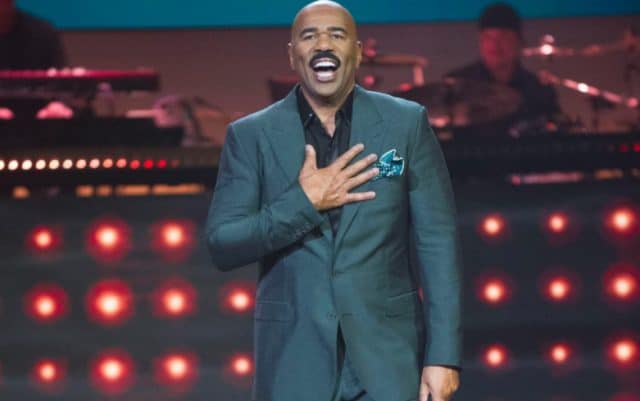 Depending on how old you are, you might remember that there was once a very popular television show called Showtime at the Apollo. This show featured some of the most prolific musicians that have ever existed, including people like Prince and Michael Jackson, just to name a couple. During the time that it aired, it was one of the most popular programs on TV. Unfortunately, nothing lasts forever, and neither did this. With that being said, virtually everything that was once popular in Hollywood is now being brought back and this is no exception. As a result, a brand new Showtime at the Apollo airs tonight, March 1st, on Fox.
If you're like most people, you're probably sort of wondering how this new version is going to be different from the classic version. You'll be happy to know that there are some elements that have been kept roughly the same. Of course, there is also a lot that will be different. This particular version is made for today's audience, so the format will be slightly different, as well as the acts that perform. Below are five things that you probably didn't know about this particular reboot. Keep reading to find out what they are.
1. This is Steve Harvey's latest gig
If you don't know who Steve Harvey is, you must not really watch hardly any television at all. He might be best known for hosting the popular game show Family Feud, but it seems like he's on a different show every time you turn on the TV. He has a talk show that airs during the afternoons and on various nights of the week, you're likely to find him hosting two or even three different game shows at the same time. It looks like he's going to be a good fit for this project, so whether you love him or can't stand him, it's interesting to see what type of energy he'll bring to the show.
2. It still takes place at the original Apollo Theater
This is how the original got its name. The Apollo Theater is an historic theater that is located in Harlem, New York. Producers of the newer show thought that it would be important to allow this show to air there, as well. In addition, it's sort of important when the show is called Showtime at the Apollo that it actually is filmed at the Apollo. There is so much rich history involved in this location that a lot of people are excited to watch the show just so they can see it again.
3. Get ready for a variety of entrants
If you remember the old talent competition called Star Search, you're starting to get a good idea of what the new version of Showtime at the Apollo is all about. There are all kinds of people that are competing on the show, including musicians, as well as dancers, contortionists, and just about every other version of entertainer that you can think of. The show is taking its platform from all of the other successful talent search shows that air these days, all while still holding true to the history of the original Showtime at the Apollo.
4. The tradition of world-class entertainment continues
If you remember the original, you know that the professional musicians that performed there were easily among the top echelon in their field. The new show promises to continue that tradition, bringing in such talent as Pitbull, among others. Since this was such an important aspect of the original, producers want to ensure that they continue to honor that rich legacy without fail.
5. People are afraid of the Sandman-
The way this show is laid out, people compete for attention. When they're not doing a very good job, an individual known as the Sandman comes out, usually tap dancing, and finds some sort of unique way to let them know that they're not making the cut. It always ends with them being escorted off of the screen. It's sort of like watching American Bandstand 60 years later. One thing is certain, there are plenty of interesting elements involved in this reboot. The truth is, anybody that loved the original is going to want to see this show in order to find out for themselves what it's all about. The same thing goes for people that weren't even alive when the original aired, as well.
Tell us what's wrong with this post? How could we improve it? :)
Let us improve this post!