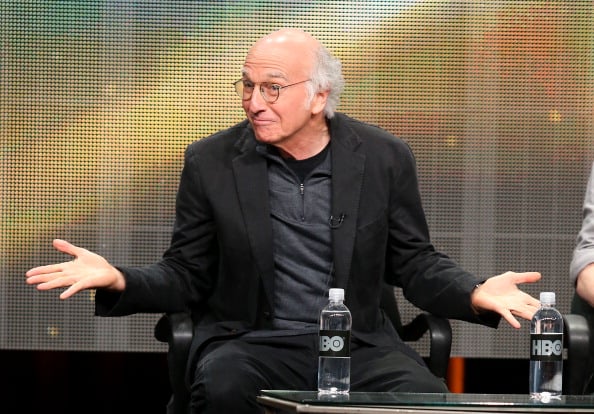 It is reported that 1 in 10 US adults have reported depression in their lives. So, it should not be a shock that some of these Americans are famous. People suffering from depression will have physical and emotional problems, but also have trouble at work and with relationships. It has been said that many people use humor as a way to mask their depression. Here are 12 comedians who have used humor as a defense mechanism in the fight against depression.
Larry David
Larry David began to develop his depression in the 1970's while he was in the National Guard. Unfortunately, David did not have enough money to seek help from a psychiatrist. He was so low on cash he was living with parents and did not have a job. David was able to get out of his depression funk by trying his hand at stand-up comedy. This then paved the way for him to become a writer and star on the show Friday's and then become a writer on Saturday Night Live.
Photo by Frederick M. Brown/Getty Images
Drew Carey
Before making a name for himself on The Drew Carey Show and Whose Line is it Anyway?, Drew Carey started his career in comedy as a stand-up comic. In 1997, Carey published his autobiography, Dirty Jokes and Beer: Stories of the Unrefined. In the book, he discusses such traumatizing events as his father's death and being abused. At one point, Carey's depression was so bad he attempted suicide on two different occasions. He has since controlled the disorder and is currently the host of The Price is Right.
Photo by Kevin Winter/Getty Images
Ellen Degeneres
It is hard to believe Ellen has been dancing for her audience members on her talk show since 2003. Times were not always so bright for the former stand-up comic. While starring on the sitcom in 1997, Ellen, both Degeneres and her character came out of the closet. The controversy she faced caused her to go into depression for three years. The depression was a leading cause in the breakup with her then girlfriend Anne Heche. Degeneres is currently happily married to actress Portia de Rossi and hosted the Oscars.
Photo by Kevin Winter/Getty Images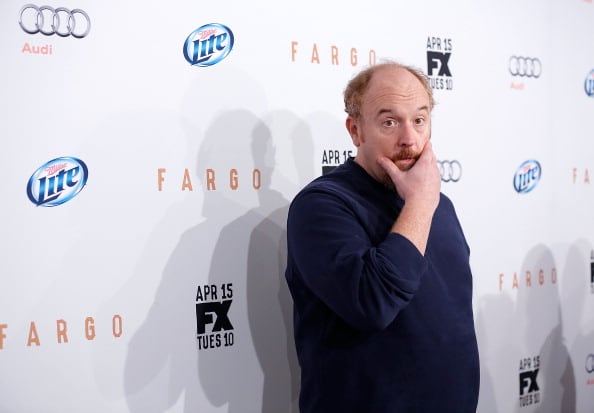 Louis C.K.
Louis C.K. has suffered from depression for 40 years. It began when he was only 6 years old. He even admitted that when his career was at its lowest he never thought of himself as suicidal, but he wanted to feel that way. During the 90's C.K. was also involved in a serious motorcycle accident that added to his depressive state. C.K.'s depression has helped his career. He acknowledges his depression for giving him material to utilize in his stand up routine and on his critically acclaimed television show.
Photo by Jemal Countess/Getty Images
Conan O'Brien
The start of 2010 was not a bright one for Conan O'Brien. He lost his dream job of hosting The Tonight Show, something he had only been promoted to months prior. This is what caused O'Brien to become completely depressed. After his Summer tour ended that same year, O'Brien had no work lined up and fell into an even deeper state of depression. Luckily, the depression was short lived as Coco began hosting his own talk show on TBS that September. The show has proved a good move for TBS.
Photo by Kevin Winter/Getty Images for USC Shoah Foundation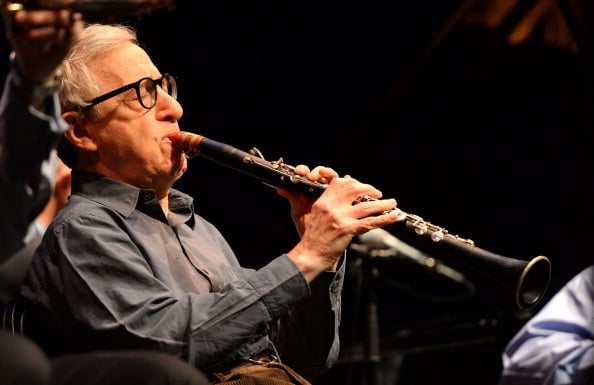 Woody Allen
Woody Allen has suffered from depression for over three decades. The filmmaker used humor to try to cope with the disorder, a theme that is prevalent in most of his films. Allen resorted to psychoanalysis for thirty years to alleviate the symptoms he was experiencing. Allen would discontinue his treatment after marrying Soon-Yi, his sixth wife, in 1997.
Photo by Mark Davis/Getty Images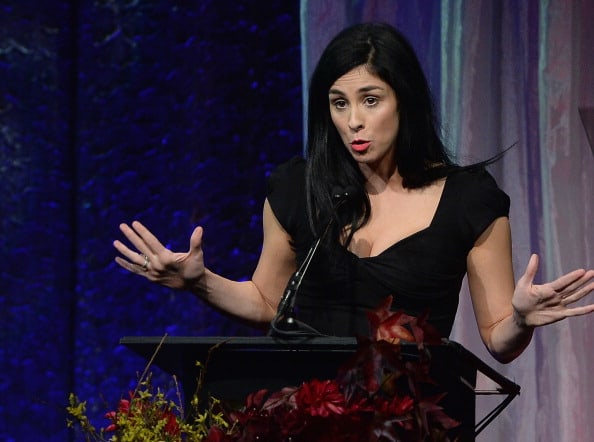 Sarah Silverman
Sarah Silverman developed her depression disorder early on in life. To make matters even worse, Silverman's therapist hung herself. At one point, the comedienne developed an addiction to Xanax. She now takes Zoloft to control her depression. Silverman has admitted in interviews that many famous people become depressed because they get so worried over what people think about them. A lot of Silverman's dark humor comes from private demons she fought early on in life.
Photo by Michael Buckner/Getty Images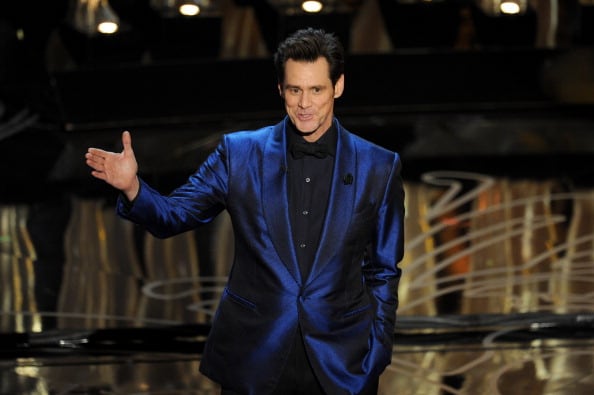 Jim Carrey
Jim Carrey started his career as a stand-up comedian in 1979 and often performed at Yuk Yuk's in Toronto. Carey would go on to star in Dumb and Dumber, Liar Liar, and Bruce Almighty. In 2004, Carey admitted to dealing with depression. He was able to overcome the disorder through spirituality. Before that, Carey would use medications like Prozac to cope. He asserts that not drinking alcohol or doing drugs helps with his depression symptoms.
Photo by Kevin Winter/Getty Images
Donald Glover
In late 2013, actor/writer/rapper Donald Glover posted photos to Instagram that led people to believe he was depressed. The pictures were statements on a notepad that said, "I feel like I am letting everyone down, "and "I'm scared I'll never reach my potential." Though the Community star says it was just his way of expressing himself, he has also admitted to feeling lost in his life. Even some of his song lyrics in his album from 2009 like, "At my happiest — I'm just slightly less sad," do paint a picture of someone battling depression.
Photo by Ethan Miller/Getty Images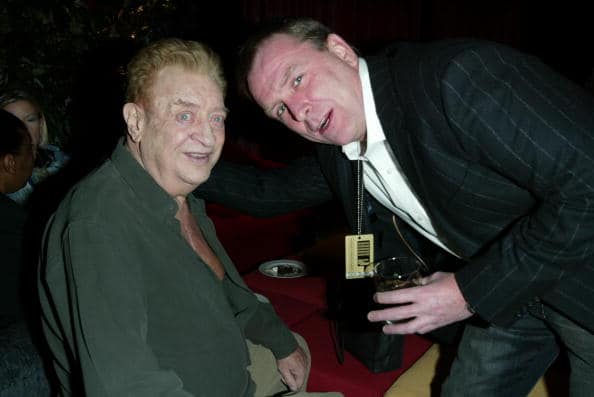 Rodney Dangerfield, who passed away in 2004, battled depression for most of his life. It was not until 1997, when Dangerfield was 76, did he come public about the issue. Dangerfield even sought psychiatric help to fight his battle with the disorder. Dangerfield is most remembered for his starring roles in the movies Caddyshack and Back to School. Dangerfield also performed stand-up for a majority of his career.
Photo by Frank Micelotta/Getty Images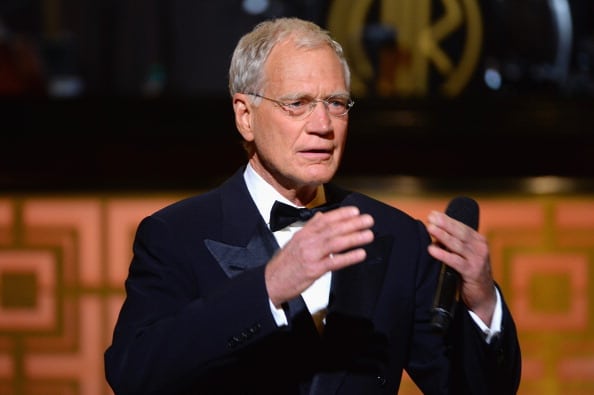 David Letterman
It was recently announced that David Letterman would be stepping down from his late-night talk show and replaced by Steven Colbert. In 2000, Letterman underwent quintuple bypass surgery. The surgery caused Letterman to go into a state of depression. He also was upset for not starting a family earlier in his career. Having a son was the best antidote for his disorder, though the comedian claims he would still like to add a daughter to his family.
Photo by Theo Wargo/Getty Images for Spike TV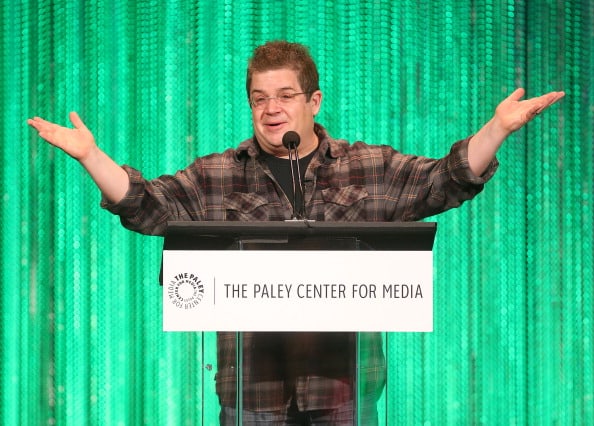 Patton Oswalt
Patton Oswalt talks freely about his depression disorder during his stand-up comedy routine. Oswalt, like most of the comics on this list, developed depression early on in life. Oswalt talks humorously about a time his depression acted up while in a grocery store. The super market was empty and he was in the frozen food section starring at Lean Cuisines while Toto's "Africa" played on the radio. He said all of those things put together would make anyone suicidal.
Photo by Frederick M. Brown/Getty Images