There is no denying the fact that Richard Linklater's coming-of-age comedy movie, Dazed and Confused (1993), has became one of Hollywood's iconic high school films. Surprisingly, the movie was a commercial disappointment after its release on September 24, 1993. Yet, it enjoyed and has continued to receive amazing reviews. However, Dazed and Confused quickly grew a cult following after its release on home video. Even renowned American filmmaker, Quentin Tarantino, voted the movie into his 2002 list of 10 greatest films of all time.
Set on the last day of school at Lee High School on May 28, 1976, Dazed and Confused easily resonates with audiences as it's a near-perfect exposé of the American High School of the late 70s. Besides its ensemble cast that became some of the biggest names in Hollywood, there are several interesting behind-the-scenes facts you probably never knew. Here are 10 facts you didn't know about the movie, Dazed and Confused.
1. Several Top Actors Auditioned For Dazed And Confused Ensemble Cast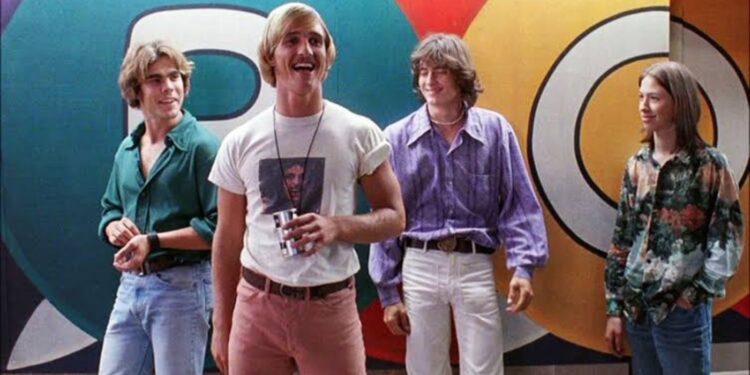 When Richard Linklater put out a casting call for actors, he received overwhelming responses. Surprisingly, many of the actors who responded became A-list actors. These actors were relatively unknown at the time and were likewise looking for their breakthrough role. One such actor is Vince Vaughn, who auditioned to play Benny O'Donnell. Interestingly, Vaughn was turned down only because Linklater felt he looked like Ben Affleck (he wanted each ensemble character to stand out uniquely). Claire Danes also auditioned to play Sabrina Davis. She was also turned down by Linklater, who believed she was "too classy" for the role.
Alicia Silverstone and Alicia Witt were also considered, making it to the final list. However, Linklater chose to work with Christin Hinojosa. Rory Cochrane and David Arquette were the top names to play Ron Slater. Other prominent names that auditioned or were linked to roles include Hilary Swank, Jared Leto, Mark Ruffalo, Denise Richards, Kirsten Dunst, Reese Witherspoon, Jennifer Love Hewitt, Ashley Judd, Brendan Fraser, and Ron Livingston, to mention a few. Although Renée Zellweger was cast in a minor role, she had auditioned to play Jodi Kramer.
2. Matthew McConaughey Was Younger Than Several Cast Members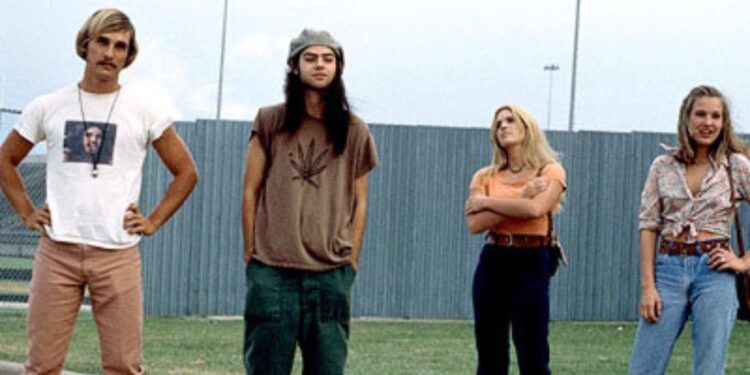 Matthew McConaughey's performance was one of the movie's many highlights. McConaughey played David Wooderson, an adult in his early 20s who still socializes with high school students. In reality, McConaughey was younger than some of the cast who played high school teens. McConaughey was 23 when the movie was released. Joey Lauren Adams (as Simone Kerr), Parker Posey (as Darla Marks), Sasha Jenson (as Don Dawson), and Renée Zellweger (as Nesi White) were older than McConaughey.
3. One-Sixth Of Dazed And Confused's Budget Was Spent On Its Soundtrack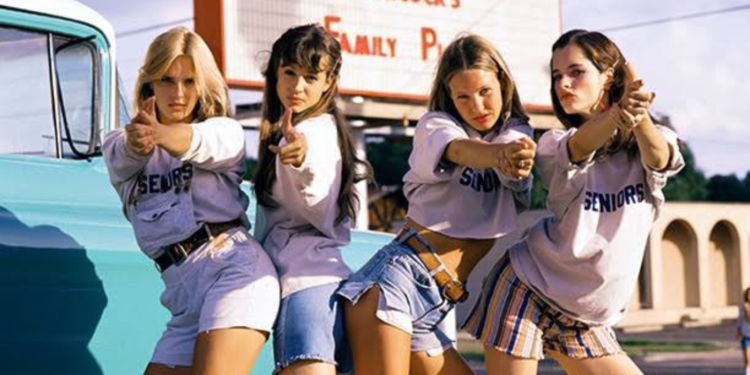 Part of what makes Dazed and Confused a classic is its iconic soundtrack. Linklater had a vision for the movie when writing its story. An important part of the movie would be its soundtrack, featuring top hit songs of that era. To do this, he spent one-sixth of the movie's production budget acquiring rights to the hit songs. Linklater needed the songs to be original and reportedly vetoed the studio's offer to have a lesser-known band perform one hit song over the movie's end credits. As much as Linklater wanted to include Led Zeppelin's song "Rock and Roll," he was denied the rights. Dazed and Confused had a production budget of $6.9 million in the early 90s.
4. A Fight Broke Out Backstage While Filming Dazed And Confused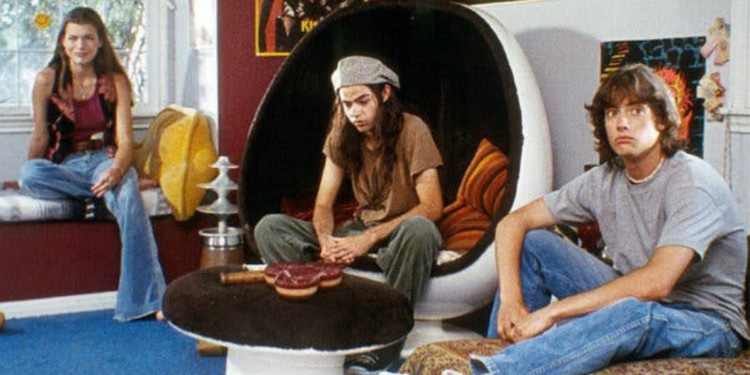 It's not uncommon for cast members to disagree or refuse to work together. Jason London and Shawn Andrews never got along right from the beginning of production. While it was known among the cast and crew, no one predicted it would lead to a fight. A fight broke out between London and Andrews, with Linklater stepping in to break up the fight. To avoid a total production meltdown, the script was reworked to reduce the shared screen time between the two characters. The end scene that had Pink (Jason London), Wooderson (Matthew McConaughey), and Slater (Rory Cochrane) was supposed to have Pickford instead. McConaughey's Wooderson replaced the character.
5. Love And Marriage On The Set Of Dazed And Confused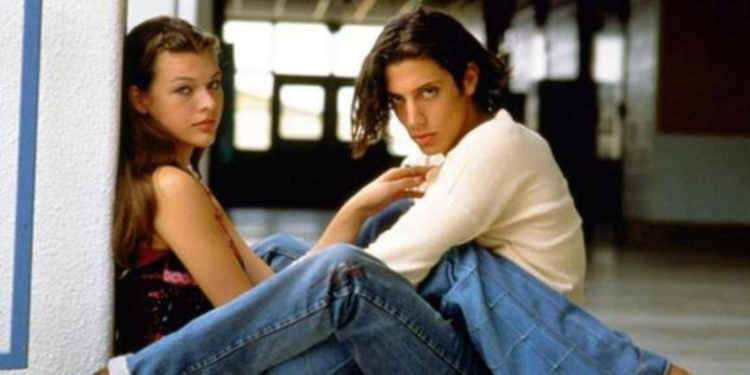 Actors spend a significant amount of time together during filming. As such, budding romances are common between them. On the set of Dazed and Confused, Milla Jovovich and Shawn Andrews started dating. However, things got too serious when Andrews and Jovovich eloped to Las Vegas and married. Jovovich was 16 at the time, and Andrews was almost 22 years old. As soon as Jovovich's mother found out, she quickly annulled the marriage. Other on-set relationships included Rory Cochrane and Joey Lauren Adams, Anthony Rapp and Parker Posey, and Jason London and Christine Harnos.
6. Matthew McConaughey's Trademark Line Is From Dazed And Confused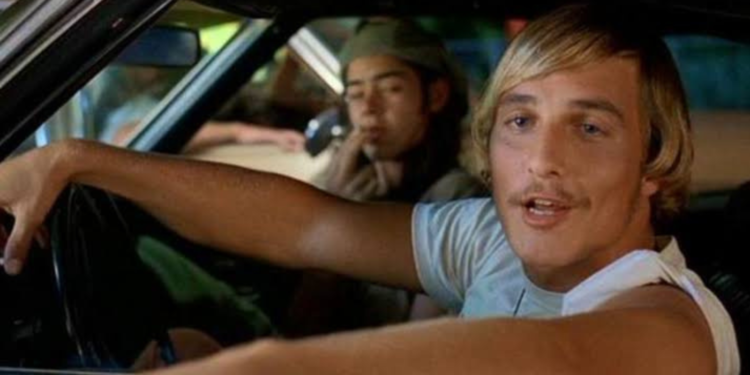 Fans and admirers of Matthew McConaughey's work know the line, "Alright, Alright, Alright." It was a line in Dazed and Confused, which was entirely improvised. Like a few other cast members, Dazed and Confused was Matthew McConaughey's debut theatrical movie. Linklater pulled him aside, explained the scene, and told him he could improvise his lines. The scene involved Wooderson inviting Cynthia Dunn (Marissa Ribisi) to a party.
Linklater reasoned with McConaughey on whether his character will be attracted to someone like Cynthia. Nervous, McConaughey, whose character was a rock-loving youth, drove up to Cynthia's parked car while saying the famous line before proceeding to flirt with her. McConaughey admits he got the line from a Jim Morrison song, where the singer mentioned, "Alright, Alright, Alright, Alright." Although short of a word, it was a perfect pull-up to catch Cynthia's attention.
7. Real Beer Was Used During Filming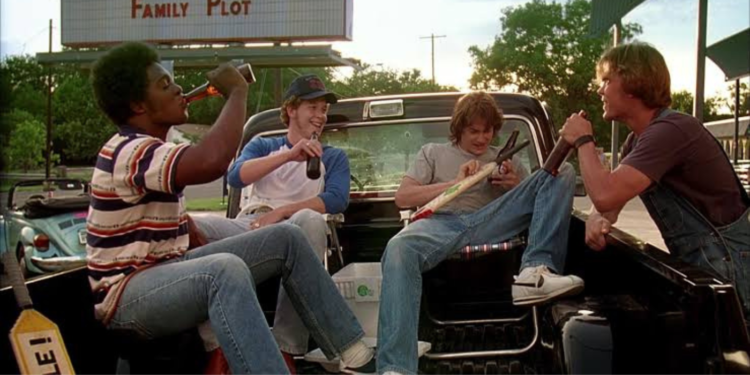 Most of the alcohol and drinking in the movie was actually real beer. Linklater was focused on creating an inverse John Hughes movie and wanted to present the American High School experience as it was. Although real alcohol was allowed during filming, it wasn't mandatory. Besides the minors who weren't allowed to drink, Jason London also refused to drink on set.
8. Matthew McConaughey Lost His Father While Filming Dazed And Confused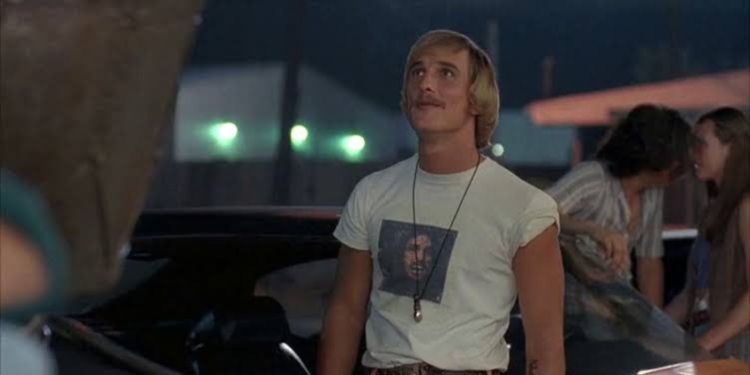 Matthew McConaughey losing his dad was a major tragedy during the movie's production. McConaughey had to leave to make arrangements for and attend the burial. During this time, Linklater shut down production to allow him to mourn and focus on the burial. McConaughey returned stronger and better, and for a young and growing actor, he still gave his all for the production. It's no surprise McConaughey remains one of the best actors in Hollywood.
9. Former Classmates Sued Richard Linklater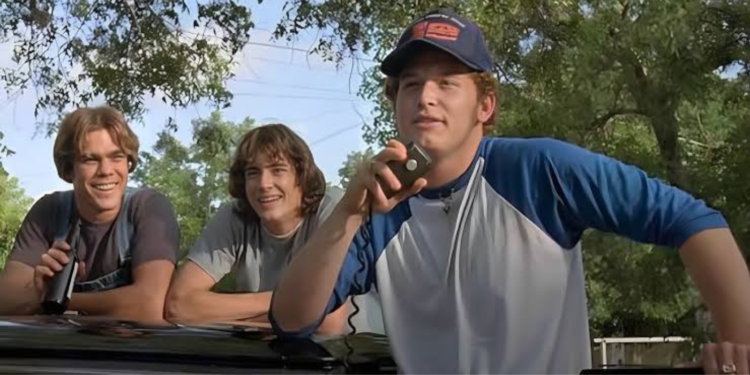 Dazed and Confused (1993) is generally regarded as Richard Linklater's autobiography. While it was unexpected, it was not entirely surprising he would get sued for making a movie about his High School experience. Three of Linklater's high school classmates sued him for using their surnames and likeness without permission. Bobby Wooderson, Richard Floyd, and Andy Slater sued the studio on October 7, 2004. While there's no denying a similarity in surnames, the lawsuit was eventually dismissed since its statute of limitations had expired. The case was also never settled out of court.
10. Dazed And Confused Producers Wanted To Use A Real Beer Brand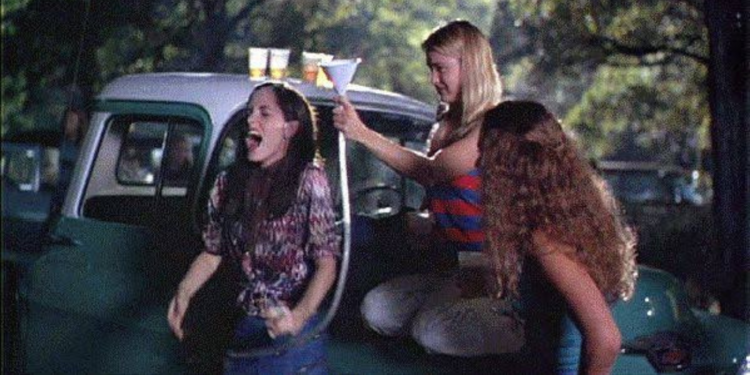 To properly depict the American senior High School life of the 70s, with all the partying, sex, and alcohol, the movie producers offered to use Lone Star Beer. However, the company's demands were unrealistic, so they used generic beer bottles and cans. Lone Star Beer demanded a small percentage of the movie's profit, as well as an exorbitant amount for their brand rights. After spending one-sixth of the budget on the soundtrack rights, the studio did not intend to increase Dazed and Confused budget for something insignificant as beer brand rights.