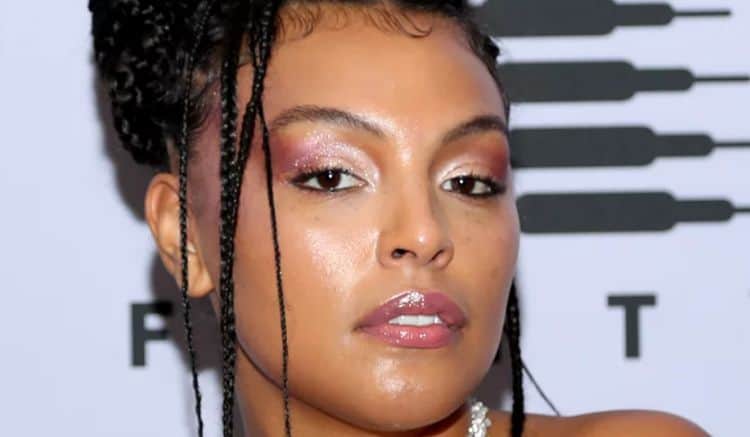 Since its inception, the modeling industry has held a very narrow standard of what it means to be beautiful. Although there have been a few outliers over the years, thin and white were the two main criteria that every model needed to have. However, Paloma Elsesser is hoping her presence in the industry will help shift modeling culture in a more diverse direction. The British-born plus-size model has been turning heads since she started modeling, and she's not finished yet. If she continues down the path she's on now, she could easily become one of the most well-known models of her generation. Continue reading to learn 10 things you didn't know about Paloma Elsesser.
1. She Has Some Acting Experience
Modeling has definitely been Paloma's main focus over the last few years, but she's also dipped her toe into the acting pool. In 2019, she was in the movie Uncut Gems which starred Adam Sandler. That is her only movie credit at the moment and she hasn't done any TV roles, so it'll be interesting to see if she decides to do more acting.
2. She Studied At The New School
Even though Paloma was born in England, she was raised in Los Angeles. After high school, she decided to move to New York City to study psychology at The New School. Her plan was to eventually become a practicing psychologist. However, it doesn't appear that she completed her program.
3. She Was Discovered On Instagram
In recent years, social media has proven to be much more than a place where people share pictures and videos. Platforms like Instagram and Twitter have led to amazing opportunities in real life for lots of people, and Paola Elsesser is one of them. Paloma told Allure, "Pat [McGrath] found me through social media. She wanted to connect with downtown girls 'doing things,' and we had a mutual friend. So thank you, Instagram!"
4. Oprah Is One Of Her Biggest Inspirations
Since Paloma is in the modeling industry, most people would probably assume that one of her biggest inspirations would be another model. However, that isn't the case. When asked about someone who has really inspired her, Paloma told Office Magazine that Oprah is at the top of the list. She said, "She has transcended all of the barriers set in front of her from relationship titles to acting. She does everything authentically, even in mainstream media."
5. She's Not Scared To Speak Her Mind
Paloma has been very mindful about using her platform to do more than just model. She has also been vocal about issues such as discrimination in the modeling industry and the overall lack of diversity. She is proud to be able to provide representation for other people who look like her.
6. She Loves To Travel
Paloma is the true definition of a woman of the world. She has gotten the opportunity to do more traveling than many people can even imagine. Some of the countries she's visited include Brazil, Spain, Japan, and Nigeria. There's no doubt she'll be adding even more places to the list in the years to come.
7. She Would Love To Get Into Clothing Design
Paloma doesn't have any fashion design experience at the moment, but it's something she would be interested in getting into one day. She would love to be able to design clothes for plus-size women. With her experience in the fashion industry, this is something she could really excel at.
8. She Likes To Read
Now that Paloma's career has really started to take off, she probably doesn't get much free time anymore. However, when she does get a few moments to spare, she loves to curl up with a good book and get lost in a story. Not only does she love to read, but one day she hopes to write a book of her own.
9. She's Really Big On Community
There are lots of people who like to think they can do everything on their own, but not Paloma. She really values the people she keeps around her. During an interview with Net-A-Porter, Paloma said, "I've never really struggled to make friends and I really value community – it shifts and changes. Your best friend can be your community; your family can be your community."
10. She's Struggled With Addiction
Things may be going well for Paloma now, but she has gone through her fair share of low moments. Nearly a decade ago, she was battling an addiction to drugs and alcohol. Although it wasn't an easy thing to overcome, she knew that she had to make some changes in her life once she hit rock bottom.