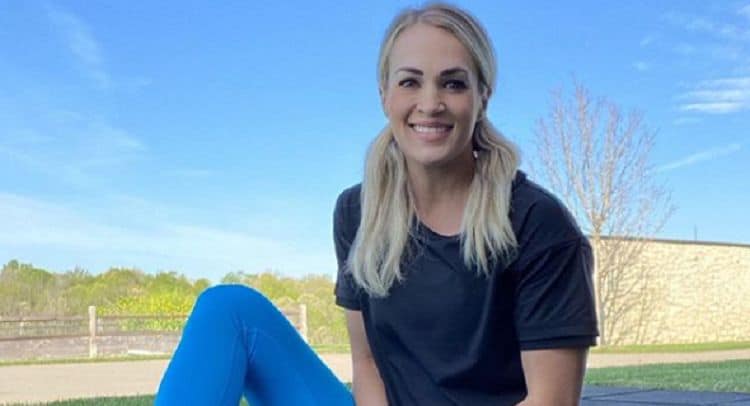 Initially you might think Carrie Underwood is one of the greatest acts to hit country music, and you'd be right. The kind of talent she brings to the business is undeniably powerful and has managed to allow her to amass the kind of following that many artists would pay good money to have. But there are things about her that do throw a few people off since she is very passionate about some aspects of her life that don't make sense to other people and she has condemned a couple of things that, to her and several others, don't make as much sense. Despite that she's a very popular and very talented singer that has done some acting here and there and has been seen as a very public figure in many regards. However she lives her life and whatever decisions she makes are hers and hers alone, just like anyone else.
Here are a few things you might not have known about her.
10. If you can recall she was the fourth winner on American Idol.
That win landed her the career she has now plus the use of a private jet for a year and a car. You could say that this is the real reason why she is where she is now but there's still a chance that she would have turned out famous had she not been on the show.
9. It was arranged for her to go to Nashville at the age of 14.
That time didn't pan out as she wasn't quite ready and despite having a contract in place the agency she was signing with underwent a great deal of change before anything could go through and the contract was null and void. It does seem as though it wasn't the right time, a sentiment she agreed with when asked about it.
8. She gave up on singing after high school.
Since nothing was really happening for her on the music scene she decided to give it up for a while and focus instead on getting into college and then making sure that she had what it took to get by in the world.
7. Carrie worked a few different jobs during her time in college.
A few of the jobs she had while in school involved working in a pizzeria, being a zookeeper, and working in a veterinary clinic. If you couldn't tell Carrie is a big animal lover and does believe if she couldn't be around animals the rest of her life it would be a huge tragedy.
6. At one point in 2017 she sustained injuries that kept her from making any public appearances.
She fell hard enough to break her wrist and had to have several stitches in her face, so you can imagine that she didn't want to be seen by anyone for a while. She didn't make any public appearances for the next couple of months following the injury.
5. Carrie has been vegan since she was 13.
She couldn't stomach the thought of eating any of the animals that she took care of and went completely vegan, something she's remained ever since. While those that are vegan are often criticized by others they tend to follow a very strict diet that doesn't allow anything that came from an animal.
4. She's voiced a character on Sesame Street.
It's not the first time she's lent her talents to TV but it was one of the more amusing moments in which she voiced a character on the beloved kids show. She's been a very noted celebrity throughout the years and has made a few appearances here and there.
3. Carrie is very outspoken about the treatment of animals that are farmed for food.
Like many vegans that want to stop the farming industry when it comes to livestock she has been quite outspoken about the treatment of said animals and the manner by which they're herded and kept in confined spaces.
2. She's become very influential person during her career.
Carries isn't the type of person that just lays back and allows fame and fortune to come to her. She's done whatever she can to continue and increase the veracity of her career and her name in show business and has been on a roll for many years. There's a reason why she earned the title of 'queen of country' for a while and it's not just because she's beautiful and has a great voice. She's a rather impressive woman that knows how to get what she wants.
1. Carrie released her own clothing line just a few years back.
Some celebrities get famous and then don't do much with their money except the things they want. Others like Carrie go into business and create products that people will buy either because the company is hers or because the products are worth the money, or both.
Whatever anyone thinks of her, Carrie Underwood is a very impressive woman.