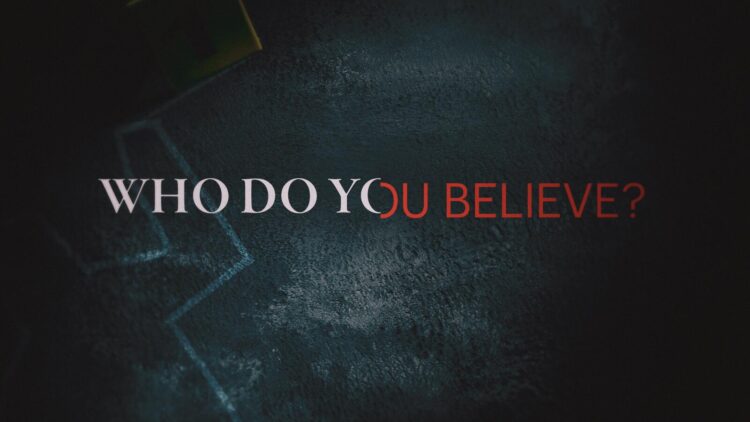 Over the last few years, the true crime genre has gained lots of traction. From movies and shows to podcasts, people can't seem to get enough of learning about crimes both new and old. Recently, Hulu and ABC have decided to get on the bandwagon with a new series called Who Do You Believe? Unlike most true crime content that focuses on the survivors' and victims perspectives, Who Do You Believe? takes the old 'two sides to a story' approach. The series features interviews from survivors and perpetrators and tasks viewers with deciding which side they want to believe. Keep reading to learn 10 things you didn't know about Who Do You Believe?
1. The Show Airs Weekly
These days, most of us have gotten used to shows releasing all episodes at once. Unfortunately, though, that isn't the case with Who Do You Believe? New episodes of the show air on Tuesdays at 10pm ET on ABC. Viewers can also stream the episodes on Hulu.
2. The Show Will Include Previously Unreleased Details
If you're really into true crime, there's a chance you may have heard of some of the cases featured on Who Do You Believe? However, you may still want to tune in because the series will feature details about the cases that haven't been shared before. Some of these details will likely sway your opinion on who to believe.
3. Viewers Don't Seem to Be Impressed with The Show
The concept of Who Do You Believe? might seem interesting on the surface, but it doesn't look like viewers feel the same way. As of now, many of the show's reviews have been negative. On IMDB, the show has just a 4.4 (out of 10) star rating with one person saying , "One of the most useless show I have watched. After an hour I thought they were going to give us the guilty party. I would rate it as a negative number if it was offered. There is no spoiler as we were given no answer."
4. The Show is Produced by Lime Pictures
You may have never heard of the production company Lime Pictures, but there's a very good chance you've heard of some of the shows it's produced. Some of the series on Lime Pictures' roster includes The Evermoor Chronicles and Hollyoaks. The company also has a decent list of unscripted shows.
5. You Can't Follow the Show on Social Media
If you're the kind of person who likes to follow your favorite shows on social media, you may be a little disappointed to find out that Who Do You Believe? doesn't have any official social media profiles. Unfortunately, it also doesn't look like the show has an official hashtag on social media.
6. The Future of the Series is Unknown
Waiting to find out if a show has been renewed can be a very stressful process. As of now, Who Do You Believe? has not been renewed for a second season. Since the show is still fairly new, there's no need to be alarmed just yet. However, the odds aren't looking to good based on the fact that viewers don't seem to be enjoying it so far.
7. The Series Includes Actual Photographs and Footage
All of the true crime lovers out there know that there's nothing better than evidence and that's exactly what Who Do You Believe? has to offer. Viewers will get a chance to see real photographs and footage pertaining to the case. The series also includes reenactments.
8. There Will Be 11 Episodes in Season 1
Is it just me or does it seem like seasons of shows are getting shorter and shorter? That being said, season one of Who Do You Believe? is somewhere in the middle with 11 episodes. If the show does end up getting renewed, it'll be interesting to see if they opt for longer seasos in the future.
9. Viewers Are Left to Draw Their Own Conclusions
For the most part, it's not hard to draw a conclusion when listening to any kind of true crime story. It typically goes without saying that the person who committed the crime is the 'bad guy'. However, after hearing both sides, viewers will be left to make their own decision on who they believe.
10. The Show Covers A Variety of Cases
No matter what kind of true crime stories you enjoy most, Who Do You Believe? will have a little something to offer you. The series will feature all kinds of cases. While some of them were fairly high-profile, others were much lesser known to those outside of the immediate area.