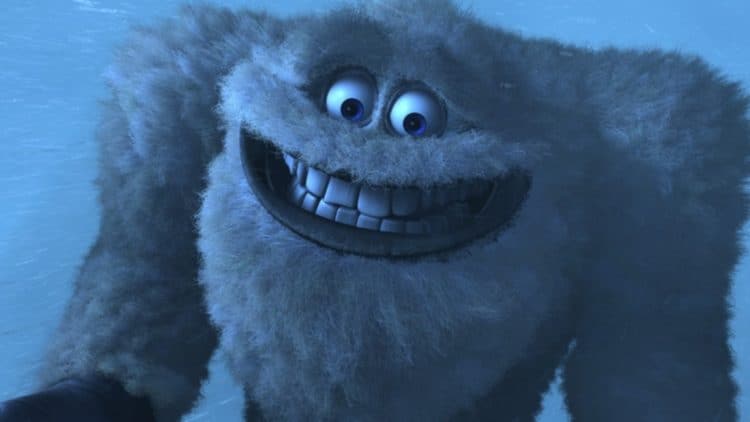 It's hard to imagine the humble beginnings of the Walt Disney Company today. Walt Disney moved to Hollywood, California in August of 1923 with only drawing materials and $40 dollars in his pocket. His brother, Roy Disney, was already living there and had $250 dollars in his name. Together on October 16, 1923 the brothers would secure a contract with M. J. Winkler to create and produce the Alice Comedies in a garage. They had no staff so Walt would animate and Roy would work the camera. They had to get most shots right in the first take because they had so little film. This would mark the beginning of The Walt Disney Company. As we known, Roy and Walt's gamble paid off big time. Disney is now a powerhouse company not only in the film and television realms but also theme parks, cruise lines, and so much more. The Walt Disney Company has a fascinating history. Disney + has many informative programs that both tell these stories and entertain both the young and young at heart. Here are 10 things to watch on Disney + to make you want to wish upon a star.
The Imagineering Story
This six part series by the Academy Award-nominated filmmaker Leslie Iwerks tells the story of the Disney Imagineers and their quests to build top notch Disney parks. When Walt had the idea for the original park, Disneyland, most people thought it was an awful idea and not a sound business move. His brother Roy agreed with the critics. Disneyland opened on July 17, 1955 to horrible reviews. Problems abounded such as unopened attractions, non-function drinking fountains, and a flooded Mark Twain boat. But as we know, these problems were all eventually ironed out. Today there are 12 Disney parks around the world. In 2018 alone they generated 20.29 billion dollars in revenue.
Frank and Ollie
This sweet documentary tells the story of celebrated animators Frank Thomas and Ollie Johnston. These two, along with the "nine old men", helped Walt create his signature animation style. They were also inseparable, lifelong friends. They even lived next-door to each other. Their works include such Disney classic as Bambi and Lady and the Tramp.
The Boys: The Sherman Brothers Story
Have you ever got "It's a Small World (After All)" or "Supercalifragilisticexpialidocious" stuck in your head? If so, you have Richard M. and Robert B. Sherman to thank. This pair of brothers were contracted song writers for the Disney studio and reported to Walt Disney directly. Although they worked together professionally, socially they could not stand each other and did not get along. Their works include such Disney classic as Mary Poppins and The Jungle Book. This documentary was made by cousins Greggory V. Sherman and Jeff Sherman, who grew up not knowing each other, in order to bring about some family peace and reconciliation.
Waking Sleeping Beauty
The great Disney Animation Studios went through a bit of a rough patch during the 1980s. This slump had many questioning if it was worth staying in the animation game at all. Thankfully Roy E Disney intervened. Under his leadership along with Michael Eisner, Frank Wells, and Jeffery Katzenberg, Disney Animation Studios persevered and underwent a renaissance. The nine old men and young animators such as Tim Burton work together to produce modern classics such as The Little Mermaid, Beauty and the Beast, and The Lion King. This would cement Disney's place as a force in the modern animation world.
Prop Culture
Avid prop collector Dan Lanigan takes us on a journey to find and reunite actors, designers, and crew members with props from popular Disney films such as Honey I Shrunk the Kids. Along the way, we learn about the process of building props and costumes and how this helps actors find their characters. It is a delightful show that tells the story of the important but sometimes overlooked world of props.
Behind the Attraction
This ten part series produced by Dwayne Johnson, Dany Garcia and Brian Volk-Weiss tells the stories behind popular attractions at the Disney Park. You can learn about how designer Harper Goff and horticulturist Bill Evans got water, trees, and mechanical animals together to build the Jungle Cruise in time for Disneyland's opening day in 1955. Or you can learn the secrets of the Disney Hotels. All shall be revealed watching this series.
Howard
Howard Ashman was an American playwright, lyricist and stage director most widely known for his work on Disney animated films. His works at Disney included the lyrics for the songs in The Little Mermaid, Beauty and the Beast and Aladdin. Ashman passed away from complications from AIDs at the age of 40 in 1991. This documentary film tells the story of his life.
The Pixar Story
Including The Pixar Story on this list is bending the rules slightly. This is currently available to stream on Netflix but will make the jump to Disney + on November 19, 2021. It definitely is a must see for any Disney historian. As one might expect from the title, it tells the story of the Pixar Company from its humble beginnings in commercials to its success with The Toy Story movies. This documentary also directed by Academy Award-nominated filmmaker Leslie Iwerks (The Imagineering Story) additionally profiles John Lasseter, Ed Catmull and Steve Jobs.
The Reluctant Dragon
This 1941 film is essentially a tour of the then new animation studios in Burbank. Radio comedian Robert Benchley comes to the studio to pitch an idea about a children's book. Along the way he encounters and stumbles upon the inner workings of the studio. He even gets to meet with Walt himself and is in for a big surprise.
The Story of the Animated Drawing
This is an episode of Disneyland's television program which first aired in 1955. Walt tells the history of animation from pre-historic days to the 19th century. He goes on to explain his contributions to animation such as Steamboat Willie and Snow White and the Seven Dwarfs. It's a Disney classic from the mouth of the man behind it all himself.
Tell us what's wrong with this post? How could we improve it? :)
Let us improve this post!