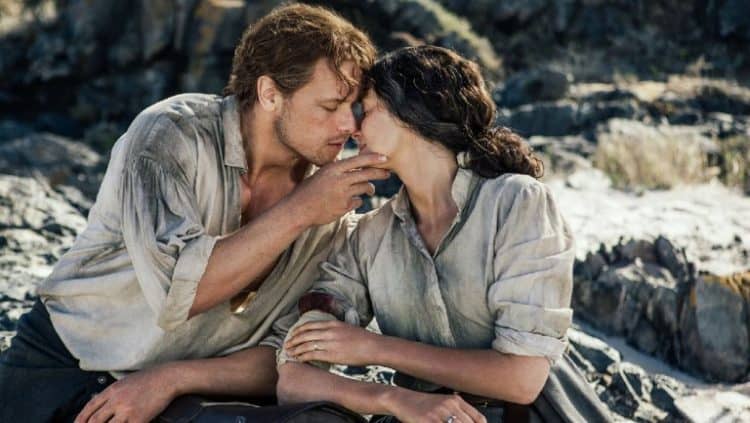 Outlander is an interesting show that many fans have come to love. Season three was a little more emotionally intense than the previous two seasons, as you can see by five of its most powerful moments that are listed below. If you're not familiar with the show, you really are missing out on something that's very well-crafted. However, it might be a good idea to go back and watch the previous two seasons in order to get a better idea of exactly what's going on. That way, when you sit down to watch season three, you can allow all of the strife and emotion to hit you with full force. If you're just mildly interested in seeing a few clips, go ahead and click on the links below.
1. The Reunion
This clip is all about the reunion between Claire and Jamie. As you probably already know, reunions are sometimes joyous and at other times, they can be exceptionally uncomfortable. More often than not, there's a little bit of both involved. People usually feel a certain amount of apprehension even when they're having a joyous reunion because if it's someone that you haven't been around in a while, you're always wondering what that person is like and how they have changed over the years. If you've had disagreements in the past, that discomfort can be ratcheted up a dozen times over. This particular clip shows a myriad of feelings, not to mention the way people react when they're experiencing those emotions.
2. Jealousy
If you think that people get jealous of each other for no good reason, you're exactly right. Sometimes they're jealous when they have every reason to be, too. The truth is, it's only human nature to be jealous of others. Even the most altruistic individuals who try to live their lives as good-hearted people have moments of jealousy. Unfortunately, it's something that can't always be helped. There are times when it pops up so quickly that you have intense feelings of jealousy before you even realize what's going on. In this clip, one wife is jealous of the other and things are just starting to get heated up.
3. A New Beginning
Here you have Jamie and Claire once again, this time as they washed ashore in a brand new, unfamiliar land. The scene is powerful because it has so much raw emotion in it. Imagine if you were the one in this situation. Think about what it would feel like to have virtually every opportunity you could imagine in front of you because it's a clean slate. There are no limitations. At the same time, nothing is certain. You're in an unfamiliar area and you don't know anyone except for the person that's right beside you. That's a very big challenge to deal with and it's one that will either bring you closer or tear you apart.
4. Sometimes You Have to Bargain
There's no doubt that things are tough for the people that are in this series. Their characters are put through so many different things that would break people who consider themselves to be quite strong. There are times when everyone needs help and every once in awhile, it's necessary to strike some type of a bargain with another person in order to get something that both people want. That's what you see here in this clip, as two of the characters are discussing how difficult things can be and striking just such a bargain. The problem with bargains is, you never know exactly what the repercussions will be until it's too late.
5. Providing Reassurance
This clip is sort of heartbreaking in its own way. Claire is having some serious doubts about her relationship with Jamie. Understandably, she's scared of all the challenges that are ahead of them and she doesn't really know what to make of a lot of it. While that's enough to break your heart, it's also sweet as Jamie calmly reassures her that everything is okay and that they will always face everything together, no matter what.