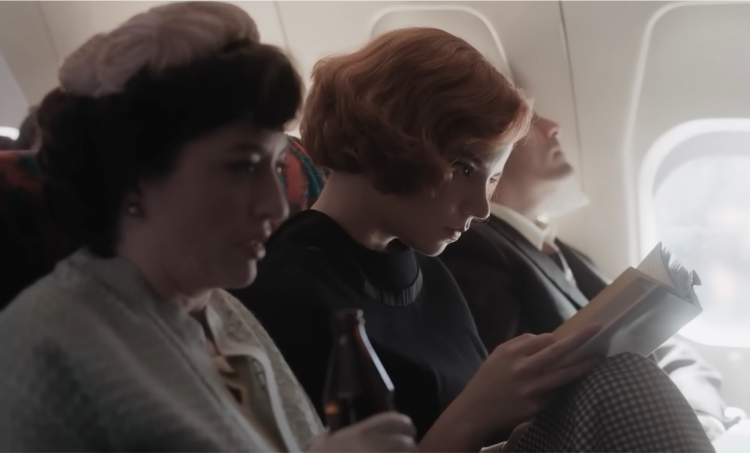 Episode 2 of The Queen's Gambit saw Beth Harmon winning her first tournament, after which, her mother would encourage her to join more. Episode 3 "Doubled Pawns" will see Beth's status grow as she competes more. By the end of the episode, Beth will go head to head with the national champion. We have a recap of The Queen's Gambit Episode 3 which will explore Beth's meteoric rise as she participates in more tournaments. We will also follow Beth's path to fame as she gets interviewed by a magazine. However, what's a good underdog story with a few bumps road?
The Cincinnati Tournament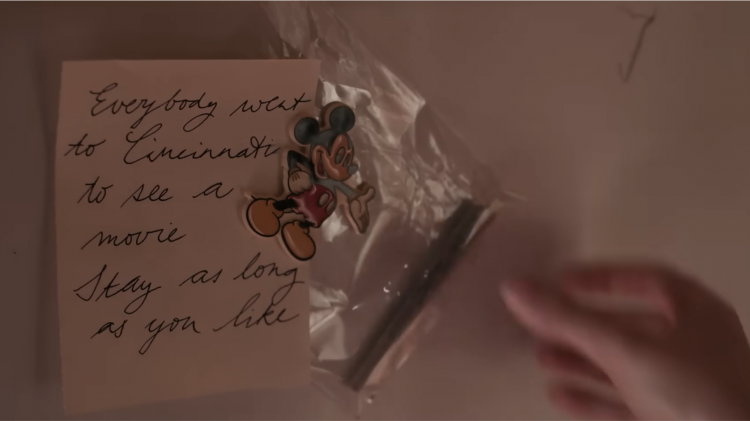 After Beth's win in Episode 2, Alma helped Beth find another tournament. This time, the cash price was $500. However, Beth was reluctant at first because she feared she will have to miss school. Alma instead told her not to worry about it and that she would have it covered by lying to the principal that Beth was sick. With this newfound courage, she promised Alma that she would win the tournament.
In the tournament, she met U.S. champion Benny Watts even though he wasn't participating. He wished Beth good luck and she then went on to play her first game. Her opponent in the game, however, recognized Beth and knew who she was, and accepted his fate even before the game began. As the tournament progressed, Beth breezed through and defeated a lot of opponents. Eventually, she won the Cincinnati tournament. As a commission, she gave her mother 15% of the prize money.
Alma enjoyed Beth's success and led her to more tournaments like one in Pittsburgh where she easily dominated the ranks. Of course, to be able to take Beth to such places, she would often lie to the school about her daughter's health. Beth then decided to take Russian classes at night so that he would be able to communicate with Soviet champions like Borgov.
Fame is a Delicate Game
Sometime later, Beth was interviewed by Life magazine. The reporter, however, seemed to be more focused on the irrelevant things than her chess prowess, such as her gender, instead of her chess background and knowledge. Beth talked about how she was tutored by a janitor in her former orphanage. She also talked about her style of playing the Sicilian Defense. However, those did not interest the reporter one bit, as the reported instead chose to ask dumb metaphorical questions about how the king and the queen could be seen as parental figures. This annoyed Beth who proclaimed that those were just pieces with no actual value outside of the chessboard. When the reporter asking encroaching questions related to Beth's childhood, Alma drove the reporter away.
When the magazine was published, Beth was annoyed that not much of anything she said about chess went to the paper. Instead, it focused on her gender. However, Alma consoled her, saying that her gender made way to her fame. She was easily noticed in the world of chess because she was a girl – something new.
The Las Vegas Tournament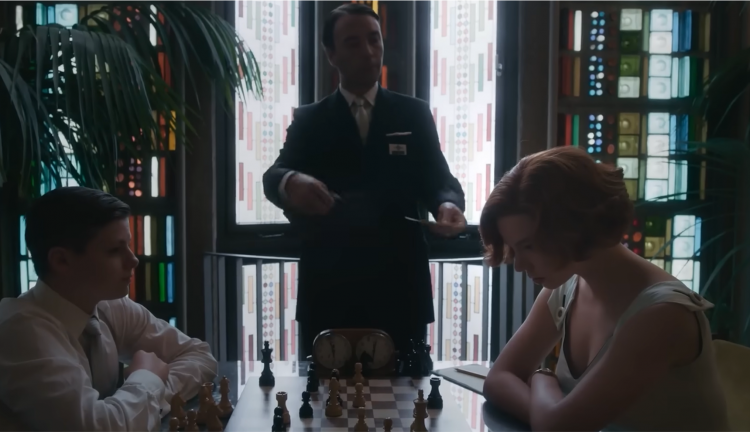 Three years later, in 1966, the now grown-up Beth went to Las Vegas for the U.S. championship. There, she met Townes as a journalist, but their reunion does not go as smoothly as anticipated. Beth then chose refocus on the tournament she was attending where the current national champion, Benny Watts, won almost all of his matches, except for one draw. Before their match, Benny revealed to Beth one crucial flaw that she had in one of her games. He told her that she was lucky that her opponent did not capitalize on that. This intimidated Beth as he also said that he only studied that by looking at the moves list. Before the game started, Beth took on her pills to calm herself.
Despite everything, Beth lost the game, marking her first-ever loss since she left the orphanage. However, in the scoreboards, due to that one draw Benny had beforehand, Benny and Beth were declared as co-champions, with both of them receiving a share of the prize money. The frustrated Beth vented to Alma about how her aggressive play went to favor Benny. Alma tried to comfort her but she pushed her off, claiming that she did not know the feeling of losing.
Episode 3 – and our recap – of The Queen's Gambit ends here, as the series teases higher stakes for Beth, her pursuit of glory and her relationship with her mother, setting up an emotional punch as the drama unfolds.
Tell us what's wrong with this post? How could we improve it? :)
Let us improve this post!