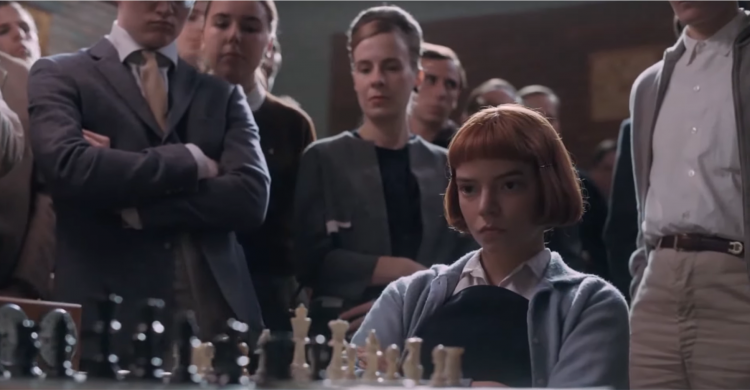 "Exchanges" is the second episode of the acclaimed series The Queen's Gambit. After the first episode welcomes us into Beth Harmon's world, this episode offers a deeper exploration of her early years as Beth gets adopted after a long time stay in the orphanage. In her new house and new school, she struggles with the initial phases of coping and readjustment, but she eventually manages to reconnect with her passion for chess. With this revival, she took part in her first-ever tournament. The second episode picks up the story threads offered in the pilot and runs with it, setting up complex relationships and new dynamics for Anya Taylor-Joy's Beth Harmon. Here's a recap of The Queen's Gambit thrilling Episode 2.
A New World Away From The Orphanage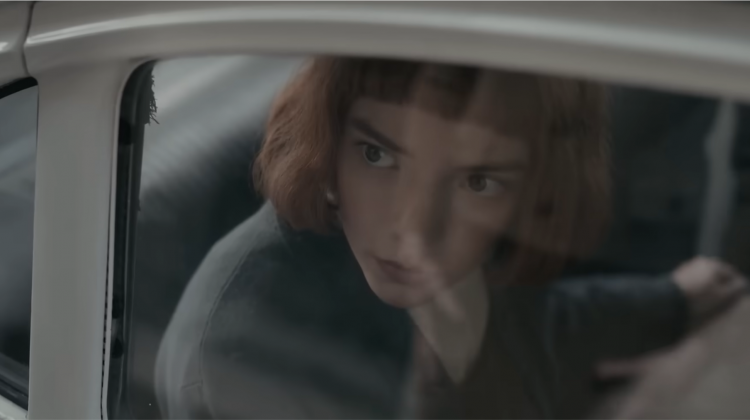 The ending of the last episode saw Beth being caught in the act of stealing the orphanage's supply of green tranquilizer pills. As a punishment, she was barred from going to the chess club at school; as a result, she could only learn about the game from her book. After explaining what happened to Mr. Shaibel, she, unfortunately, did not receive a good reply.
A few years later, Beth and Jolene were the oldest in the orphanage. Beth, who was then fifteen years old, was adopted by a married. She was told to pack her things, and while doing so, she found out that her book was missing and initially thought Jolene stole it. However, she could not find solid evidence of Jolene stealing her book, and seeing her friend sad due to not getting adopted, she just shrugged those accusations off.
New Home, New Life
Beth Harmon was adopted by Alma and Allston Wheatley. Even though Beth was happy that she was finally adopted, she was sad because she wouldn't be able to see Mr. Shaibel again. Beth was overjoyed with how spacious her room was. However, downstairs, she saw that the couple was having arguments. Sadly, things only seemed to get worse form there. On her first day of public school, she was picked on by a fellow student because she answered a math question correctly. During lunch, she sat alone, until someone sat near her. She asked the new person if there was a chess club at the school, and the latter responded that there wasn't any and that usually, the clubs in the school were social clubs and needed invitations to join.
When Beth returned home, she saw Alma welcoming Allston. However, the latter still had a prickly attitude and criticized Beth's single outfit. This prompted his wife to shop for Beth's new clothes. In the store, Beth found some chess sets and asks her new mom to buy her one, but her mom told her that they did not have enough money and that she should save from her allowance to be able to buy one.
Beth's First Tournament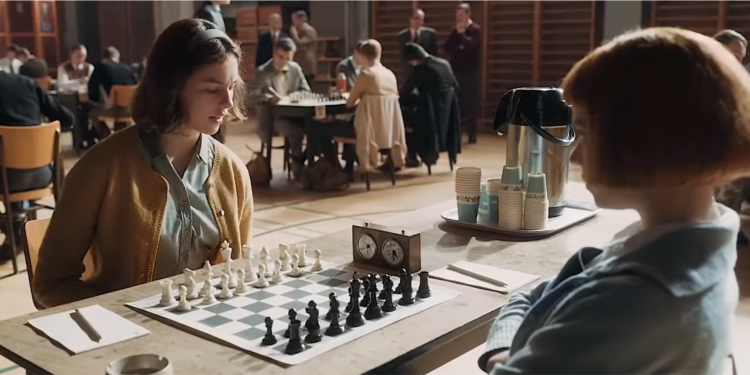 One day, Alma asked Beth to buy her some cigarettes. While in the store, she found a chess magazine, which she promptly stole. Back at home, Alma complained about their financial problems and that they had to reduce Beth's allowance. In the magazine, she fount out about a chess tournament where there was a prize of $100. However, there was an entry fee of $5, so she asked her mom for five dollars, but was told that it could not be provided.
Beth resorted to asking Mr. Shaibel for the money and promised her to pay double if she won the tournament. She wrote the request in a letter, and on the day that she would send the letter, Alma asked her to buy some pills for her, to her surprise, were the same green pills she had in the orphanage. So she took some for herself as well, and took some at night, making her see her chessboard hallucinations in the ceiling again.
In the competition, the organizers were surprised to see a girl but they eventually let Beth play after some insistence; however, she has put in the beginner's league. She did not buy it and placed herself in the open tournament. She began to defeat opponent by opponent and was now facing the champion – Harry Beltik, who she also beat because he was too confident and wasted a lot of time.
Beth won the prize money. With the money, she bought a chess set for herself and new clothes. Alma was also very happy about this as well and encouraged her to join more tournaments.
Our Episode 2 recap of The Queen's gambit, took deliberate efforts to avoid plot points while revisiting some of the episodes' most vial moments.