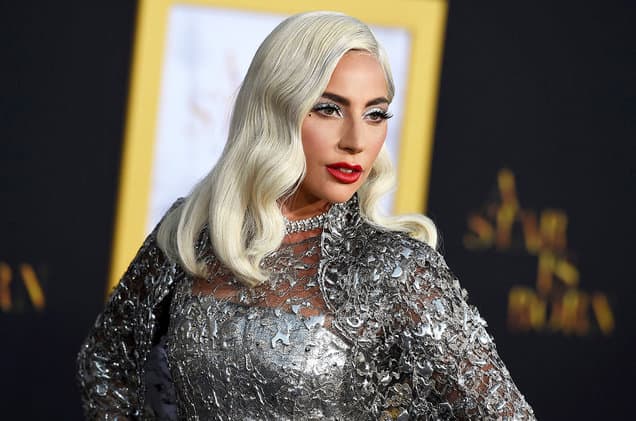 Life is not always clear. Even when we think we have it all figured out, some things come along and throw us off balance. At that point when we are not really our best selves, we may need a little push. The difference between those who eventually 'make it' (a very relative term because making it means different things to different people) and those who stay stuck is that the former try one more time, and one time again after that. If you're in that sunken place; lost, perhaps confused with no sense of direction, these Netflix documentaries will be a mood-changer:
10. 'Travis Scott: Look Mom I Can Fly'
Travis Scott: Look Mom I Can Fly is an account of the rapper's journey to fame. Directed by White Trash Tyler, the documentary goes into the little details of Scott's life that have led to his success, up until the release of Astroworld, his third studio album. Through it, the audience gets access to live concerts, times he spent in the studio, and the various people he collaborated with on his album. Also featured in the documentary are Kylie Jenner, who is also a co-producer, their daughter Stormi Webster, and rapper Kanye West.
9. 'Quincy'
Quincy Jones's career is proof that hard work does pay. At the age of 89, the music producer has seen it all. His catalog includes more than 2900 records, 300 albums, and 51 scores for film and television. Quincy Jones has one of the most Grammy nominations (79) out of which he has won 27. Quincy, his self-titled documentary was released in September of 2018, and co-directed by his daughter, Rashida Jones.
8. 'Naomi Osaka'
At 24, Naomi Osaka has achieved what most tennis players her age can only dream of. In 2020, Sports Illustrated named her the Sportsperson of the Year, and she's been featured twice on Time's list of the most influential people in the world. Naomi Osaka, her self-titled documentary was released in July of 2021. The three-part series takes us into the life of Naomi as a solo act. It's told in the purest, most vulnerable, unfiltered way, and is a result of two years of tracing the sports star's journey.
7. 'Miss Americana'
When she won her Grammy Award, Taylor Swift insisted in her speech that no one but her had the right to take credit for her success. True to her words, the documentary Miss Americana, directed by Lana Wilson, takes Taylor's fans through many years of her life. In it, Taylor comes to her own in the music industry, using her voice in the most authentic way possible. Miss Americana begins at Taylor's Reputation Stadium Tour, all the way until the release of her seventh studio album, Lover.
6. 'Inside Bill's Brain: Decoding Bill Gates'
If you have ever wondered what goes on in the mind of one of the richest people in the world, you're in luck. Inside Bill's Brain: Decoding Bill Gates is a three-part docuseries that was released in 2019. Directed by Davis Guggenheim, the documentary gives us a peek into Gates' childhood, his passion for improving hygiene in developing countries, Gates' role in the advancement of polio vaccination in Nigeria, and his interest in climate change. His pre-divorce life with ex-wife Melinda French Gates comes to play, and so does his friendship with fellow billionaire, Warren Buffett.
5. 'The Last Dance'
Produced by ESPN films, The Last Dance is the story of basketball legend Michael Jordan, as told by himself, his coaches, teammates, and some of his rivals in the game. It takes us deep into Jordan's work ethic, his desire to be different, the championships he won, and what it was like when all eyes weren't on him. Many of his teammates speak fondly of Jordan. Through the documentary, subjects like gambling, the birth of the most famous shoe brand in the world, Jordan's love-hate relationship with fame, and retirement come up.
4. 'Gaga: Five Foot Two'
What's it like to be Lady Gaga for a year? None of us would know except Gaga herself. But, with Gaga: Five Foot Two, released in September of 2017, the singer's fans get to watch her making her fifth studio album, Joanne. Not only does she let us in on her Superbowl Halftime Show preparations, but Gaga's interaction with her fans and entourage, and health struggles also come to light. Also featured in the documentary alongside Gaga's family are musicians Tony Bennett, Brian Newman, and Florence Welch.
3. 'Jeen-Yuhs: A Kanye Trilogy'
Released this year, Jeen-Yuhs: A Kanye Trilogy is a documentary about the life of rapper Kanye West that has been in the works for the last twenty years. Shot by Kanye's friend Coodie, who met him when he was a seventeen-year-old rapper starting out in the industry, we learn that Kanye's own grit and willingness to bet on himself finally landed him the attention of Roc Nation. Kanye was always meant to be a star. His mother, Donda, was his biggest cheerleader. Throughout the documentary, there are tons of lessons we can all borrow from Kanye's story.
2. 'Becoming'
Directed by Nadia Hallgren, Becoming was released on May 6th,2020, following the release of former First Lady Michelle Obama's memoir that bears the same title. It follows Mrs. Obama's 34-city book tour and includes a stop at her childhood home in Chicago. Through it, we learn of Michelle Obama's down-to-earth nature, her love for music, and her amazing staff, some of who have worked with her for more than a decade. The 89-minute documentary managed four Emmy nominations following its release, including two for Hallgren.
1. 'Homecoming'
In 2018, Beyoncè delivered a one-of-a-kind performance at Coachella, now popularly known as Beychella. The singer, who's time and again shown a business-savvy side released Homecoming, a film based on her performance in April of 2019. Written and produced by Beyoncè herself, Homecoming is part of a reported $60 million deal between Beyoncè and the streamer. It's no secret that she has a stellar work ethic, and the making of Beychella shows just that. Watching her go through the motions, and acknowledging the hard work of her team is nothing short of inspirational.
Tell us what's wrong with this post? How could we improve it? :)
Let us improve this post!