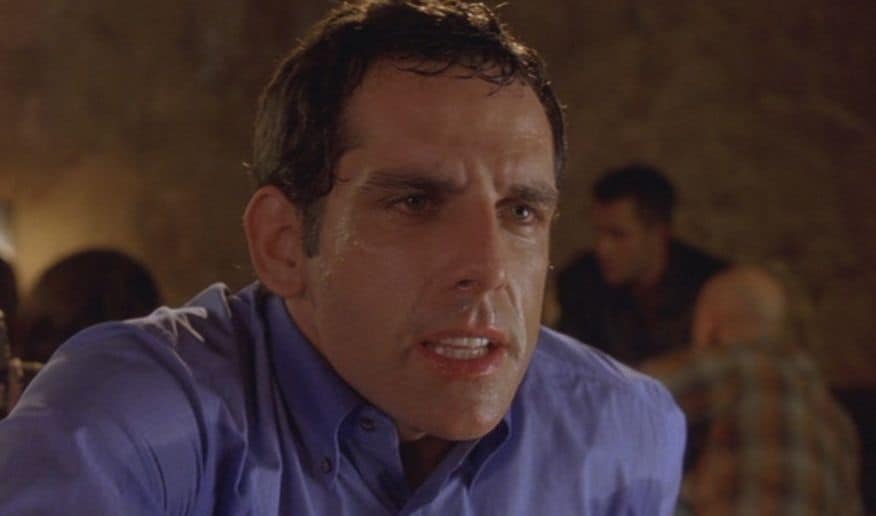 I can assure that this was not a fun list to come up with. I have to admit I did a lot while coming up with these scenes. At first I nearly threw up, then I kind of laughed at some of it. Then I nearly threw up again because I realized that I just laughed at some of it. But one must admit that some of the most powerful scenes in movies come from scenes that take place in a restaurant. Whether it's humor or vulgarity (in this case it's a little bit of both) the audience is drawn in by the sheer amazement of how absurd the movie can get in these moments.
While all types of scenes take place in restaurants I decided on ones that involved food specifically. Here are some of the nastiest restaurant food scenes in movies
Irritable Bowel Syndrome – Along Came Polly
Remember the scene in the Indian Restaurant?
Don't Mess with People who Handle your Food – Waiting
Yikes. The funny thing is, I seriously don't doubt that this actually happens.l
Lamb Fries – Funny Farm
This might be one of my favorite restaurant scenes ever. "You gotta clip em up real high."
Nasty French Toast in Road Trip
Remember that this was Horatio Sanz? Again, a scene that I highly don't doubt actually happens in real life.
Projectile Vomiting in Meaning of Life
I've got no words for this vulgarity. Nasty.
Hot Pepper Scene in Dumb and Dumber
"Why don't you eat up and we'll tell ya?"
Eating Live Octopus – Oldboy
This may be behind the scenes but this is absolutely insane.
Forced Cannibalism – The cook, the thief, his wife and her lover
I almost put the Hannibal scene in this but that wasn't in a restaurant, this was.
Spaceballs Alien Scene
What's coolest about this scene is that this is the actual guy who was in Alien.
Pulp Fiction Robbery
https://www.youtube.com/watch?v=2ru7DjKD1S4
OK this isn't a food scene but it's definitely the best restaurant scene in cinematic history.