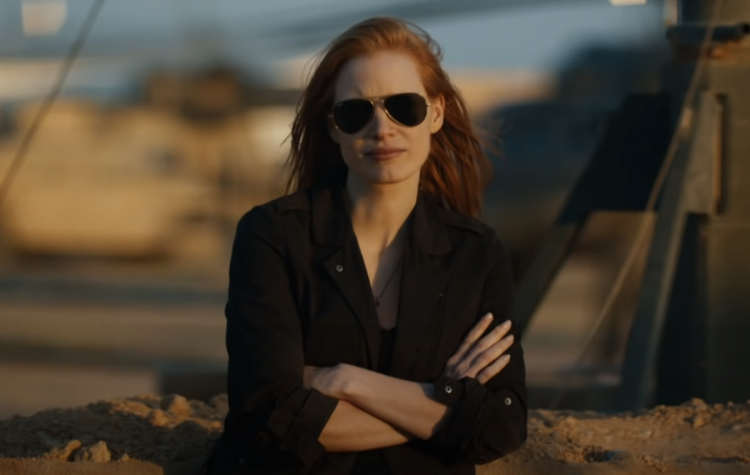 Credit: Screenshot of Zero Dark Thirty via YouTube
In 2012, the world witnessed one of the most dramatic and suspenseful cinematic events in history. Zero Dark Thirty was released, telling the story of the decade-long manhunt for Osama bin Laden. The film was praised by critics and audiences alike for its realistic and gripping portrayal of the events leading up to bin Laden's death. In a review of the film by the San Diego Reader, the movie was praised for its fictional depiction of the events: "When it comes to establishing and maintaining tension, there wasn't a better American genre picture released this year. Refrain from viewing it as a historical record; you won't leave disappointed."
In 2022, Zero Dark Thirty will celebrate its 10th anniversary. To commemorate this event, we are urging all moviegoers to rewatch this masterpiece. Here are some of the reasons you should watch Zero Dark Thirty on its 10th anniversary in 2022.
It's a historically relevant film
Zero Dark Thirty is not only a great movie, but it's also an important historical document. The film offers a rare glimpse into the inner workings of the CIA and the hunt for bin Laden. It's essential viewing for anyone interested in recent history. In addition, the movie is able to capture the magnitude of the events it portrays accurately.
The acting is outstanding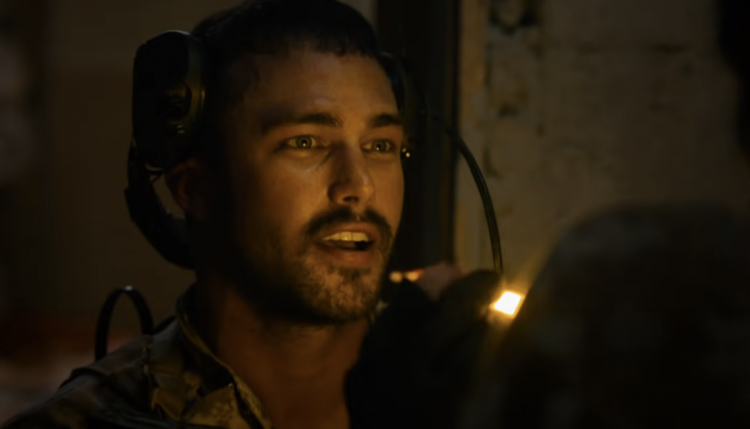 Credit: Screenshot of Zero Dark Thirty via YouTube
The cast of Zero Dark Thirty is top-notch, including Jessica Chastain, Joel Edgerton, and Kyle Chandler. The performances are so believable that it's easy to forget you're watching a movie. The characters feel real, and the emotions they experience are palpable.
Jessica Chastain gave an award-worthy performance
Jessica Chastain's performance as Maya, the lead character in Zero Dark Thirty, is one of the best of her career. She disappears into the role and completely immerses herself in the world of the CIA. Her portrayal of Maya is both convincing and sympathetic. Reel Talk Online highlighted the actress' performance in the film, writing: "… it is Chastain's performance, as restrained as it is powerful, that may just be the cherry atop this massive and meticulous film."
While she was nominated for an Oscars in the movie, she won't win a Best Actress award for a few more years (she snagged the trophy for her role as Tammy Faye Bakker in the movie The Eyes of Tammy Faye). A fun fact about Chastain's work in the movie is that she almost couldn't take the role due to scheduling conflicts. In an interview she did with The Hollywood Reporter, Chastain said: "I was signed to do another movie. I was contractually obligated to do something else that I was really wanting to do, and I was excited to do [the 2013 thriller Oblivion, starring Cruise]. But when this came my way, I realized I had to do this. And the person who made it possible for me to do this movie is Tom Cruise. Someone contacted him from my agency and said, 'Listen, she wants to work with you. And she would love to, but there is this other film, and it's so important.' And he said, 'OK, we're going to let you out of your contract.' "
The suspense is nerve-wracking
Zero Dark Thirty will keep you on the edge of your seat from the opening scene to the final credits. The movie is expertly paced and edited, building tension until it reaches a fever pitch. You'll be biting your nails the whole time. The movie's ability to keep audiences on their toes is a testament to its greatness.
It's packed with action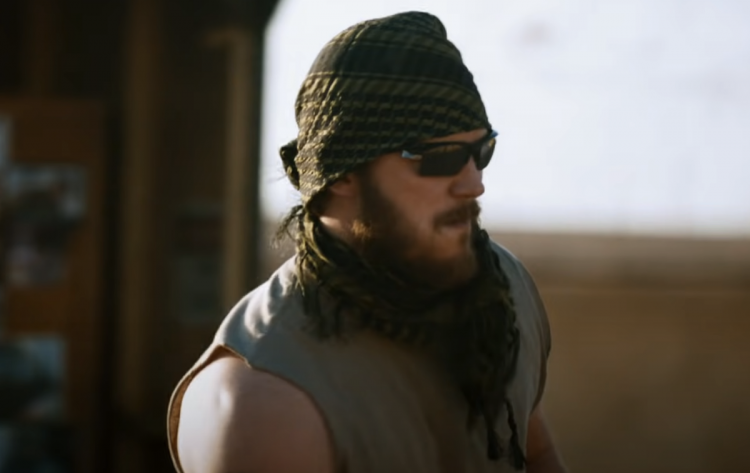 Credit: Screenshot of Zero Dark Thirty via YouTube
In addition to being suspenseful, Zero Dark Thirty is also action-packed. The movie features some of the most intense sequences ever put to film. This one is for you if you're a fan of edge-of-your-seat action movies.
Kathryn Bigelow directs it
Kathryn Bigelow is one of the most talented directors working today. She has a unique ability to create immersive and realistic worlds on film. Her previous credits include The Hurt Locker and Point Break. With Zero Dark Thirty, she has created a modern classic. Her approach to filmmaking is shown in the movie's attention to detail. The film is a testament to her abilities as a director. In an interview with The Scotsman, Bigelow detailed her motivation for why she pursued the movie, saying: "For me, it was interesting to give the audience a glimpse inside the intelligence community and inside an operation that was so incredibly complex and successful but against impossible odds," says Bigelow. "The public knows very little about what the unsung heroes in the intelligence community go through, which is as it has to be, but here you get a rare opportunity to have a first-hand look at the men and women at the heart of one of the most covert operations in our history."
It's controversial
Perhaps one compelling reason to watch Zero Dark Thirty on its 10th anniversary is the controversy surrounding the movie's making. The film was accused of condoning torture, and there was significant backlash from both the left and the right. However, the movie is a complex portrait of the hunt for bin Laden. It doesn't condone or condemn any particular actions. Instead, it shows the lengths necessary to catch America's most wanted man. The film's nuanced approach to a complex subject is one of its many strengths. Bigelow defended her inclusion of these controversial aspects in her movie, saying: "As a human being, I wanted to cover my eyes, but as a filmmaker, I felt a responsibility to document and bear witness. I think, in a way, it's a compliment to the film to stimulate such a vital conversation. It's only disappointing when the film is mischaracterized."
It's a timeless film
Zero Dark Thirty is a timeless film despite being set in a specific time and place. The themes it explores – such as the nature of violence, the cost of war, and the lengths we'll go to for vengeance – are relevant today as they were in 2012. As a result, the movie will continue to resonate with audiences for years to come.