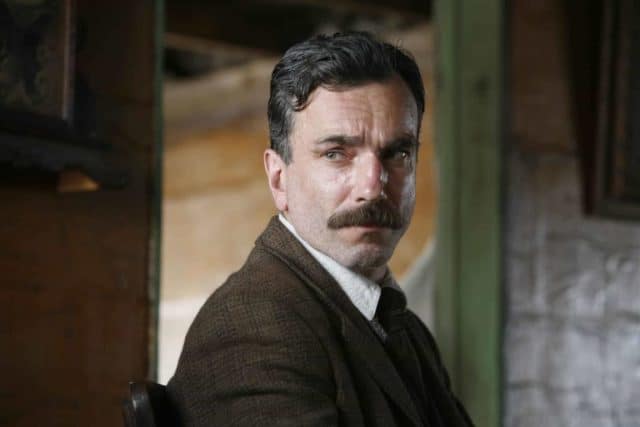 There's not a lot that Daniel Day-Lewis has done that has ever been considered that horrible, at least not when it comes to his acting. In Phantom Thread he'll be playing the part of a fashion designer named Reynolds Woodcock, a man who, along with his sister, is in charge of designing fashionable attire for the most famous people in the world and is a renowned designer and businessman. His life is filled with women that come and go as he retains his bachelor status and his spot at the top of the world's fashion elite. Eventually however he meets a young, strong-willed woman that eventually catches his eye and turns his world upside down as they soon become lovers.
It's already looking like it might be another masterpiece for Day-Lewis.
5. This will be Daniel Day-Lewis' final performance on film.
He announced back in June that this film will be his last and then he will retire. Many actors have decided upon retirement in the past only to come back either because they needed it or they couldn't stay away. Daniel might very well be serious on this point however since he's gone a good length of time between his roles in the past, and could very well be ready to just sit back and relax.
4. Filming started in the spring of this year.
The release date will be this coming December, which is coming up quickly. Obviously the filming and principal photography didn't take too long. It's easy to imagine since Day-Lewis is notably a very professional and superior actor when on set and doesn't tend to take up too much time unless it's absolutely necessary. It still seems like a bit of a rush, but the trailer makes it look worthwhile.
3. Day-Lewis hasn't starred in a film since Lincoln.
That's about a five-year gap between films, which means that he's had a nice long rest and should be at his very best. Too many actors seem eager to take on multi-million dollar roles back to back and tend to burn themselves out too often. This could be why Day-Lewis is such an astute and calm actor, he has plenty of time in between his roles to rest up and get back into character.
2. The budget is around $35 million.
That seems like a very modest budget but a lot can still be done with that type of spending as has been proven in the past. The Phantom Thread is a drama that seems to rely more heavily on visuals than any real effects, and does not require much in the way of anything other than the actors and the settings that will soak up a great deal of the budget.
1. Day-Lewis will be playing a very structured and regimented role.
He's played several roles in which he can go back and forth between berserk and calm and controlled. In this film it seems that he will be a little more neurotic and not as over the top as he was in films like Gangs of New York or even Last of the Mohicans. He will be a calmer character that is still prone to outbursts but far more cultured and less likely to snap.
It's going to be sad not seeing him on the big screen after this, but we can surely concede that he's earned his spot in Hollywood many times over.
Tell us what's wrong with this post? How could we improve it? :)
Let us improve this post!