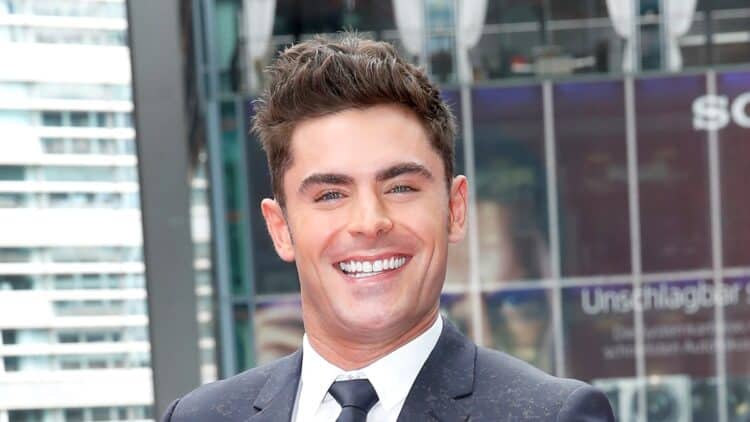 Should Zac Efron be allowed into the MCU? Yes, absolutely, without question. Should he be limited to a single role that people want to see him in? That's a good question, since there are a few different characters he might be able to portray convincingly, and Johnny Storm, aka the Human Torch, is only one of them. He's proven that he can get jacked for a role, which means that maybe the role of Logan could be possible. A Weapon X appearance and storyline, one that doesn't jump around so much and doesn't feature a discount version of Deadpool might be nice. A lot of folks appear to think that he could play the role of the Silver Surfer, but that might be kind of awkward. He could possibly play Gambit, but that might upset a lot of Channing Tatum fans. Nova might be a good idea since he does appear to be someone that could play the role and not muck it up, especially when it comes to the overall look. There are a lot of roles that he could play, especially when it comes to being the guy that everyone's been used to on screen for so long.
The explanation behind that is easy since more often than not, Efron has been the type of guy that's either a little cocky or VERY cocky, as he has the look of a person that could be everyone's best friend or the jerk next door that he played in Neighbors with Seth Rogen. That could mean that he might be great for the role of Iceman, aka Bobby Drake, who's a solid presence in the X-Men comics, but has been rebooted as a younger kid. The character is a bit brash and has a definite attitude at times, but he's also capable of coming through for his teammates and can tear it up with his impressive power set.
Placing him as an overly-intelligent character doesn't sound like the right move, but then neither does making him portray a character that's dumber than a box of rocks. There are a lot of different characters that he might be able to fit, but the downside of thinking up an entire list is the realization that he would be bound by the characters that are being planned for at this time, and it would appear that Johnny Storm is a favorite. There's nothing wrong with this to be fair since he does have the cocky look and attitude of the character down, which means that he'd be able to step into the role without much trouble. But then it would be hard to wonder who might be able to coexist on screen with him in a manner that would undo the past several mistakes that have been made with the Fantastic Four, even if every FF movie that's been made to date has had its share of good moments. People would still argue that point, sad to say, since once a mob of fans thinks that a movie is no good they tend to stick to that script unless someone with greater influence can steer them away from it.
But Zac Efron is a great choice for the MCU since he is versatile enough to play several different characters, and to be certain, he might even be great as Gambit, but it does feel as though this would cause a huge outcry, at least for a couple of days. Thinking that he could become one of the X-Men would be kind of cool, though there are definitely a few that he wouldn't be suited for. Pyro might be a good fit or Avalanche. There are several roles that Efron could play in the MCU, but if he does get his chance to join the franchise then it's more likely than not that there are just a few roles that he'll be considered for, largely because such roles will be where his looks and acting ability land him. In all fairness, he is a good actor, and he does have the successes to prove it, but banking on his appearance and his past success would no doubt be one of the strategies utilized for bringing him in.
In a way, this feels as though it's overdue since Efron has been bookmarked by a lot of fans when it comes to joining the MCU. There are likely a few roles that he might have been great in had he been given the chance earlier, but it's also fair to say that the time might not have been right yet. But the fact that he wants in should be enough to get those in charge to start looking for a place to plug him in. If he plays Johnny Storm, then so be it, since it would be a way to give him a chance and see if the FF could become a good idea finally.
Tell us what's wrong with this post? How could we improve it? :)
Let us improve this post!