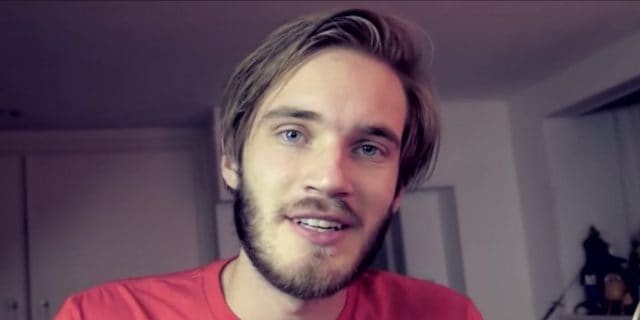 The Youtube "Broadcast Yourself" phenomena is much like American Idol for those who prefer to perform at home. Sometimes you get booed– or worse ignored. For some lucky few, a few watchers multiply into viral viewing and you get those 15 minutes of fame, over and over, until you either go broke and get a real job or make enough to support yourself via sponsorships. It's a level playing field, as anyone with a webcam can upload a video. Talent does play some part, but some of the oddest performers have garnered a cult following. Although it seems like a total win to get those views, there is a downside to Youtube stardom. Here are some good reasons why being a Youtube star isn't what it's cracked up to be.
1. You Give So Much More Than You Receive
Case in point a survivor of Hurricane Sandy's wrath who chronicled his fight for a fair insurance settlement in 'The Flooded Adventures of Tony Citizen". "Tony" has quite following, as well as a Facebook page. Although his series is poorly produced by Youtube standards (and he has the honesty to admit that it's cheap animation), it packs a punch back at the red tape involved in flood recovery with witty dialogue and need to know facts about the FEMA Flood Insurance program. Tony has provided encouragement and humor for many a survivor, yet four years after Sandy, he is still fighting to get his house properly fixed so he can finally go home.
2. Your Primary Work Might Not Live Up To Your YouTube Reputation (And You'll Never Know)
The latest thing is for aspiring young adult authors to do to generate hype is to create a series of "how to" writing videos and gain a fandom on Youtube, This does increase sales of your first self-published novel, and your video presence will generate many positive reviews because the fans love you. however, some comments on Amazon can include something like "I loved your instructional series on writing, too bad your book was so disappointing." Unfortunately, there won't be many of these honest reviews, as your avid super fans will troll anyone who dares to think your story about a Mary Sue style alien fighter is less than stellar. Most commentators will herald you, by your first name like they know you, as the great new writer of the age. After all, your story is "so packed with awesomeness" your readers, (translate viewers) just couldn't put it down.
3. You Risk Serious Blowback from Family and Friends
It's cathartic to post a series profanity-laced Youtube videos about surviving mistreatment of a narcissistic mother or how your husband has ADHD and never picks up the dry cleaning. This voyeuristic view into your private life might move folks to hit "subscribe" however, once those whom you are ranting about get wind of your videos. Holiday dinners, and perhaps your marriage, will never be the same.