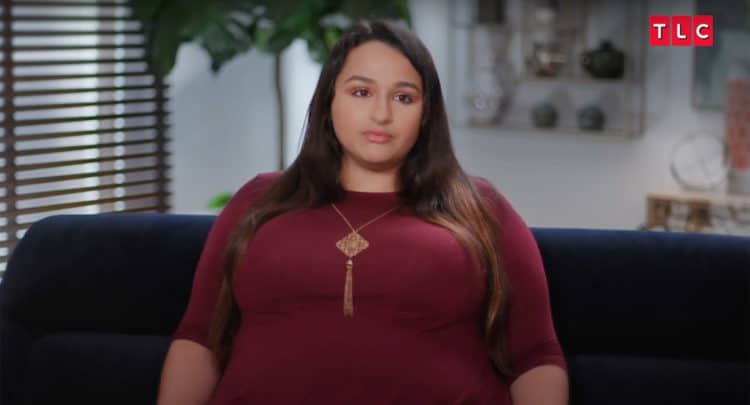 When I Am Jazz premiered in 2015, it was considered groundbreaking. The show centers around a young transgender woman named Jazz Jennings who was only about 15 years old when the show debuted. The show provides insight into her life as a transgender person but also focuses on other areas of her life such as school and family. While it's true that Jazz's gender identity makes her different from many people, the show also highlights how she is just as 'normal' as anyone else. Now in its 7th season, viewers have gotten the chance to see Jazz grow and change over the years, and her fans are excited to keep following along on her journey. Keep reading to find out how I Am Jazz has evolved since season one.
Jazz Has Entered Adulthood
As mentioned earlier, Jazz was just a teenager when the show started. Now, however, she is 21 years old and the show has gotten more mature in the process. Viewers have watched Jazz transform from a teenager trying to understand herself to a young woman who is trying to decide what she wants to do next. Early on in the series, the focus was on typical high school issues but now Jazz is dealing with more adult things. That said, Jazz's transition to adulthood hasn't been an easy one. She has struggled to make decisions for her future and she is still trying to find her place in the world. Those, however, are issues that lots of people her age can relate to.
Jazz Has Dealt With Some Serious Mental Health Issues
Over the course of the show, Jazz's mental health has gone through lots of ups and downs. In more recent seasons, her depression has become more prominent and it has impacted every area of her life. Although she was somewhat of a carefree kid at the beginning of the show, she has gone to a dark place in some of the more recent episodes. One thing that hasn't changed, however, is her willingness to be open about what she's going through. According to Hollywood Life, Jazz said, "… I've been on an emotional roller coaster the past few years. I've definitely experienced some crazy things and I have really been in dark, dark places." She has also encouraged other people who are dealing with depression to remember that there is always light at the end of the tunnel.
Jazz Has Struggled With Her Weight
Jazz's weight is one of the things that has changed most drastically since the show began. For most of her life, she was on the thinner side. She was always active and enjoyed playing sports both competitively and for fun. In recent years, though, she has started to gain weight. At the beginning of season seven, she revealed that she was over 230 pounds and she opened about the challenges she's experienced dealing with her addiction to food. She is committed to losing weight, but she also acknowledges how difficult it is to be active and develop better habits. In an Instagram post, Jazz wrote, "As many of you have noticed, over the past few years, I have gained a substantial amount of weight. I suffer from binge-eating disorder, a disease in which I'm not only addicted to food, but I eat it in large quantities. My binging, along with an increased appetite I experience from some of the meds I'm on, has caused me to gain almost 100 pounds in a little less than 2 years."
Jazz Has Undergone Surgery
Jazz began her transition at an early age, and she eventually decided that she wanted to undergo gender reassignment surgery. Unfortunately, however, her procedures didn't go as smoothly as she'd hoped. She faced several challenges and complications and there were many moments where she felt discouraged. After multiple surgeries, it appears that Jazz has finally gotten to a good place with the results. The fact that she has been so open about her journey has been helpful to both the cis and transgender communities.
Jazz Has Become An Advocate For The Trans Community
When the show started, Jazz probably had no idea how big of an impact she would have on the world. The success of the show has allowed her to build a large platform and she has chosen to use it to shed light on issues that impact the trans community. Not only has she highlighted various causes on the show, but she has also been an advocate when the cameras aren't rolling. In actuality, though, just being on the show has turned Jazz into an advocate. Sharing her story with the world has helped an entire generation of trans people feel less alone in a world that often tries to erase them.
Tell us what's wrong with this post? How could we improve it? :)
Let us improve this post!