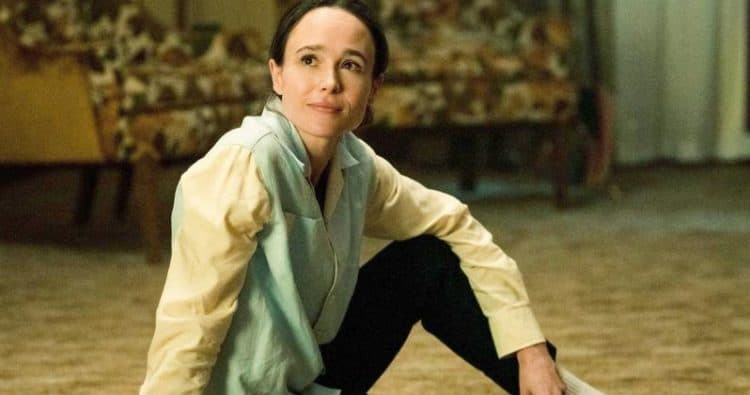 One the biggest reasons why the announcement of of Elliot Page coming out as transgender is important is because he's apparently living his truth and no longer conforming to society's whims as so many have done before and are still doing. It's tough to say without offending one group of people or another these days why it would be considered to be so important since some folks believe that it's the way the world needs to work with a greater level of tolerance and equality, while others would gladly continue to separate people using every means possible. If anyone is thinking that this is confined solely to white, cisgender individuals when it comes time to divide people however, one might need to remind themselves that there are plenty of people out there whose ideal way of getting through life is 'you do you, I'll do me' or 'live and let live' or even 'to each their own'. Then again, there are people throughout each different part of society that will gladly divide one another by claiming that some people are bigots, or sexists, or don't understand and won't try to understand someone with different beliefs than theirs. The reality of this is that we don't have to understand or even like each other to get along, and anyone that has an issue with Ellen Page becoming Elliot Page to live his life the way he wants, pronoun change and all, to coexist.
It doesn't take understanding each other to share the world around us, but it does take basic manners and comprehension that one person deciding to change their life around doesn't make them any less human. Perhaps this is one of the fundamentals that people have forgotten somewhere along the way once the many labels and descriptions have been affixed to various people and groups that band together. We're not separated as a species, but we are certainly separated by ideas, by beliefs, and by other factors, some of which can be controlled, and others which can't. But Elliot Page's decision is his own, and no one else's. Those it affects directly appear to be supportive and entirely accepting of this change, so there doesn't appear to be any issue there. As far as what this will do to his career, one can surmise that being discriminated against for the switch would be a bad idea on the part of any studio that Elliot might want to work with in the future, but it's also evident that he has the support of many people and that this might not be a problem that will arise. As far as the fans go, many are already voicing their support and lending what they state is their strength to Elliot's cause, which is no doubt uplifting and helps to bolster the decision that Elliot made, but is ultimately more about the fans being comfortable than anything.
That's the truth of it really, if someone changing their gender bothers a person then it's likely the person that's needing to change their way of thinking, not the individual that's changing their gender. Some would love to argue this point until they're blue in the face and it's not hard to see why, but as the world continues to change around us ideas of what were once firmly locked truths concerning men and women have been changing as well. There's not a lot of desire to get into the various arguments concerning why this is happening or when it really started happening, or what it could mean for society if the rules of who's who and why are thrown out the window. But the reality here is that each individual does need to choose for themselves how to be happy in life, and at this time Elliot has selected the path that's right for him. Whether this path will be one he continues to walk the rest of his life is hard to say, but it does feel as though it should be and that it shouldn't affect his career moving forward. While many people would no doubt want to dispute this and wonder if Elliot has gone completely off his rocker there are many, many others that are willing to support him and continue to push for greater equality in the entertainment industry and a bigger representation for those of the LGBTQ+ community. The one big argument there however is that instead of making that push, it feels more accurate to say that if those from the community want to act, great. If they have the talent, great. If they're the right people for the roles, then yes, it's very likely they should get the part.
The only downside here is the constant need to push, and keep pushing, until 'equality' becomes something of a forceful word that pushes individuals into a role that they can't fill simply for the sake of being represented equally. That and the idea that cis actors being frowned upon for acting in gay or trans roles is not equality, as to be truly equal it's necessary to give equal opportunity, while allow the outcome to be determined by who is best for a role, not simply who belongs to which community or another. Elliot's decision is one more important choice in a world that is still struggling for equality but is still missing the mark.