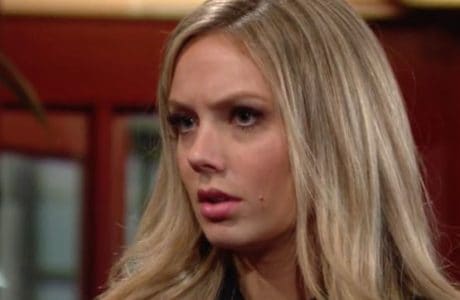 Young and the Restless fans aren't sure that they are going to figure things out as quickly as possible, and that's bad news for Abby. She's got a bun in the oven, but she's not sure who her baby's daddy is. She's got some serious issues to focus on right now, and that's now going to be quite the problem. You see, she didn't always know that Zack was a crazy man, but now she does. And she's pregnant. And she has no idea how to handle it.
So naturally someone is going to mess with her paternity test. She's got to have one so she knows if her baby's daddy is a crazy man or just someone whom she has a relationship with at work and out of work, but Sharon is not happy about it. You see, she has a thing for Scott, and she won't like it if she finds out that this baby belongs to him. So she might just change the stuff that is going on.
She might just do it, and that might be a big problem for all involved. Of course, there is always a chance Scott might not even know there is a chance he could be a father thanks to the fact that she won't tell him if she has the test done first. And there is no telling that she's really, really pregnant yet, either. These are all just rumors we have to see about, and they might just prove us right.