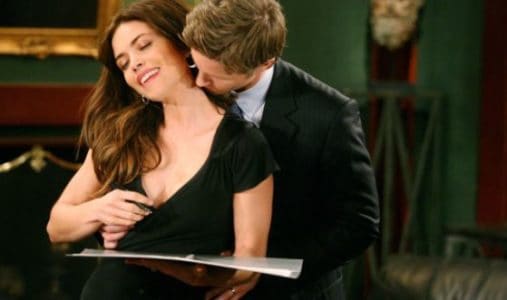 Young and the Restless fans know JT and Victoria seem to have some very intense moments with one another, and it's not helpful when they are so distracted by one another. And we can't help but assume that this kind of distraction is going to be very big for her. She's unable to focus on her work or anything else that's going on in her life, and she's not going to make good decisions in the meantime. And we can't help but assume there is a good chance that JT knew this when he showed up and they began this quest.
Now we have to remember that they are going to spend more time together, and it's going to continue to infuriate everyone in their lives. It might not matter to them right now, but it will matter to Vickie sooner rather than later. She's got issues to work through, and she cannot handle those issues with this kind of distraction in her life.
And now we know that things might not work out for them in the long run, but for the moment they will continue to be the biggest kind of distraction and the biggest kind of problem. We can't imagine they might make this work in the long run, but right now they will keep going and not care what anyone else says or does. They don't have anything else to say about the situation, but it will come back to get them in some way soon.