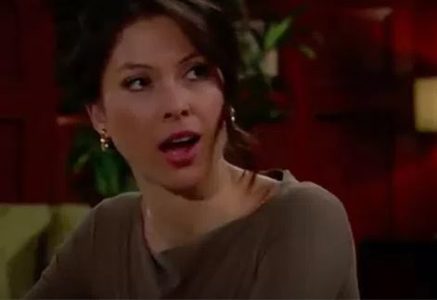 Young and the Restless fans know that Juliet wants nothing more than to be with Cane, but she's having some problems. She suspects she's losing her baby, and she's terrified. She knows that if this happens, there is no way that Cane will ever want to be with her. She already knows that the baby is a big part of the reason that Lily can't forgive her husband for what he did to her, and that's why this baby is so important to Juliet. Without a new baby in her life to remind her frequently that her husband cheated on her, Lily might be willing to try and work things out.
If she loses this baby and Cane finds out that she's no longer pregnant, things won't work. She's desperate to keep the baby, and she's got to find a way to make sure that things go her way. Would she lie to him about it if she did lose the baby? And would Lily really give him a second chance?
She's got a lot to deal with right now, and she's not someone who handles her life in a correct manner. She is going about this all wrong, but she doesn't seem to mind that there is more to this situation that she would like to admit. We can't help but wonder about all this, and we can't help but assume this will not go well in any way. Will she find a way to keep him? Or will she lie some more?
Tell us what's wrong with this post? How could we improve it? :)
Let us improve this post!