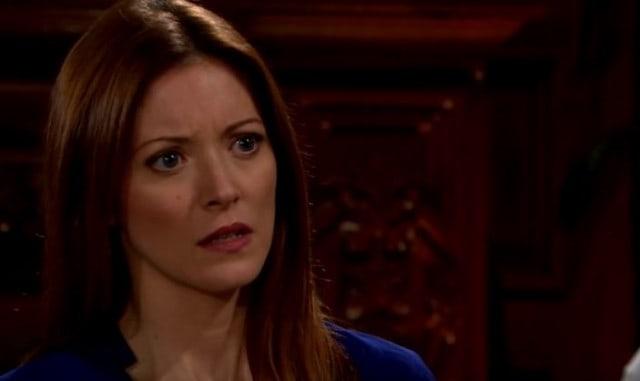 On Tuesday's episode of The Young and the Restless, we have to find some answers to some of the questions we've been looking for so long now. The most important and most prominent question on everyone's mind is whether or not it is Phyllis that is responsible for the kidnapping of Adam. We see as she discusses her plans with Natalie, but is it because she had Adam and needs the leverage or was that her entire scheme all along? Now that we have Adam safely back in the arms of his wife and with the rest of his family, we will learn a few more details about the kidnapping, such as how it went down and what he learned from his captors while he was being held. He might have overheard a few things that make it possible for the police to track her and her associates to wherever it is that they are located.
Now that Phyllis is the woman we suspect is behind the entire kidnapping, we have to wonder what her motives really are. I mean, she's going through so much in her personal life as it is, so what on earth could she possibly be up to right now with a kidnapping scheme and with Natalie if she is, in fact, the woman behind this entire situation in the first place? What does she get out of this that she might not have gotten out of something else, such as a more honest approach? Additionally, we will find out what it is that Natalie has to say to Phyllis regarding her question about working with her.
More importantly, we will see a bit more of Ashely and Dr. Neville. She is so concerned about the fact that she is dying that she cannot even think straight. It's not all that uncommon for someone with a health condition like Ashley's to panic and not be able to function properly, but it seems to the rest of the world that she is losing her mind. Is she? Or is Ashley merely trying to keep herself alive and using her relationship with Dr. Neville to ensure that this happens for her? Life or death situations such as these are often enough to make a woman (or a man) do whatever it takes to save their lives, and it doesn't appear that Ashley is above doing just that.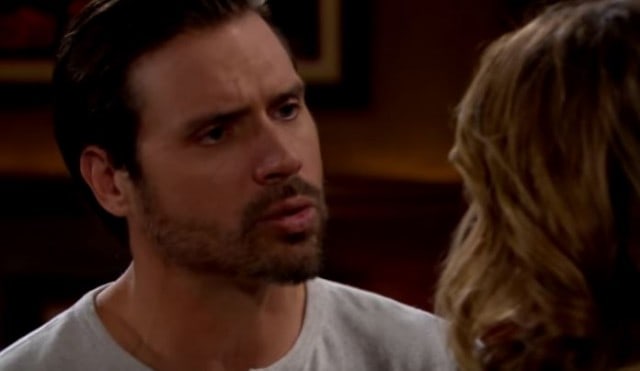 It seems that Ashley is succumbing to the dire nature of her brain tumor; she asks the doctor to help her end her life. She wants to die on her own terms, and she would like Neville to help her make that happen in the most painless and dignified manner possible. Of course, Dr. Neville is not about to let the woman he seems to have developed feelings for actually die, so he does some more bloodwork, and it turns out that fans will find out that there is a good chance that Ashley is actually getting better and that she might not die after all. Oh, and there is a rumor that these two will share a kiss. Will this be the start of a new relationship between the two? Is Ashley really recovering from her brain tumor, or is the good doctor looking for a reason to get close to her? Does he have real feelings for her, or is there something else going on in Genoa City that he needs to get close to Ashley for?
We also seem some of Jack and Billy, and we see that Jack finally decides he wants to confide in his brother. But what will he say to Billy? Will he tell his brother that he is sorry for what happened and that he is feeling a bit responsible for all that has happened to him? Will he talk business or just how he feels about his brother? It's not really like Jack to want to open up and let out his innermost feelings, so it's a pretty big deal that he's making an effort to do so right now, and we think that what he has to say to his brother might be a little bit more than important.
https://youtu.be/JeUshyoF_44
Photo Credit — YouTube