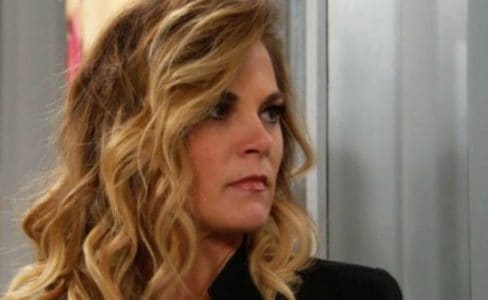 Young and the Restless fans aren't sure what's going on with Phyllis, but we are going to see her do this very strange thing where she is nice to Victoria. This never happens, especially considering how jealous she is of her these days. And when she sees Lauren home and runs into Billy and Victoria leaving after discussing what is going on with Lily, she decides to see if Victoria would like to ride with them and they will drop her off at home.
Vickie decides this is not a good idea, and she makes the decision to go on her own. To make matters even more entertaining, we are doing to see that Abby is having a good time with Zack when she spots her sister walk in. Victoria is clearly unhappy. She had to hurt her friend Lily, her business is struggling because of Cane, and she's got a lot on her mind with Billy right now. When Abby sees she is upset, she offers her a welcoming hug and a sweet smile.
And then these two to a strange thing. They bond for a moment. The powerful and always business savvy Victoria breaks down and cries over her sister's shoulder and lets her hold her. This is not typical. These two barely get along on most days, and this is not typical of them. Is there a chance they might bond over this difficult situation? We aren't entirely certain, but we do suspect there is a chance they might.