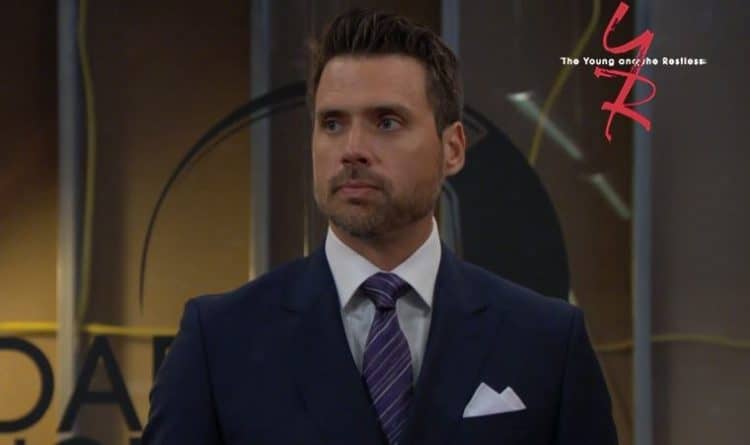 Young and the Restless fans are shocked that there was such a terrible tragedy. It all happened when Lily and Hilary were in the middle of a terrible fight while they were in the car. And we want to stop there for a moment to point out that there is literally no reason these two should ever be in a car alone together, alone together anywhere, or even in the same room as one another for any reason whatsoever. They hate on another too much for that, and we think that this goes to show just how true this is. What happened is shocking, upsetting, and we think it might play well into what is going on with Hilary and the fact that Mischael Morgan is leaving the show for good. We aren't sure what this means for anyone otherwise, but it's going to create a bigger story line.
And then there is the fact that we all got to see Nick as he showed off his plan for the future and what it means for everyone else. He is looking to make things right in his life for the first time in a long time. He's got the woman we suspect he has always loved back in is life and ready to marry him, his son is his again even if he really isn't his son but he's not giving him up after raising him as his own, and his family is back together. He's looking ahead, and he has a plan he's revealed to all of us. We wonder, though, how he plans on getting Victor out of his life once and for all with his other plan. We think he has a chance, but we also think that he will make an even bigger mess of all of it.
What's Happening on Young and the Restless
Nick is his fathers son, must say I'm liking the new Nick @YandR_CBS #YR

— Dirty Diana (@dianetddugger94) July 18, 2018
So, it turns out that while people are not happy with all that Victor does to his family to make them all miserable and unhappy, it's completely all right for this family to follow right in their father's footsteps and make their lives the same. There is nothing that anyone can do about the fact that Nick is clearly taking a page from his father's book despite the fact that he is looking so hard to be nothing like him, and fans are loving every second of it. Do you like the new and improved Nick, or do you prefer him more docile and out of trouble?
What's Next on the Young and the Restless
Hilary and Lily clash today on #YR. pic.twitter.com/pgZYq8YhdV

— Young and Restless (@YandR_CBS) July 18, 2018
Jack is still not going to stop until he gets what he wants, and what he wants is to be a powerful man once again. He's had a lot happen to him in the past few months, and he's lost everything he feels is most important to him. Now things are going to take a major turn for him, and it's all because he is about to make a power play of his own. He has a lot to offer if someone would give him a chance to do what he does best, but they all want to stop him, argue with him, and be unwelcoming to him. But that's not what he is in the market for. His power play is going to be a game changer for him, and we welcome that with a lot of excitement. He has to do something to get his life back in order, and we think that this might be precisely what that is.
However, we are also going to see a slight change in Sharon. She's noticing that despite his big changes for the future and his excitement about all the good in their life, Nick seems a little off. She's a bit concerned about him, but she's not sure how to pinpoint what might be his issue and what might be happening to him. She's got to figure that out, and we are quite certain she'll be able to do that in the next few days or so.
Stay tuned for more Young and the Restless and be sure to check out TVOvermind daily for the latest Young and the Restless spoilers, news, and updates.
Tell us what's wrong with this post? How could we improve it? :)
Let us improve this post!