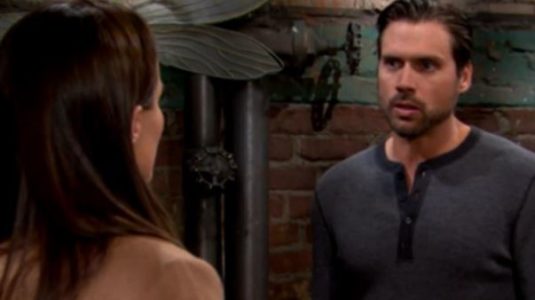 Young and the Restless fans are waiting for something to go down with Nick, and it's about to happen. We hear that the truth about Christian is mere days away from being revealed, and it's going to be the worst thing for Nick. He is the only person, so it seems, who has no idea that his son is not his. His father knows that they boy belongs to Nick's dead brother, Adam. And Adam's late wife, who also happens to be Nick's current girlfriend, also knows. And Nick won't like to find this out, but he will like hearing Chelsea knew about it even less.
And we think it might just be because he won't like that Chelsea kept secrets with Victor from him. That might sting more than finding out the boy is not his own, not that he will overlook that. He loves Christian, and we'd hope he won't do anything drastic like disown the boy or treat him differently after this.
It's going to be a shocking situation, and he and Chelsea will never make it through this. Maybe he and Sharon will get back together. She's newly single and upset, and he's right over her shoulder looking to make sure she's not making poor decisions at the moment. So maybe there will be a moment in which they seem to want to make things happen for them. We certainly don't know, but we might find out before much longer what will happen in this storyline.