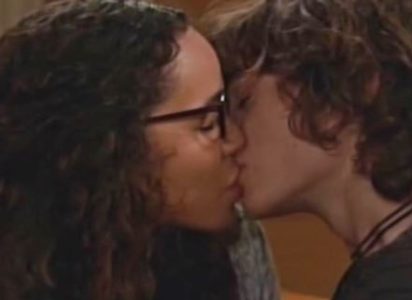 Young and the Restless fans know that Mattie is no longer allowed to see or speak to Reed, even though her mother now works for his parents. She's not happy about that. Her parents are monitoring her cell phone usage and doing all they can to keep this young couple apart, but it seems that there will be a way for them to be together. Hilary is going to do whatever she can to help this young couple. When she runs into Mattie and Crimson, she will let her use her own phone to text him to meet her there where they can be together for a while.
Now we have to know what she is up to. She's allowing these teens to do whatever they want and have a life together, but at what cost and why? What is she going to gain by allowing this to happen? What is going to happen when she lets this continue? What is going to happen for the kids? Will she use her phone as evidence?
We are just confused about her end goal in this one. Does she really just want to help these two be together for some reason? It's not really like her, but now she's making such an effort to be a better person in the eyes of her ex-husband. We want to believe she's just helping them because she wants to be nice, but we don't think that this is really what is going on in this case.