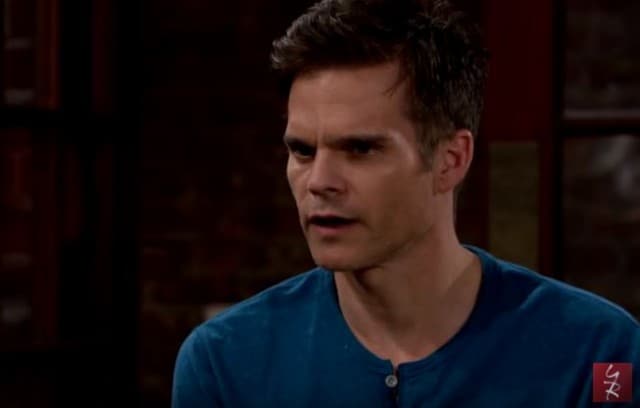 On Thursday's episode of the Young and the Restless, we find out the apple never really falls that far from the tree. Billy promised Victoria he would change his life, yet here he is hiding out in Natalie's suite while she speaks to Victoria about the project she is secretly sabotaging for her and her father for her husband and mother-in-law. It might not go well for Billy, either, since someone sees him come downstairs a bit later on, and that means that someone might say something to Victoria. He wants this deal over and done with so he can get back to his wife, but we think that things like that won't go so well. We also see that Cane is not sure he can meet the demand of forgiving and moving on, so he and Lily kind of take things slowly and agree to disagree for the moment. We wonder what will happen there.
We learn that Luca and Adam are not messing around with one another. All week long, Adam has been on the happy end of his deal with his father to take down the Santoris. But don't you think that it is awfully strange that despite the fact that he has been working so hard to take down this family and to get on board with this internet deal that he is suddenly out of town? There is a part of us that wonders if he has something else up his sleeve and he is setting everyone up, and not just the Santoris. Either way, Adam was played. He had no idea that it was Noah that hit Billy that night causing him to fall into a coma and almost die. Now that Luca pointed that out to him and told him that things will go his way or else he will turn Noah in, Adam is unsure what to do. He and Luca have a confrontation in which Adam returns all the paperwork that he tricked Luca into giving him.
Now he has to have the papers for the contract redrawn and he has to call his father and let him know that he failed big time. Imagine Adam's shock when he realizes that his father already knew that Noah is the one who hit Billy, even though Noah didn't actually know at first. We know that Luca found out from Marisa, and we wonder if there is a chance that Luca knows that Marisa wants to be with Noah and not with Luca. It all seems as if Luca has the upper hand now, and Victor is not there to do anything about it. When Adam has Noah come into his father's office and tell him the truth, he is shocked. He never would have suspected that something like this would come from Noah, and now the proof is right there.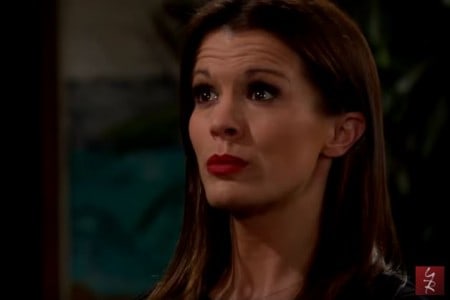 Marisa, on the other hand, is more than just a little furious. She is beyond furious. She demands to know why her husband sold out Noah and what he was thinking. She goes so far as to hit him in the face and accuse him of being just like this father, which is something that is going on at the household of Adam and Chelsea, too. Everyone seems to have these fathers that they hate, men who are not good people, yet they are behaving just as they behave; like boorish animals without a conscious. Marisa is unhappy with Luca, and she tells him that she wishes she never gave him another chance. He grabs her and insinuates that what Noah did is very useful to him, and it almost implies that he knows more than he is saying about his wife and Noah. We will see.
As far as Chelsea and Adam are concerned, she is also furious. She begged him not to go through with this plan and she told him that she did not want him to be a part of his father's games and lies, and yet he did it anyway. Now they are all suffering the consequences of those actions and everyone is unhappy. She decides to talk to her mother, and her mother tells her the most awful thing; that she feels as if Adam is cheating on her. Chelsea doesn't believe that, but she does think that her husband has officially turned into his father and she is not thrilled with it.
Photo Credit — YouTube