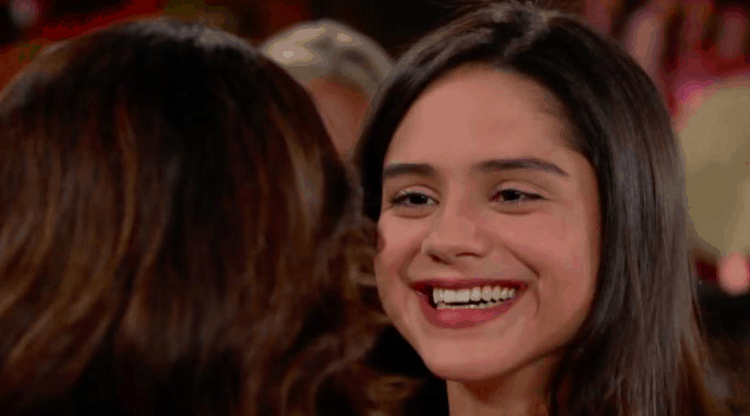 Young and the Restless fans are seeing things unfold. Chloe has reunited with Kevin. Things are changing in their lives, but we don't think their plight is over just yet. We foresee a lot happening between now and then, and that might just make things different in their lives. They have so much to live for now, but they aren't done with their anger and their resentment that their lives turned into what they did for so long thanks to Adam and Victor and their lies and scheming. Meanwhile, though, we did get to see that Jack noticed a little something. He noticed that Traci seems downright happy. And not just happy. She's glowing. She seems to be a woman who has found something wonderful in her life, and he is there for it. He's happy for her, even if she is not sharing what makes her happy in the moment.
We know, though, that it's the finishing of her book and the fact that her life has been changed by Cane. He kissed her, and it appears she had no problem with that. We aren't sure how that makes us feel, though. We do know that they are grown adults who can make their own decisions and live their own lives, but we are wondering just how far this can go and what it might mean for them as a couple. Will they get their situation to a place it has the chance to work out at all? We aren't sure, but we can speculate on some of their feelings and some of their life situations. It might work for them, but we cannot say for certain it does. For now, though, she's enjoying where this is taking her and what it might mean for her future.
What's Happening on Young and the Restless
https://twitter.com/YandR_CBS/status/1143987297181810688?ref_src=twsrc%5Etfw
They're baaaaaaaack.
What's Next on Young and the Restless
https://twitter.com/YandR_CBS/status/1142794437593976835?ref_src=twsrc%5Etfw
Things are taking a wild turn in the days before the weekend, and this is the last day before we don't get to see anything else happen for two solid days. Right now, we are going to see that some things are far better left unsaid and undone, and that might not make much sense to everyone. But, we also know that we have something else to look forward to. We can look forward to the fact that we will see Rey and Nick working together. They are trying to find out whatever they can about Adam so that they can both have what they want. You see, Rey wants to get this man out of his life so that he will be out of Sharon's life, so that they can go back to being happy together once and for all. But, that's not all. We do expect to see a lot more from them.
Then, there is the fact that we might just see things unfold in another manner, too. We might just see that there is something going on with someone else. We might just see that Billy's world is about to change forever, but we aren't sure what will happen to him. We know that he has been spiraling a bit lately, and this is going to be a rough day for him. He's not going to appreciate anything in his life that is going on, but we do know he will figure this out and he will find a way to come back from this. We think.
Stay tuned for more Young and the Restless and be sure to check out TVOvermind daily for the latest Young and the Restless spoilers, news, and updates.
Tell us what's wrong with this post? How could we improve it? :)
Let us improve this post!