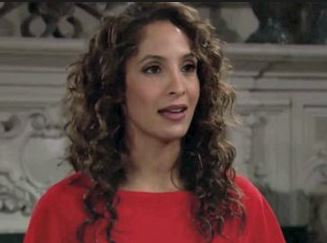 Young and the Restless fans are just sitting back wondering. We are wondering what might happen between Lily and Hilary. She's been working hard to get back at Hilary for ruining her life, but we know it won't stay Lily's secret for long. Her old sister-in-law might eventually realize what is going on and who was behind all that happened in her life. She won't like it. And she will not be happy with any of this. But there is not a lot anyone can do right now.
So at the moment, we think that this will turn ugly. Right now Lily is feeling pretty good about things. She's managed to get her brother to change his mind about wanting a baby with Hilary, so that makes Hilary made. She's managed to change the way they all feel about one another, and that makes them all mad. She's manage to get things to go her way even though everyone is oblivious to it at the moment.
And that's good for her. But it's not good for Hil, and it won't be good for Lily when she finds out. When Hilary finds out, we can predict she will lose her mind and make this woman pay for the rest of her life. She will never forgive her for what she feels is about to happen, and we aren't sure that anyone will blame her. She's upset, and she's not going to back down when she feels this is all breaking.