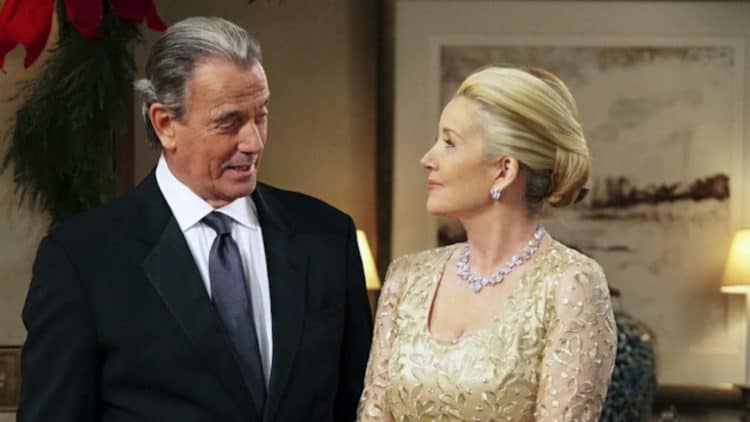 Young and the Restless fans have been fans for a long time, but that doesn't mean we remember every single face of every single person who was ever part of the show. So many people come and go. So many stay for many years, and some stay for a few months, and some are just around for a moment to guest star in some capacity. We tend to forget a lot since there is always so much going on and so many things that are taking our attention and holding it captive in so many ways. You see, we know that there are so many people on the show that are beyond talented, but even that doesn't exempt them from being forgotten from time to time. There's a lot that goes on, and our brains can only process so much of that in the meantime. But, for now, we want to talk about some of the famous faces that were part of this show even though we forgot about them — they are quite talented, so you'll judge our forgetfulness.
Eva Longoria
In fact, it wasn't until the pandemic of 2020 hit and we were sitting here watching old episodes for months at a time that we remembered that she was ever part of the show. She was someone who was here for a few years, but she ended up leaving to pursue bigger and better things in her life. She's been able to make a serious impact with her character, and we loved her while she was on the show as Isabella. She did the most fabulous job as a crazy person, but we didn't really remember her right off the top of our heads because we also had a chance to see her do something even bigger and more spectacular after she left this show. When she finished her role in Genoa City, she took off and she went to primetime. She was one of the most fabulous women in the business in her new role as Gabi Solis on the very hit show "Desperate Housewives," which took the nation by storm. That makes it easy to forget.
Maura West
One thing we love about her is the fact that she is someone who came into General Hospital a few years ago and she took the world by storm. She took on the role of Ava Jerome when people were making a mess of this life she was living over there, and she killed it. She's a hot mess who plays this role so well and so good, and she does things that no one else can do on this show. She's so good there that we easily forget she could do anything else. However, she did. She was part of the Genoa City franchise for some time when she took over the role of Diane Jenkins for a time. She did a good job of it, too, and fans loved her. But, all good things must eventually come to an end.
Meg Bennett
We almost forget that Victor Newman was even married before he met anyone like Nikki Newman. But, he was. His first wife was Julian Newman. She was the woman who came to town married to this man who was only meant to hang out in town for a few months. Instead, he took over the town and the world to go with it, and that was that. He was a man who did things his own way, and he did them well. He eventually divorced his wife, too, and that was the best. She was very good as Julia, but she is no Nikki, and that's not a lie. She came into the show and he was controlling and mean to her, and she was a very convincing character. She eventually found her freedom, she met someone and fell in love, and she left the show on a high note. However, we still forget about her even though we are all proud of her for finding her way out of an abusive and ugly relationship with a man who isn't that good to her. But, we still like where this all ended up.