Keanu Reeves has solidified himself as one of Hollywood's strongest, most formidable leading men. He has managed to reinvent himself time and time again. Starting out as a loveable goofball in Bill & Ted's Excellent Adventure, Reeves then very quickly established himself as an action star with hit films like Point Break, and Speed.
After the success of these pictures, Reeves starred in one of the most successful films of all time – The Matrix. After this, he tackled a plethora of roles in dramas, romances, and comedies. In 2014, he reaffirmed his position as an action legend in Derek Kolstad's action-packed blockbuster, John Wick. So, let's take a dive into 20 rare photos of young Keanu Reeves that tell the story of his quest to worldwide superstardom.
The Early Life of Keanu Reeves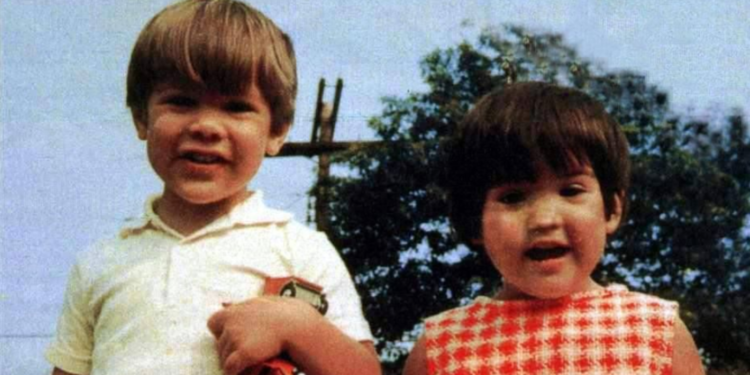 Keanu Reeves was born on September 2, 1964, in Beirut, Lebanon, to a British mother and an American father. The family moved frequently during his childhood due to his father's career as a geologist. They lived in Australia, Hawaii, and New York, among other places, before settling in Toronto, Canada when Keanu was a teenager. Growing up, Reeves struggled with dyslexia and social anxiety, which made school difficult for him. However, he found solace in the arts, particularly acting, and began pursuing a career in entertainment in his early twenties.
Keanu Reeves' Beginnings in Film and TV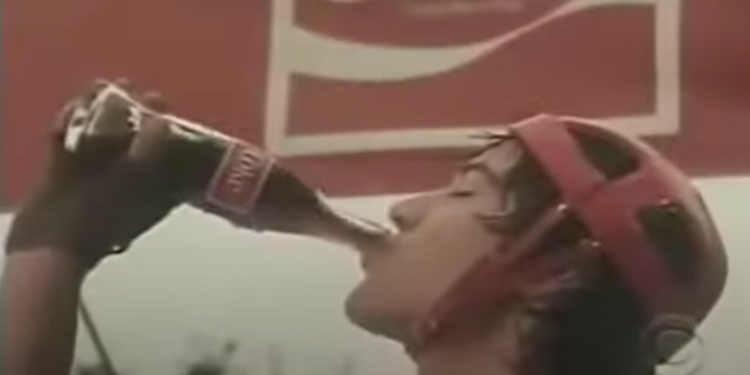 Keanu Reeves made his acting debut in an episode of the TV show, Hangin' In. Reeves starred as a boisterous teen and delivered a comedic performance. After this, he starred in a commercial for Coca- Cola in 1984. However, it was much more than a commercial – it was a short film that allowed Reeves to show off his acting skills. He played a biker who is rewarded with an ice cold drink of Coke at the end of his race.
Three years later, he made his face known once again in a commercial for Kellogg's Cornflakes. By the late 80's, he was ready to step into film and TV. Furthermore, his breakout role was right around the corner. Here are more photos of a young Keanu Reeves appearing in his early film roles, various TV parts and commercials, and behind the scenes photos.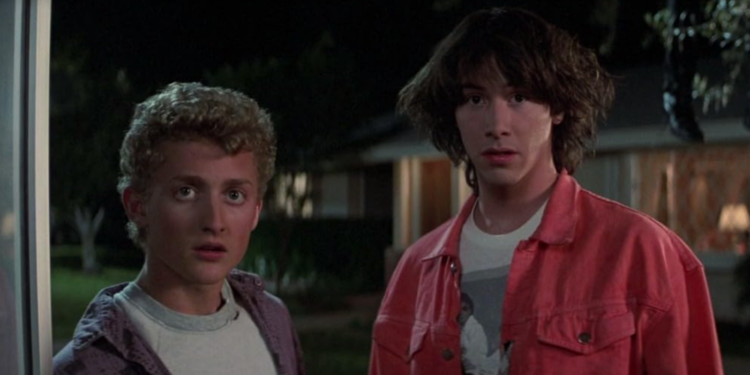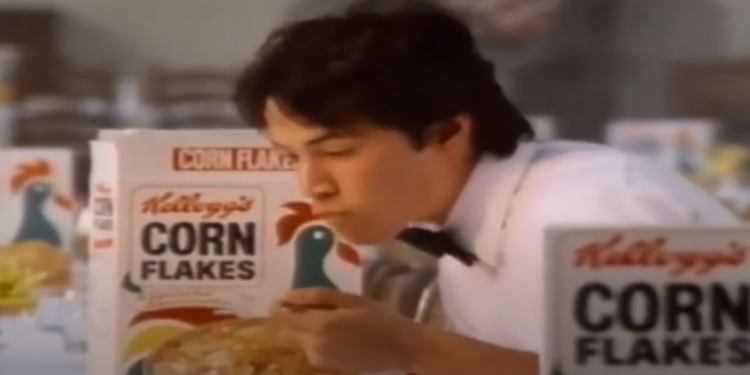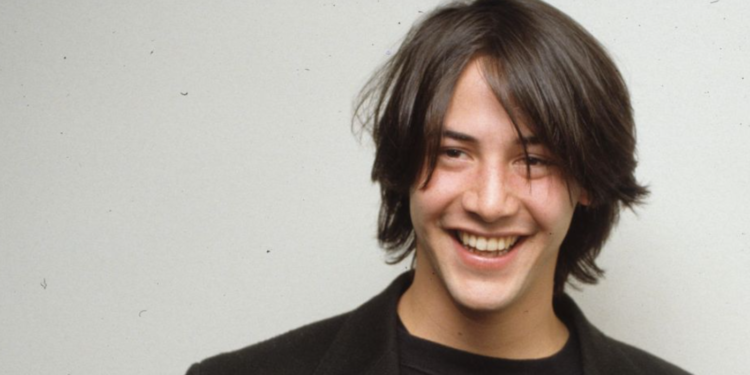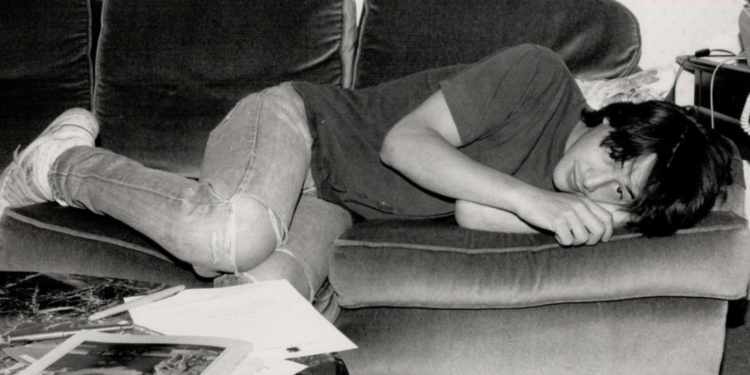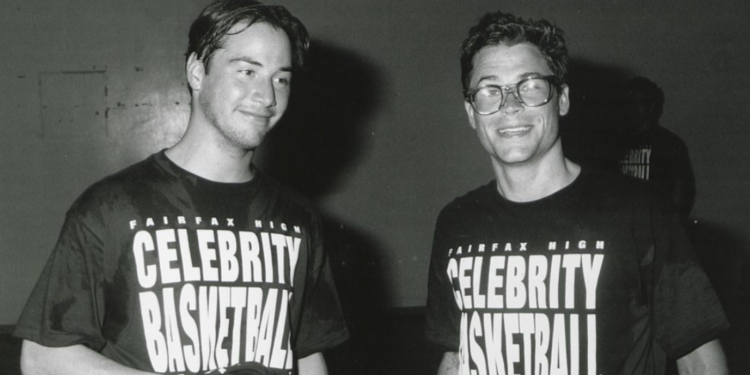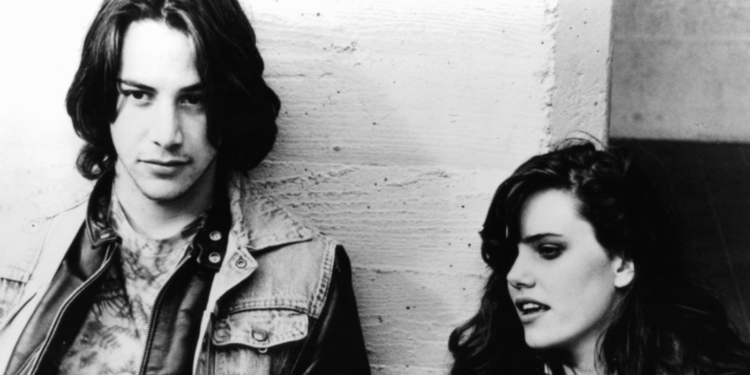 Keanu Reeves in River's Edge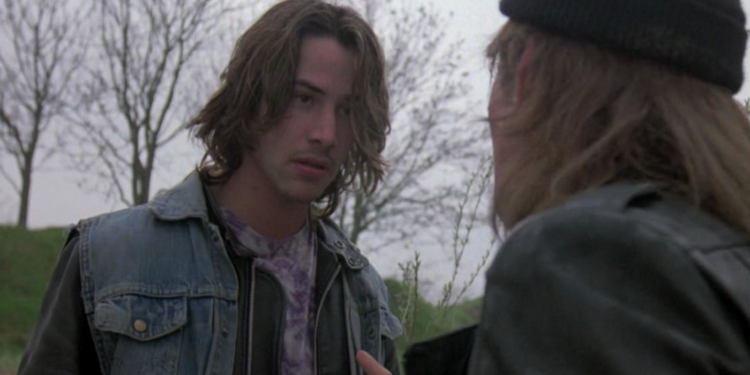 River's Edge is a cult 1980's film that explored taboo topics like murder, drugs and teenage angst. It is also renowned as the film that launched the careers of a few young stars who have since become Hollywood legends. The likes of Keanu Reeves, Ione Skye, and Crispin Glover were all featured in the movie, and their performances stood out to both audiences and critics.
Reeves played the character of Matt, a pot-smoking loner who couldn't care less about the dead body of his friend. Ione Skye portrayed Clarissa, the girlfriend to Matt, who shows compassion for the victim. Meanwhile, Crispin Glover played Layne, a messed-up teenager trying to keep his friends on his side. These breakout performances were critical to their careers as they later went on to become household names in their own right.
Keanu Reeves Through The 90s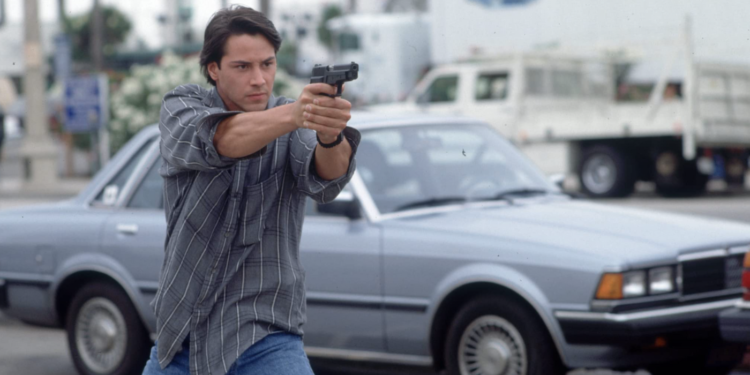 Although Keanu Reeves began his acting career in the mid-80s, it wasn't until the late 80s and early 90s that he rose to fame with his breakout role in Bill & Ted's Excellent Adventure. As a result, he gained increased recognition and more significant roles in films like Point Break and Speed, cementing his status as one of Hollywood's biggest action stars.
His most iconic performance came in the form of Neo, in the hit sci-fi movie The Matrix, which went on to become a global phenomenon, and his portrayal of the character helped secure his place as one of Hollywood's most beloved actors. Overall, Reeves had an impressive string of box office successes in the 90s, solidifying him as one of the decade's biggest movie stars.
Here's a selection of photos to showcase young Keanu Reeves' most memorable roles of the 90s. With every passing year of the 90s, Reeves delivered a standout performance. Making the 1990s the decade where he truly shined the most.
Bill & Ted's Bogus Journey (1991)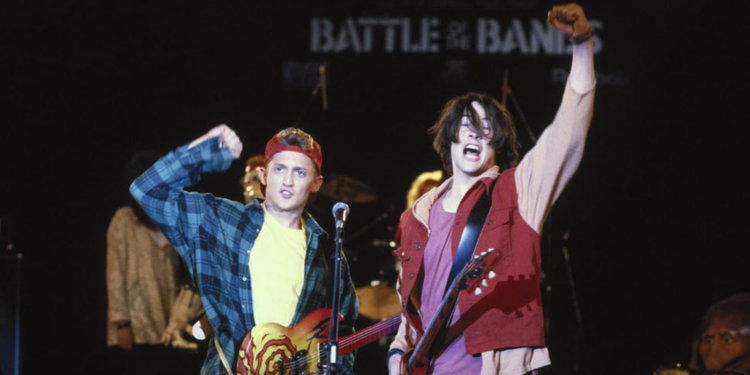 Bram Stoker's Dracula (1992)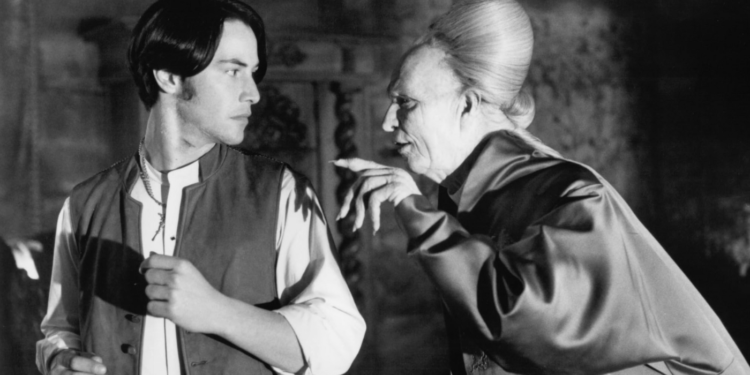 Little Buddha (1993)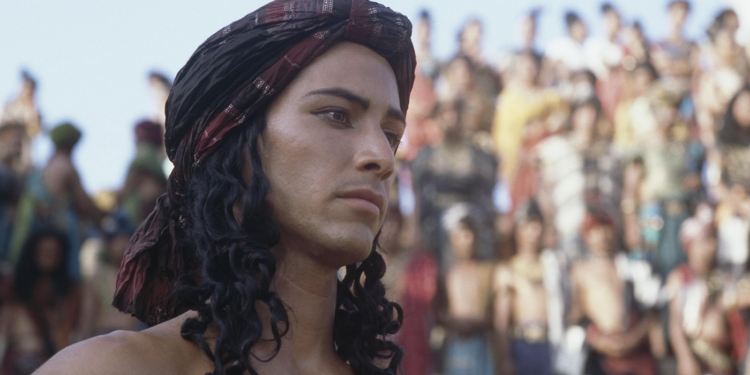 Speed (1994)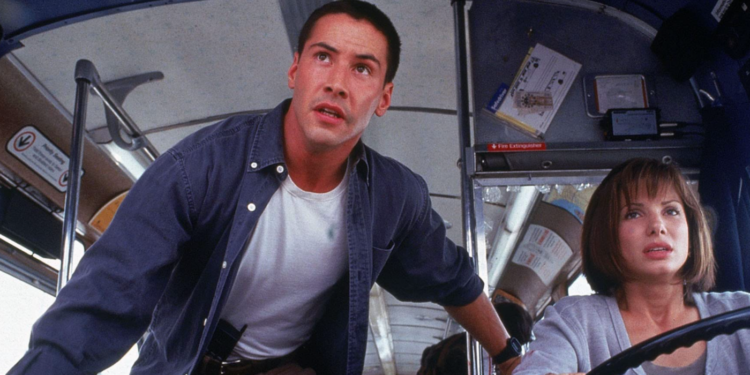 Johnny Mnemonic (1995)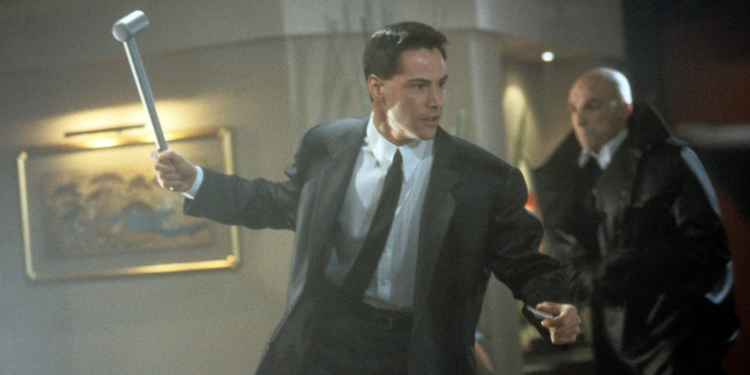 A Walk in the Clouds (1995)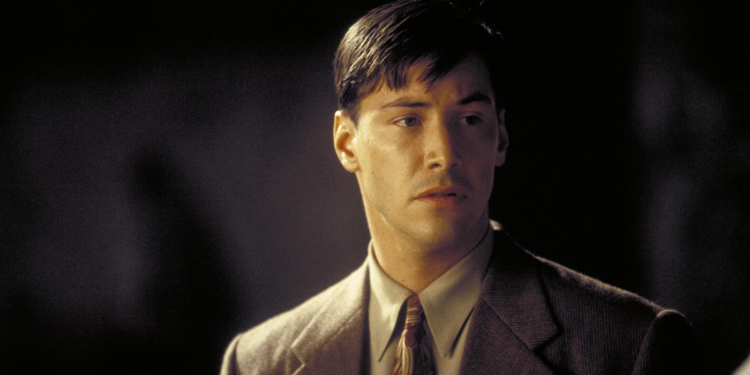 Chain Reaction (1996)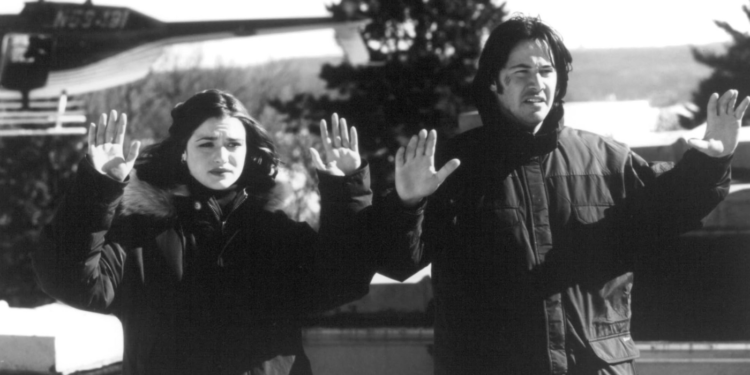 The Devil's Advocate (1997)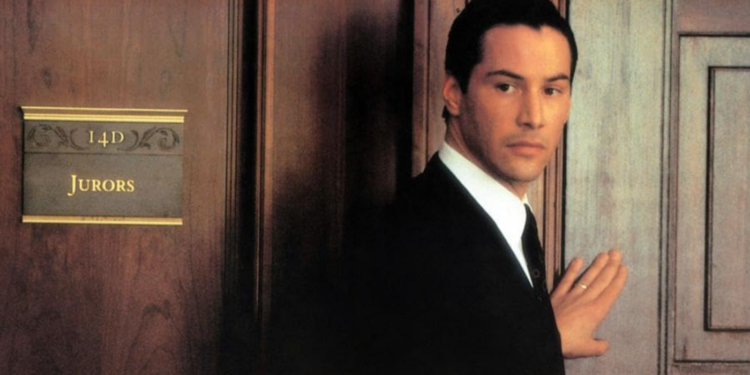 The Matrix (1999)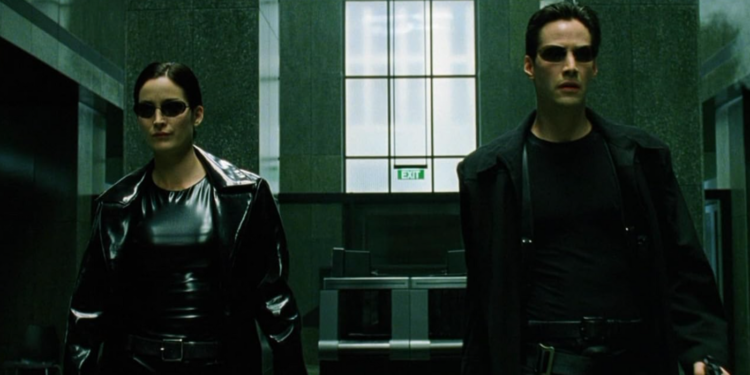 Is Keanu Reeves The Most Humble Man in Hollywood?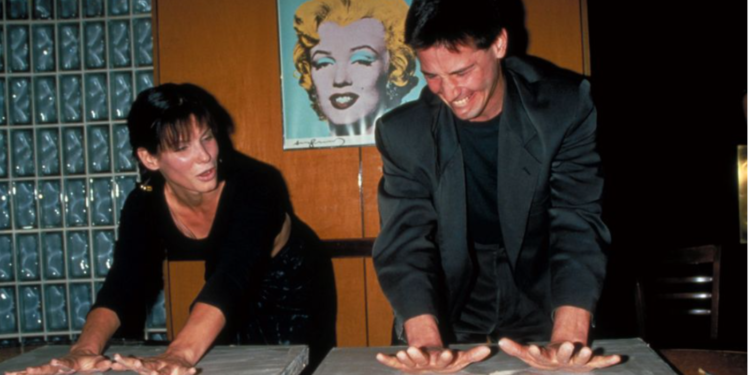 It's fair to say that Keanu Reeves has gained immense fame and popularity throughout his career in Hollywood. However, what sets Reeves apart from his peers is his philanthropic nature and the willingness to use his money and fame for good causes. He has been involved in multiple charitable causes, including children's hospitals, cancer research, and animal welfare.
Reeves' contribution to these causes has been incomparable, and he is recognized as one of the most generous people in the entertainment industry. Despite his resurgence as an action star with John Wick, Reeves has not forgotten about the importance of giving back. He remains humble and grounded, focusing on causes that genuinely matter to him. In conclusion, Keanu Reeves is not only a talented actor but also a kind-hearted soul who continues to inspire others with his acts of kindness.