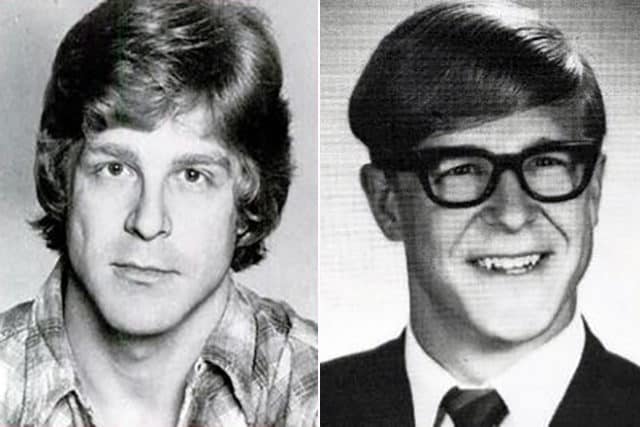 John Goodman is a famous actor who was born in Missouri on June 20, 1952. He began his career in 1975 and has now established himself as a successful actor in both the film and television industries. He is best-known for his roles in the television series 'Roseanne' and in the films 'The Flintstones', '10 Cloverfield Lane', 'Coyote Ugly', and 'Raising Arizona'. While he is now a high-profile actor, there are probably plenty of things that you do not know about this actor when he was younger. Here are five fun facts about the young John Goodman.
1. He Almost Had a Career in Football
Working as an actor was not John Goodman's first choice of career. In fact, he showed promise of enjoying a successful career in football and this is what he had originally intended. When he attended Affton High School, he played football for the school team. He took a gap year before earning a football scholarship for Missouri State University. Unfortunately, his hopes of a football career were cut short due to an injury that prevented him from continuing to play. It was only then that he turned his attention to his other passion, which was acting.
2. He Was in a Drama Program with Other Future Hollywood Stars
While he was studying for his Bachelor of Fine Arts at Missouri State University, John Goodman got involved in the drama program. This was also attended by Tess Harper and Kathleen Turner. Both these women have also gone on to enjoy successful acting careers in the film industry. He became friendly with both these women while he was at university and they remain friends to this day.
3. His First Acting Job was a Commercial
John Goodman got his first acting job in 1975. Although he is now best-known for his roles in television series and blockbuster movies, his first acting job was not quite so grand. In fact, it was on a commercial for Burger King. He did not even need to speak in this commercial. He simply had to take a big bite of a Whopper burger. Fortunately for Goodman, his acting career took off later in the same year.
4. He Had a Variety of Jobs While He Was a Struggling Actor
John Goodman did not get his big acting break straight away and this meant he had to take on other jobs to survive while he tried to break into acting. After leaving college, he moved to the Hell's Kitchen area of New York. While he lived there, he took on jobs as a bouncer and a waiter while trying to land acting roles.
5. His first TV role was in 1983
It was in a made for TV movie called "The Face of Rage." He played a guy named Fred.
Tell us what's wrong with this post? How could we improve it? :)
Let us improve this post!