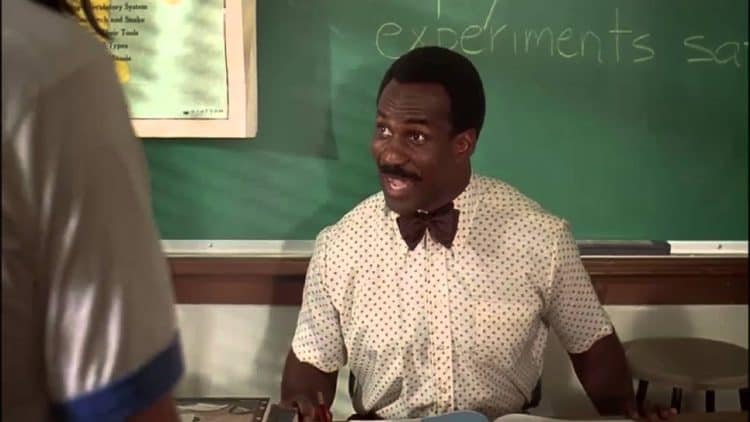 Find someone who doesn't agree that Viola Davis is one of the loveliest, most talented, most amazing women on this planet. It won't be an easy task, we can promise you that. The actress is one of the most insanely talented women in the business, and it's evidenced by her ability to take on any role and make it perfect. She can be a dark and cryptic attorney involved in dark, dark things in How to Get Away with Murder. She can be a hilarious and crafty maid in "The Help," and anything else that she does. She's the best of the best, and many people know so much about her work, but they don't realize she's also married to famous actor Julius Tennon, and that the two of them inspire one another, feed off one another, and have one of the sweetest – and longest – marriages in Hollywood. Fans are ready to learn more about the man who supports, loves, and cheers on this dynamic actress from home while also building his own impressive career at the same time.
1. He's a Texan
Julius William Tennon was born and raised in a place called Travis County. Located in Texas, he grew up in the land of 'everything is bigger in Texas,' and he seems to have taken that mindset with him as he pursued his career. He was born in Travis County on December 24, 1953.
2. Third Time is a Charm
Viola Davis is his third wife, and it's clearly a third time is a charm situation for them. He was married before to Christine Dejohnna White and Sheryl Lynn Arnold. He does have two sons that he shares with his first wife, with whom he was married from 1974 to 1980. He wed his second wife in 1992 and they divorced in 1998. He does share a child with Viola Davis. They adopted their daughter in 2011. They were wed in the summer of 2003, and they've been keeping their marriage love for almost two decades.
3. He is an Answered Prayer
We wonder how many people get to say something like that? How many people get to live their lives knowing that someone prayed for them? When Viola Davis was going through a difficult time being very lonely in her life, someone suggested she just pray for a husband. It sounds awfully simple, but it worked for her. She wanted a man to build a life with, so she prayed on it, and in walked Julius Tennon.
4. He is Everything His Wife Wanted
When Davis was praying for a husband, she had nothing to lose. With that in mind, she prayed for precisely what she wanted. She wanted "a big black man from the south who looked like a football player, who already had children, who maybe had been married before," and it looks like none of her prayer requests went unanswered. It took her less than a month from the start of her prayers to the day she met her husband.
5. He Played Football
Growing up in Texas, Julius Tennon played football. It's a fan-favorite sport in that great state, and he was good. He was more than good if we are being honest. He was a star. He earned himself a full scholarship to the University of Tulsa based on his football skills.
6. He Made History
Julius Tennon made history when he graduated from the University of Tulsa. Sure, he was a football player and a good student, but it was the fact that he was the first African American student to graduate from the theater department at the school. He knew that he was good at sports, but he also knew he wanted to act.
7. Viola Davis Says He Makes Life Better
He overheard her talking about not knowing anyone, so he walked up, gave her his card, and they went on a date. After the date, he called her a half-hour later to tell her what a great time he had, how beautiful she is, and then he just kept calling. She said that at that moment, he just made life better. She was no longer anxious. She was no longer fearful. She was just happy.
8. He's Done Great Things
He's had a long career in Hollywood with some big roles, some major characters, and some very cool roles, but it was his role in our favorite primetime crime series "Criminal Minds," that was one of his best. He played a serial killer by the name of Carl Buford back in season 2, and he reprised that same role in the eighth season. He was fabulous.
9. He's Doing Well
Julius Tennon might not have the same level of fame as his wife, but that doesn't mean he's not doing well for himself. The actor has an estimated net worth of approximately $7 million as of 2021. His wife has an estimated net worth of approximately $25 million, and together they are doing quite well.
10. He's a Private Man
Julius Tennon is happy to answer questions and share moments of his private life with the world – on occasion. He's not too into sharing what he holds nearest and dearest to his heart with the world. He likes to have things just for himself, and his wife and kids fall into that category.