Brad Pitt is one of the most famous actors in the world. With a career spanning over three decades, he's one of the most recognized faces on the entire planet. He's a talented actor and filmmaker with numerous successful projects under his belt.
Even though his career in Hollywood started back in 1987, he's still very much ruling the big screen. Brad Pitt is an incredible force of nature, and almost everyone in the world knows his name. But where did it all start? What was it like for him when he was still a struggling actor? And what were his most notable early projects? Here are 15 rare photos of young Brad Pitt to give you a deeper look into his career.
Brad Pitt's Early Life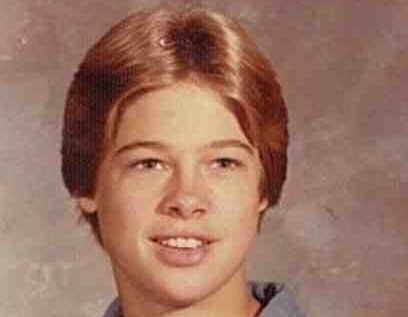 Brad Pitt was born on December 18, 1963, in Shawnee, Oklahoma. His father, William Alvin Pitt, was the proprietor of a trucking company, and his mother, Jane Etta, was a school counselor. Even though he had a pretty ordinary childhood, Pitt developed a love for movies very early on. So, naturally, he decided to explore his passion and move to a place where films were made – Los Angeles. After leaving the university and heading to Los Angeles, Pitt started taking acting lessons and worked odd jobs to make a living. As it turns out, this seemingly rushed decision to leave everything behind changed everything for young Brad Pitt. Here are some rare photos of Brad Pitt as a young child and teenager.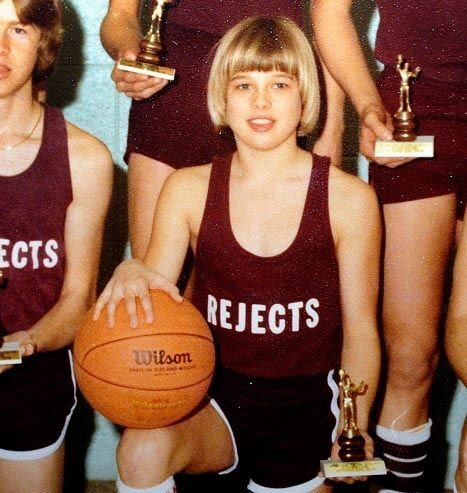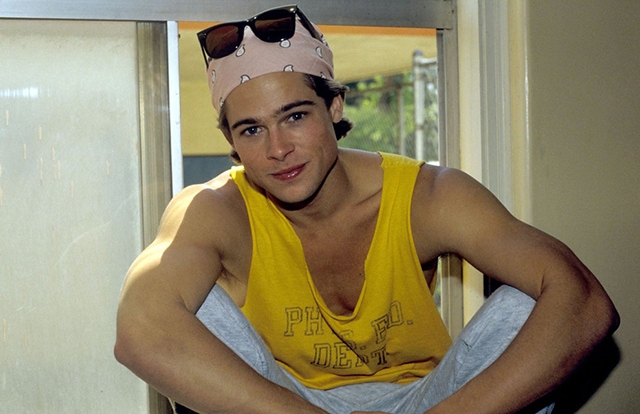 He Worked as Model at the Start of His Career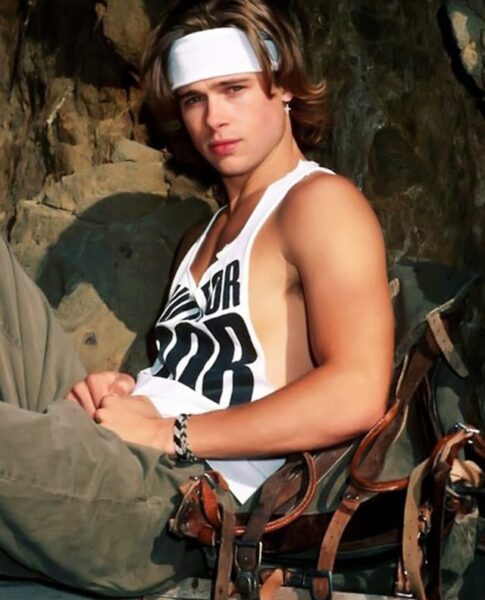 Just like many other stars in Hollywood, Brad Pitt used to be a struggling actor trying to make ends meet. While he was auditioning for roles, he worked as a model. But he also took lessons from acting coach Roy London to improve his craft. The following photos show young Brad Pitt as a model: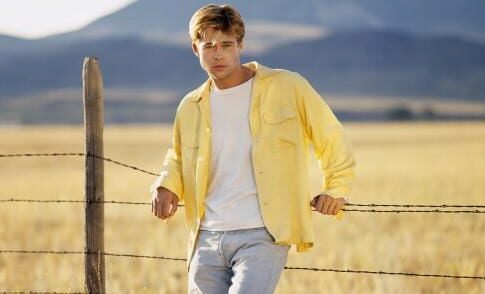 Brad Pitt Climbed His Way to the Top Through Powerful Performances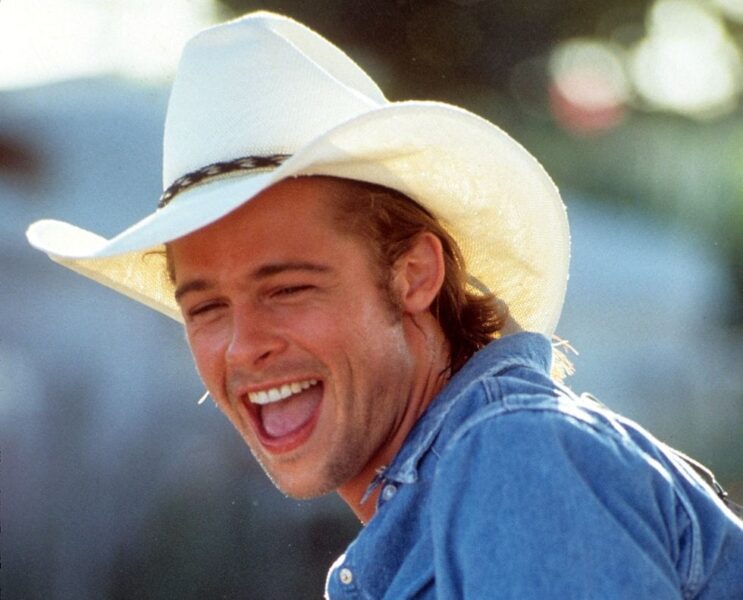 While he was still struggling to position himself in L.A., Pitt landed some of his earlier roles. He appeared in the films No Way Out, No Man's Land, and Less than Zero during the 1980s. He also made his TV debut in 1987 in the soap opera Another World. Shortly after, some more notable appearances followed, such as Trial and Error and Growing Pains. Pitt really worked his way to the top. After appearing in numerous TV shows and films, he finally got the ball rolling during the 1990s; Brad Pitt started building his legacy. Here are photos of Brad Pitt from the early days of his career.
Growing Pains: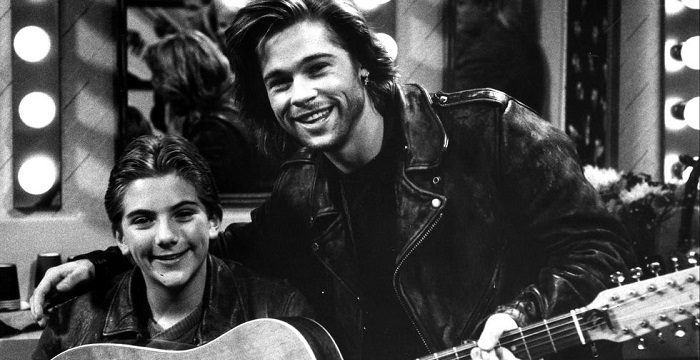 Cutting Class: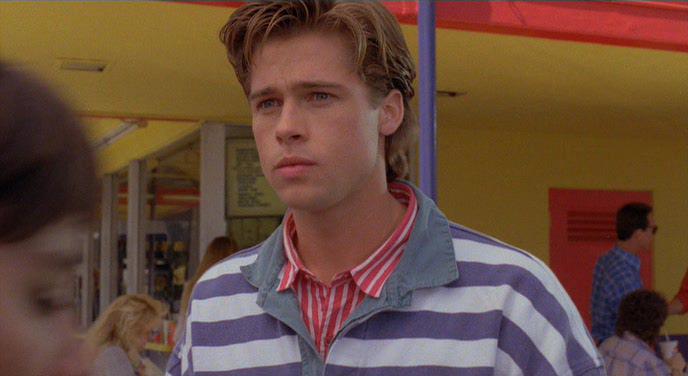 Brad Pit Has Built an Incredible Acting Career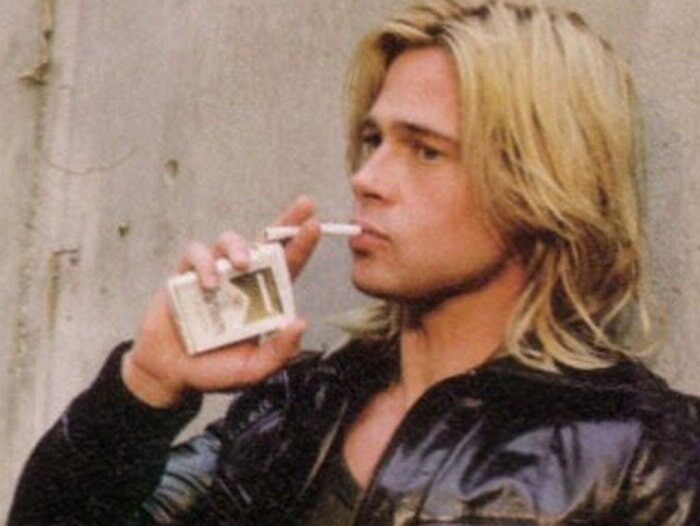 Pitt got his big break in Hollywood with the 1994 movies, Interview with the Vampire: The Vampire Chronicles and Legends of the Fall. Then came the famous crime thriller Seven, the science fiction film 12 Monkeys, and the legal drama Sleepers. It was obvious that Brad Pitt became an A-list celebrity. His most outstanding performances to this day are Seven Years in Tibet, Fight Club, Snatch, The Mexican, Ocean's Eleven, Mr. & Mrs. Smith, Babel, The Curious Case of Benjamin Button, and mroe. Pitt eventually dived into the filmmaking world and even co-founded the production company Plan B Entertainment. He produced three movies that won the Academy Award for Best Picture: The Departed, 12 Years a Slave, and Moonlight, while his other projects received nominations and critical praise. Here are some rare photos of Brad Pitt from his breakthrough era.
Thelma & Louise: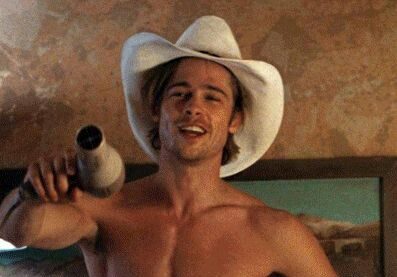 More from 'Cutting Class':
His Love Life Has Always Been in the Public Eye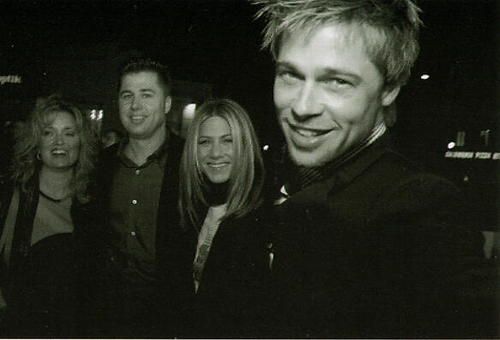 Constantly cited as the world's most attractive man, it's not strange that Brad Pitt has always been a source of media curiosity. Most precisely, his tumultuous love life has always been the talk of the town. He was in very public relationships with Gwyneth Paltrow, Juliette Lewis, Christina Applegate, Jennifer Aniston, and Angelina Jolie. He was the most talked about actor in Hollywood during the 1990s and especially in the early 2000s when the infamous Angelina Jolie/Jennifer Aniston love triangle happened. After being married to Aniston from 2000 to 2005, Pitt entered a serious relationship with Jolie also in 2005. The two eventually got married in 2014 but divorced in 2019. Brangelina (as the public liked to call them) had six children together, three of which are adopted. The following pictures give a better glimpse into young Brad Pitt's life before he chose to settle down.